Tonga Struggles to Recover After Undersea Volcano Erupts
Tonga is struggling to recover after last Saturday's massive eruption of the underwater volcano, Hunga Tonga-Hunga Ha'apai. Teams have been checking out the island nation from the air, trying to learn how bad the damage is. At least three people have died, and on some islands, nearly all of the buildings have been destroyed.
One of the greatest dangers currently is the ash which is covering everything. The ash makes the air dangerous to breathe and has polluted many sources of drinking water. There are concerns that the ash could also cause problems for farmers, possibly killing some crops.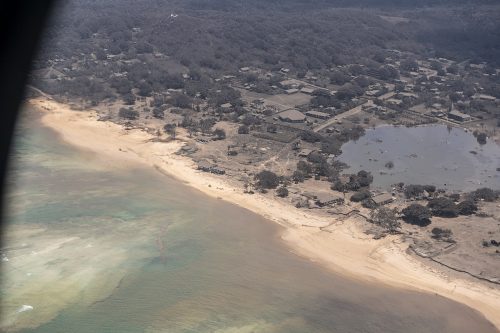 The first planes carrying water and other emergency supplies landed yesterday. Boats carrying emergency supplies have been sent to Tonga from New Zealand and Australia. Though Tonga needs the help, there is also concern that the rescuers could bring Covid-19 with them. So far, Tonga has only had one case of the coronavirus.
Tonga is still largely cut off from the rest of the world. Flights in and out of the country have been delayed. Satellite phone service has been restored in some areas. But the undersea cable that supplies its internet is broken and could take weeks to fix.
Teen Becomes Youngest Woman to Fly Around the World Solo
Zara Rutherford has completed her round-the-world trip, arriving back in Belgium after 155 days. The 19-year-old pilot, who took off last August, has earned the world record for the youngest woman to fly around the world solo (alone).
Ms. Rutherford's trip was anything but easy. Along the way, she had to deal with strong winds, thunderstorms, wildfire smoke, smog, snow-covered runways, and all kinds of bad weather.
She completed her trip on Thursday, having crossed 52 countries and flown over 32,000 miles (51,500 kilometers). Ms. Rutherford says, "One thing I've learned on this trip — and I think this applies to everyone — is that you're capable of more than you think you are."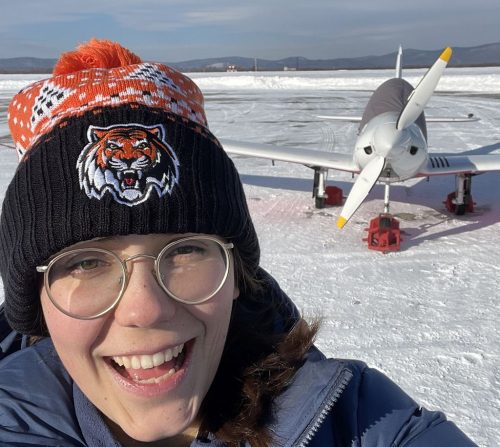 Hitting Monsters With Turnips at the Jarramplas Festival
Thousands of people chased two "monsters" through the streets of Piornal, Spain on Wednesday and Thursday. The crowds threw turnips at the horned beasts until they gave up. It was all part of the village's Jarramplas Festival, which happens every year on January 19 and 20.
The monsters are two young people from the village, dressed up in costumes made of a hard shell decorated with hundreds of strips of colored cloth. The costumes have a large, tough head with two long horns on top. The monsters represent El Jarrampla – a thief in an old local story, who stole animals in the area, until farmers chased him out by throwing turnips at him.
The festival has been celebrated as long as people can remember. Over 2,000 people are waiting for a chance to play El Jarrampla, even though they know they'll wind up covered in bruises. This year's lucky pair waited 12 years for their chance.
The Jarramplas festival has become more popular over the years. Piornal only has 1,300 people, but there were three times that many people there for the festival this week. To make sure the crowds had plenty to throw, the town provided around 55,116 pounds (25,000 kilograms) of turnips.
---
Did You Know…?
To make sure everyone stays safe, the monsters in the Jarramplas festival carry a drum that they beat as they run. As soon as El Jarrampla stops beating the drum, everyone knows it's time to stop throwing turnips.