Temperatures in Antarctica and in the Arctic are setting records as both polar regions have heat waves at the same time. The heat waves, triggered by global weather patterns, have taken scientists by surprise.
Heat Wave in Antarctica
Vostok station is a Russian weather station in Antarctica. It's famous for having the coldest temperature ever recorded on Earth: -128.6º Fahrenheit (F) (-89.2º Celsius (C)).
But last Friday, Vostok set another record, this time for its warmest March temperature ever: 0ºF (-18ºC). That may not sound very warm, but it's 27ºF (15ºC) warmer than average.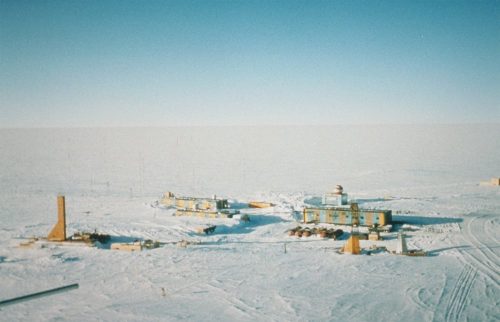 Other areas in Antarctica were even hotter. A nearby weather station was 67ºF (37ºC) higher than average. Some places in Antarctica were expected to be as much as 90ºF (50ºC) warmer than normal.
One scientist who studies weather in Antarctica said the temperatures have completely changed "our expectations about the Antarctic climate system." At this time of year, Antarctica is losing 25 minutes of daylight every day, and should be getting colder instead of warmer.
An "atmospheric river" of warm, wet air hit Antarctica last Tuesday. This kind of weather pattern isn't that unusual. But once it got to Antarctica, it was blocked from leaving by a high pressure system, called a "pressure dome". A similar pressure dome caused an extreme heat wave in North America's northwest last summer.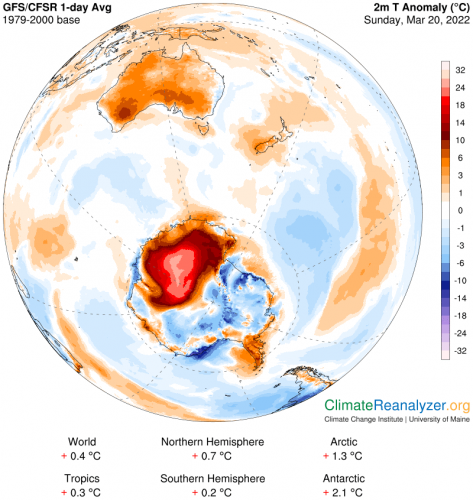 Scientists say that the melting from this one event isn't likely to cause big changes. And it's too early to say if this event was caused by climate change. But scientists say they're watching carefully to see if this is a one-time event or part of a new pattern.
Heat Wave in the Arctic
Winter is just now ending at the North Pole. That means the sun hasn't been shining there for about six months. But that hasn't stopped the Arctic from having a heat wave.
Temperatures in the Arctic are about 25ºF (14ºC) higher than normal. Some areas have seen temperatures as much as 50ºF (28ºC) above average.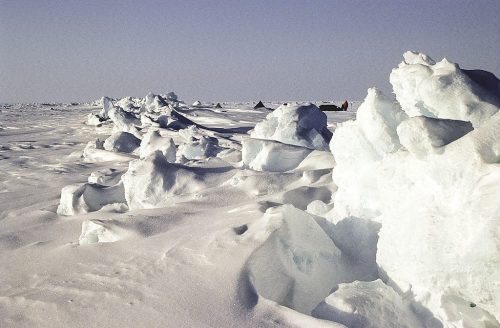 Scientists are watching the weather in the Arctic carefully. The Arctic is warming two to three times faster than the rest of the planet, and has had more and more warming events in recent years. There are concerns that this pattern will continue and that the melting of ice in the Arctic will increase.
This time, there was a very specific cause for the Arctic heat wave: a "bomb cyclone". A bomb cyclone is a storm that gathers great strength very quickly. This one formed over the east coast of North America, and headed north. The pressure inside this storm system fell sharply, pulling an atmospheric river of moist warm air toward the North Pole.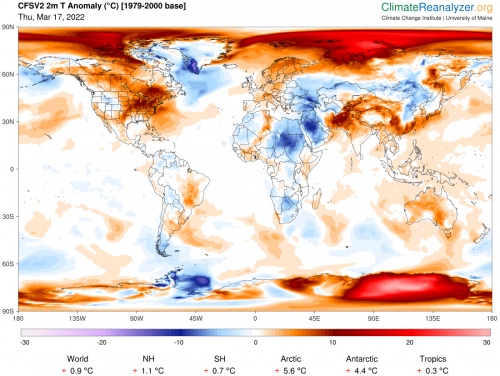 The fact that heat waves are hitting the north and south poles at the same time has left many scientists very surprised. Walt Meier, a scientist who works for the US National Snow and Ice Data Center, spoke with the Associated Press news group. He pointed out that Antarctica and the Arctic have opposite seasons. "You don't see the north and the south both melting at the same time," he said.