Iraq Hit by Series of Sand and Dust Storms
Since mid-April, people across Iraq have been struggling with a series of sand and dust storms. The storms have turned skies orange and caused serious health problems for thousands of people.
On Monday, the latest of these storms hit, closing schools, offices, and airports. The orange sand coated everything outdoors, and dust in the air made it difficult to see. At least 2,000 people went to hospitals across the country, suffering from breathing problems.
😕
This image has not been loaded because of your cookie choices. To view the content, you can accept 'Non-necessary' cookies.
Dust storms aren't unusual in Iraq, but this year they're especially severe. Experts say that climate change, combined with a serious drought, has caused extremely dry conditions that are turning more and more farm land into desert.
Many people in Iraq blame the government for not managing the country's water resources well. The problems are expected to become worse over the summer. There has been very little rain, and temperatures are expected to rise.
US Soccer Reaches Deal to Pay Men and Women Equally
On Wednesday, US Soccer announced an agreement to pay male and female athletes on its national teams equally. The deal brings an end to a six-year struggle for fair pay by US women's soccer (football) players.
The US women's soccer team is one of the world's most successful teams. They have won four World Cups. Despite this success, its athletes were paid far less than athletes on the US men's team, which has had much less success. Under the new deal, US Soccer's female athletes will be paid at the same rate as male athletes.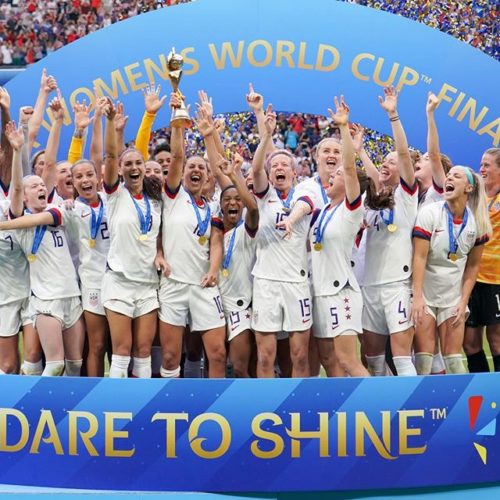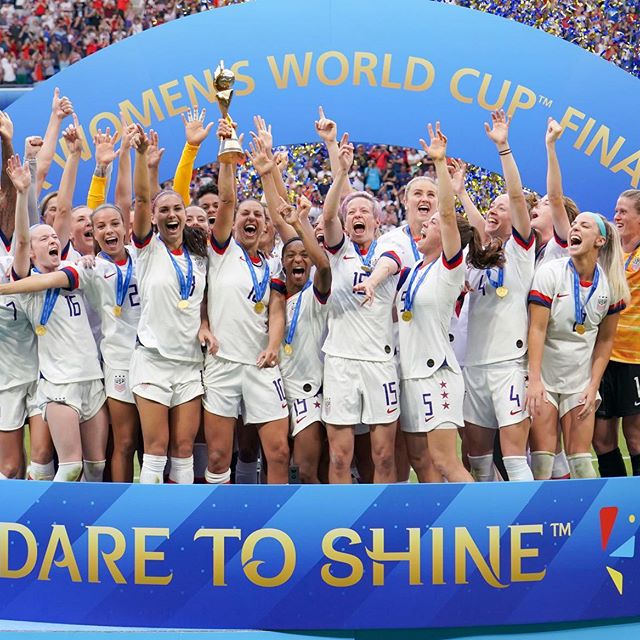 It was challenging to make the World Cup prize money fair. The winner of the 2018 men's World Cup got $38 million, and every team that took part earned at least $8 million. When the US women won the World Cup in 2019, they got just $4 million. Under the new agreement, the men's and women's teams will share World Cup prize money.
Some people believe the new deal could help change the way female athletes are paid worldwide.
Painting Traded for Cheese Sandwiches Sells for $270,000
Maud Lewis was a Canadian artist who painted brightly colored scenes on all kinds of surfaces. She was poor for most of her life, and sold her paintings by the side of the road for $2 to $3. Painting wasn't easy, since she had a condition that made moving painful.
John Kinnear, also an artist, was touched by Ms. Lewis's work, and sent her boxes of painting supplies to support her. In return, Ms. Lewis sent Mr. Kinnear several paintings.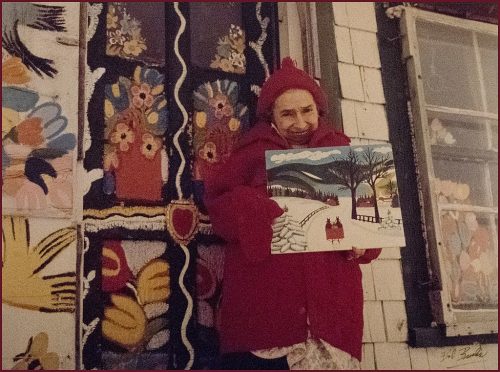 Mr. Kinnear was friends with Irene and Tony Demas, who owned the restaurant where he ate lunch every day. One day, he offered to trade one of Ms. Lewis's paintings for some grilled cheese sandwiches. They chose a painting called "Black Truck".
Over 50 years later, the restaurant owners decided to sell the painting. They've retired and hope to travel. But in the years since Maud Lewis died, her paintings have become famous.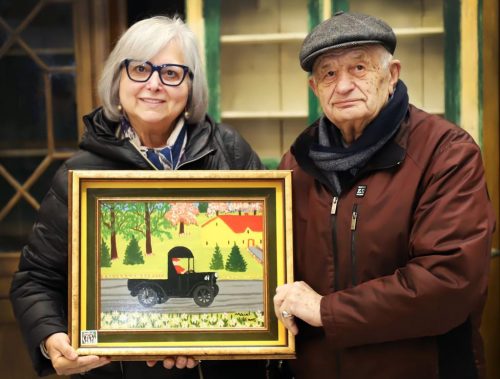 Last Saturday, the painting that was once traded for grilled cheese sandwiches was sold at auction for $350,000 Canadian (about US$270,000).