Pfizer Promises Lower Drug Prices to 45 Poorer Countries
The drug company Pfizer has announced a plan to sell many of its medicines to poorer countries at lower costs. The plan covers 23 of the company's medicines and vaccines. These include its Covid-19 vaccine and a pill for treating people with Covid-19.
The company isn't giving the medicine away, but it says that it won't make money on the sales in 45 poorer countries. Instead, it will sell the drugs for what it costs to make and deliver them. The first countries to sign up for Pfizer's plan are Ghana, Malawi, Rwanda, Senegal, and Uganda.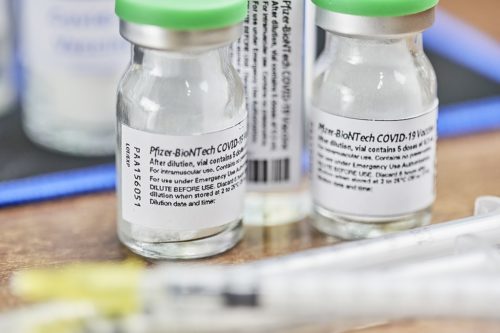 Pfizer says the plan will also cover new medicines, and could one day help as many as 1.2 billion people.
Pfizer has been strongly criticized recently. Though the company's Covid-19 vaccine has saved millions of lives, far more lives could have been saved if the vaccine had been cheaper. Many poorer countries still haven't been able to get enough vaccines to protect their citizens. Last year, Pfizer made nearly $37 billion from its Covid-19 vaccine.
Lyon Wins Women's Champions League Title
Last Saturday, Lyon beat Barcelona 3-1 to win their eighth Champions League soccer (football) title. The win surprised many people, since Barcelona had a perfect record this season. Barcelona's fans filled much of Juventus Stadium in Turin, Italy. Many of them traveled nine hours by bus or train to support Barcelona.
😕
This image has not been loaded because of your cookie choices. To view the content, you can accept 'Non-necessary' cookies.
But Lyon got off to a quick start when Amandine Henry scored a goal in the game's sixth minute. Then, 23 minutes into the match, Ada Hegerberg headed in a second goal. The header brought Hegerberg's goal-scoring record to 59 goals in 60 games.
Just 10 minutes later, Catarina Macario tapped in a pass from Hegerberg. Macario, who also plays for the US national team, is the first American to score in a Champions League final.
😕
This image has not been loaded because of your cookie choices. To view the content, you can accept 'Non-necessary' cookies.
Finally, in the 41st minute, Barcelona captain Alexia Putellas put in a goal at the other end, bringing the score to 3-1.
Roughly 3.6 million people watched the match. That's about 56% more than watched last year's final. The Men's Champions League final between Liverpool and Real Madrid will take place this Saturday in Paris, France.
NASA's Mars Lander InSight Takes Its Last Selfie
In November, 2018, NASA landed its InSight probe on the surface of Mars. Over the last three and a half years, InSight has helped NASA study the geology of Mars. InSight has special tools called seismometers, which it used to detect and measure over 1,300 "marsquakes" (earthquakes on Mars).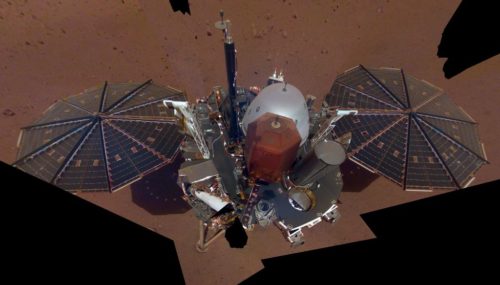 The information InSight has sent back has taught scientists much about what Mars is like under the surface. But NASA expects InSight to stop working by December. That's because of Martian dust.
InSight is powered by two large solar panels. As dust began covering the panels, they started to create less energy. Now InSight's solar panels are creating just 10% of the daily power that they created in 2018.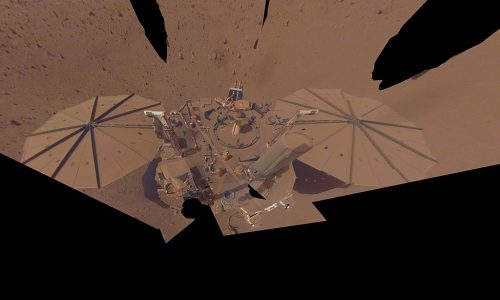 NASA wants to save InSight's energy to collect information from its seismometers, so it's getting the probe ready to retire. But before it put InSight into "retirement position", the space agency had it take one last dust-covered selfie.
---
Did You Know…?
It's still possible that a storm will blow the dust off of the solar panels, but NASA doesn't think that's likely.