Liz Truss Resigns As UK Prime Minister After 45 Days
On Thursday, United Kingdom (UK) Prime Minister Liz Truss announced she was stepping down. The news comes just 45 days after Ms. Truss became prime minister. No other UK leader has remained in office such a short time.
Ms. Truss took over after Boris Johnson resigned as prime minister. She faced a difficult job from the start. But her decisions were very unpopular, and many people believed they were unwise.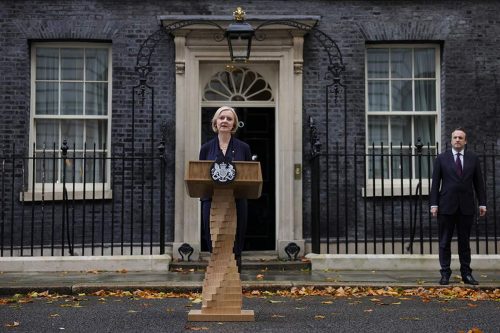 In the short time she was prime minister, she lost two Cabinet members, and upset many members of her own party. She had to completely give up on her plan to cut taxes and her efforts to limit energy costs. As a result of her leadership, the value of the country's currency, the pound, dropped. The amount of money that the government owed increased.
Other parties were already strongly opposed to Ms. Truss and her plans. Without the support of her own party, she was forced to step down.
Ms. Truss will act as prime minister until the Conservatives have chosen a new leader. They have promised to do that within a week, which is a very fast timeline. It's not clear who the new leader might be.
😕
This image has not been loaded because of your cookie choices. To view the content, you can accept 'Non-necessary' cookies.
Opposition political parties say the Conservatives aren't able to lead anymore. They say a new election should be called to allow voters to decide who should run the country.
California Approves Digital License Plates
California has passed a law making it legal to use digital license plates on vehicles. The move comes after California tested the plates for several years.
Currently, only one company – Reviver – makes the license plates, which they call "Rplate". The Rplate has an e-ink screen, like an electronic book reader, such as a Kindle. E-ink screens can show images even without electricity.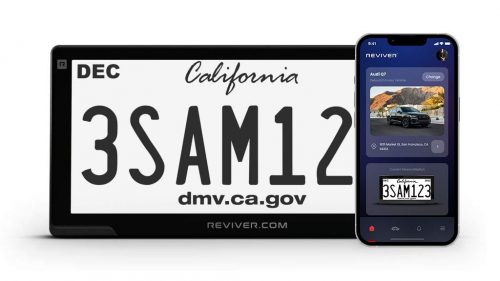 People with digital licenses can handle their paperwork online and won't have to wait in long lines at government offices. The new plates can also show different messages, if needed. For example, showing a message that the car has been stolen. The license plates can also track the cars, which some people see as a privacy problem.
The Rplate isn't cheap. It will cost users between $240 and $300 a year, depending on the kind of license plate they get.
California Bakery Creates Life-Size Star Wars Scene in Dough
A mother-daughter team in California has created a 6-foot (1.8-meter) sculpture of the Star Wars character Han Solo. They made it out of bread dough. They call it "Pan Solo".
😕
This image has not been loaded because of your cookie choices. To view the content, you can accept 'Non-necessary' cookies.
Every year, the town of Benicia, California encourages local businesses to make creative scarecrows for Halloween. Catherine Pervan and her daughter, Hannalee, run the One House Bakery in Benicia. In recent years, they've made their "scarecrows" out of dough. They use a special, long-lasting dough without yeast.
This year, they decided to recreate the moment when Han Solo gets frozen in (an imaginary) material called Carbonite in the movie "The Empire Strikes Back". It took them about 100 hours to create the sculpture, working at night after the bakery closed.
Pan Solo has been a big hit. So many people want to take pictures with it that the sculpture has already needed to be repaired three times.