Sharm el-Sheikh, Egypt —(Map)
World leaders have gathered in Sharm el-Sheikh, Egypt for the very important COP27* climate meeting. The meeting is meant to tackle the growing challenges of the climate crisis, and provide support for those most affected by it.
Climate experts from 196 countries, as well as many world leaders, are taking part in the meeting, which is organized by the United Nations. The goal is for experts to discuss how their countries will work together to deal with the climate crisis. COP27 began yesterday and will end on November 18.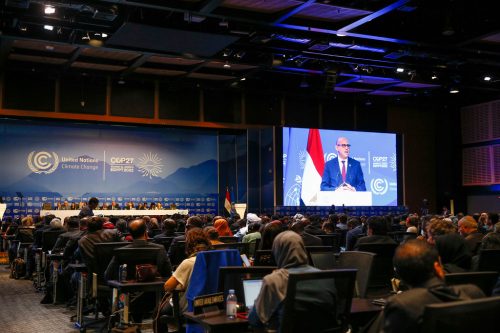 Climate Crisis
Since people first began burning coal to run factories, the world's temperature has gone up by 1.1 degrees Celsius (C)**. This increase has led to serious long-term changes in weather patterns that affect all life on Earth.
The world is getting hotter, mainly because humans are burning "fossil fuels" like coal, oil, and natural gas to make energy. These fuels give off pollution called "greenhouse gases" or "carbon emissions", which make the climate emergency worse.
The effects of climate change can already be seen: melting ice in Antarctica and the Arctic, higher temperatures, heat waves, droughts, wildfires, record rains, and more strong hurricanes.
Scientists say the world must take strong action before 2030, and limit global warming to 1.5ºC or below to avoid the worst effects of the climate crisis.
In 2015, the world's countries signed the "Paris Agreement" to work together to slow global warming. The main goal was to keep global warming "well below" 2ºC, and try to limit it to 1.5ºC. In Paris, countries set their own goals for cutting pollution and replacing fossil fuels with renewable energy sources.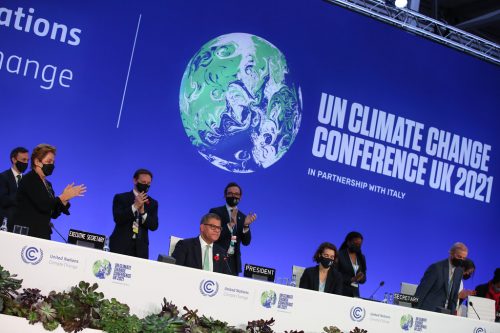 Last year, world leaders met at a follow-up meeting, known as COP26. The meeting led to a new agreement, called the Glasgow Pact. Some progress was made at the meeting. For example, countries agreed to new cuts in fossil fuels, including coal. Still, scientists say far more serious changes are needed to avoid the worst effects of the climate crisis.
Last year's meeting was an opportunity for world leaders to make important promises for action. Though some new promises are expected at COP27, most of this year's meeting is expected to focus on how to meet promises that have already been made.
Almost all countries have found it difficult to follow through on promises they've made. Even now, seven years after the Paris Agreement, most countries still haven't met their promises from 2015. In fact, since last year's meeting, the use of fossil fuels has actually increased. Depending on the actions countries take (or don't) in the next few years, the world's temperature could increase by far more than 1.5ºC by 2100.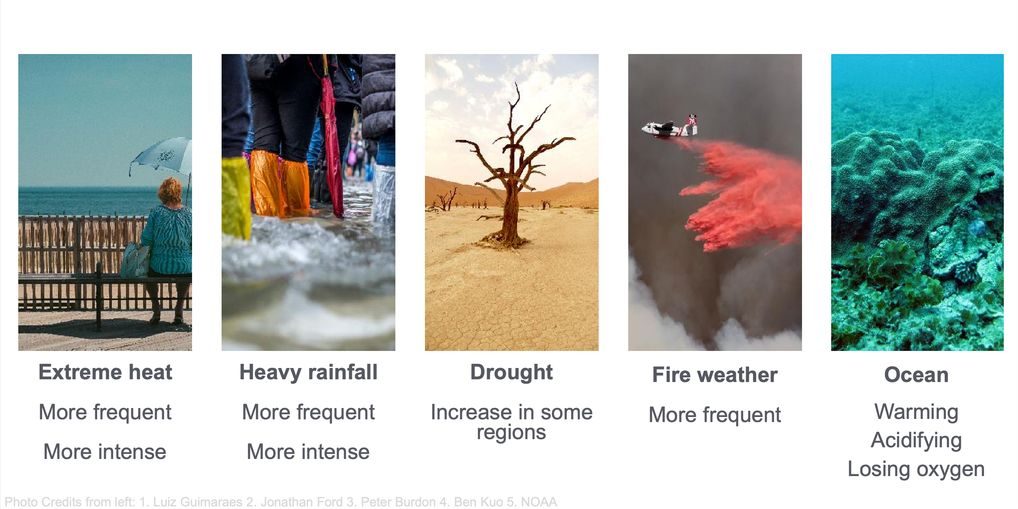 That's one reason COP27 is also expected to discuss how humans can adjust to changes caused by the climate crisis. This is becoming increasingly important as effects like droughts, heat waves, wildfires, flooding, and stronger storms sweep the globe.
Another important focus of the COP27 meeting will be getting richer countries to support poorer countries in the fight against climate change. Richer countries are responsible for most of the pollution that created the climate crisis. But poor countries will be most affected by it. The horrible flooding in Pakistan recently is just one of many examples.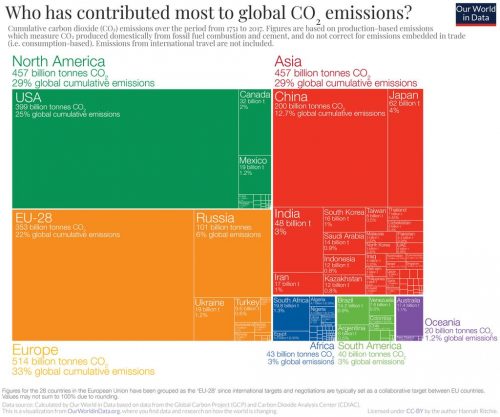 In 2009, richer countries agreed to give developing countries $100 billion a year by 2020. The money was meant to help these countries adjust to climate change. The amount is supposed to double by 2025. But the money has never been fully paid. Poorer countries are expected to fight hard for payment during the meeting.
Experts say COP27 is likely to be a difficult meeting. The people representing different countries will need to make hard choices, and may struggle to reach agreements. But the real struggle will begin after the meeting, as the countries they represent work to follow through on the promises they made.
---
Did You Know…?
One big change since last year is that Australia's new government has now joined in many important climate fighting goals.
* COP stands for "Conference of the Parties", which basically means "Meeting of the countries that signed the agreement". In this case, the agreement is the 1992 United Nations Framework Convention on Climate Change. This will be the 27th meeting since the agreement was first signed.
** Climate change temperatures are measured against the time when humans started burning coal for power. This article talks about climate change using Celsius (C). Talking about climate change in Celsius is more common and it makes the changes easier to see and remember.
If you want to think about the temperature changes in Fahrenheit( F), you can use these figures: 1.1°C = 2.0°F, 1.5°C = 2.7°F, 2°C = 3.6°F, 2.7ºC = 4.9ºF.
😕
This map has not been loaded because of your cookie choices. To view the content, you can accept 'Non-necessary' cookies.