Russia's War on Ukraine Spills Over Into Poland
On Tuesday, a missile hit a village in Poland not far from the border with Ukraine. Two people were killed as a result. At first, Poland's government believed it had been attacked by Russia.
Later, experts looking into the event learned that it's most likely the missile came from Ukraine's air defense system. Ukraine's air defense uses missiles to try to shoot down Russian missiles before they hit. The missile that landed in Poland was an accident, not an attack.
😕
This image has not been loaded because of your cookie choices. To view the content, you can accept 'Non-necessary' cookies.
Western countries say that even though Ukraine fired the missile, Russia is responsible for the accident. That's because Ukraine wouldn't have had to fire any missiles if it wasn't being attacked by Russia. Jens Stoltenberg, who leads the Western defense group, NATO, said, "Let me be clear, this is not Ukraine's fault."
But the event raised serious concerns. Poland is part of NATO, and NATO countries promise to support other NATO countries if they are attacked. The accident was a strong reminder of how easily the war in Ukraine could grow into a larger conflict.
Aid Begins to Reach Tigray After Ethiopian Cease-Fire
Two weeks after a cease-fire agreement in Ethiopia's civil war, aid is starting to reach Tigray. The food and medicine is needed badly in the region, where many people are sick and starving. Tigray is suffering greatly after two years of fighting between Ethiopia's government and Tigray rebels.
😕
This image has not been loaded because of your cookie choices. To view the content, you can accept 'Non-necessary' cookies.
On Tuesday, the Red Cross delivered 80,000 pounds (36,290 kilograms) of medicine to Mekele, the capital of Tigray. Over half of the health centers in Tigray have been damaged, and none of them have many supplies. The Red Cross is also starting to bring in supplies by plane, which will allow aid to arrive more quickly.
On Wednesday, the UN's World Food Program (WFP) said a convoy of 15 of its trucks had delivered food to the region. In all, the WFP said its trucks had brought in 300 tons of food. That's 600,000 pounds, or about 272,155 kilograms.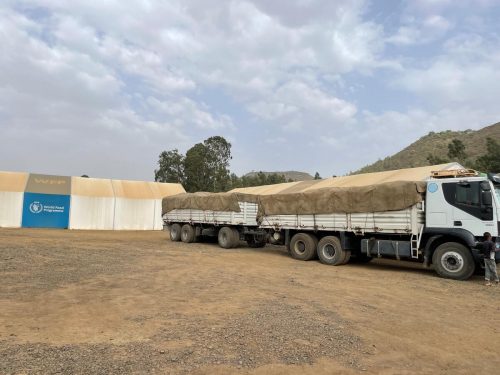 Though it's good news that aid is finally arriving, the situation remains extremely serious. One aid worker described the amount of aid that had arrived as "a drop in the ocean" compared to what was needed.
US Space Plane Sets Record by Orbiting Earth for 908 Days
On Saturday, a special US Space Force space plane landed back on Earth after circling the Earth for two and a half years. The X-37B plane touched down at Kennedy Space Center in Florida after spending 908 days in space. This was the sixth and longest trip ever for the secret space plane.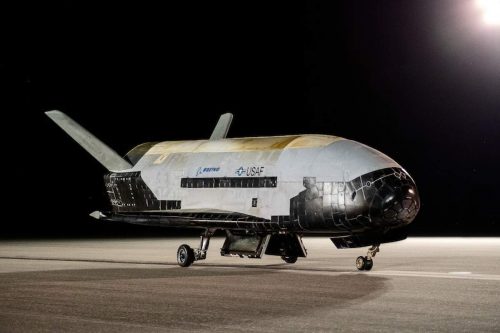 The X-37B is about 29 feet (9 meters) long, and can be used over and over again. It's sent into space on a rocket, and then orbits the Earth until it finally comes in for a landing. The X-37B flies itself, but it can also be controlled from the ground.
Few people know exactly what the X-37B is used for. The Air Force reports that during this flight, the plane launched a satellite and ran several experiments. One of the experiments was an effort to use the sun's rays in space to send energy back to Earth.