Peace Deal Reached Between Ethiopia And Tigray Rebels
Ethiopia and rebels in the Tigray region have agreed to a permanent end to the fighting between the two sides. The deal comes after 10 days of talks led by the African Union. The two sides have been fighting for two years, since Ethiopian Prime Minister Abiy Ahmed launched an attack on Tigray.
The war has made life in Ethiopia extremely hard. Thousands of civilians have been killed, millions of people have been forced from their homes, and hundreds of thousands of people are dangerously short of food. The war has caused great fear in many parts of the country. There are many serious reports of horrible violence by soldiers on all sides.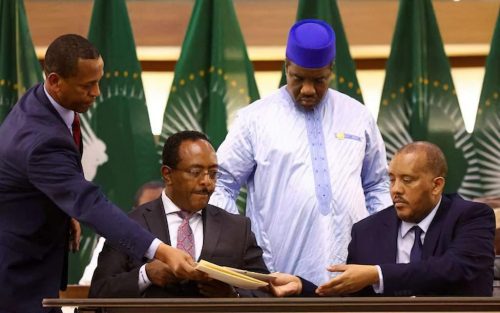 Under the plan, both sides will lay down their weapons and stop fighting. The deal also calls for Tigray's government to become part of Ethiopia's national government again. Importantly, the deal will allow aid to reach Tigray. The region hasn't had electricity and has been low on food and medicine for over a year.
Though the truce is a huge step forward, there are still many difficult problems that the sides must work through. There could also be problems from groups not involved in the deal, such as the government of Eritrea or armed groups in Amhara. These groups have taken part in the fighting against Tigray, but were not part of the peace deal.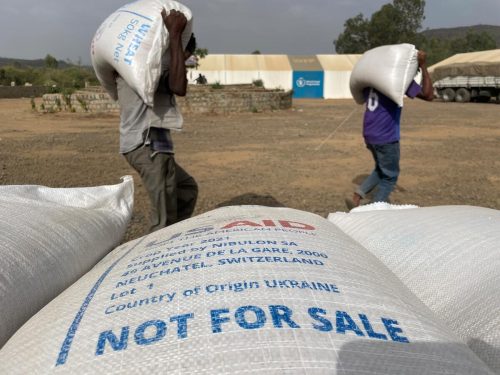 Netanyahu to Lead Again After Israel's Election
After Israel's fifth election in less than four years, Ex-Prime Minister Benjamin Netanyahu will once again lead the country. His Likud party, together with several supporting parties, won 64 of the 120 seats in Israel's Parliament. Mr. Netanyahu, 73, has been Israel's prime minister several times before, leading the country for a total of 15 years.
In recent years, Israel's elections have been close, and its coalition governments haven't lasted long. One reason for this is Mr. Netanyahu's own history and concerns about his leadership. He's currently on trial for corruption.
Israel and Palestinians
The area where Israel is now used to be called "Palestine". Both Jewish people and Palestinians (the local Arab people) lived in the area, and believed the land belonged to them.
In its short history, Israel has had several wars. During these wars, Israel took control of large areas of land, leaving hundreds of thousands of Palestinians without a home. One of the biggest disagreements in Israel is over what land should be given to the Palestinians to live in.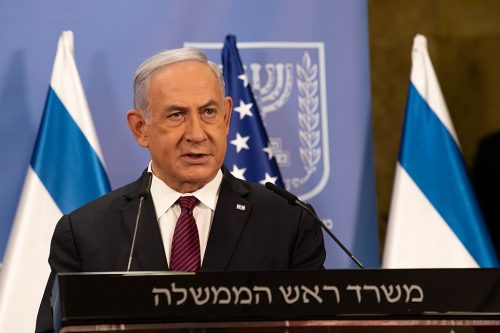 This time, Mr. Netanyahu's coalition includes several parties with extreme views. The new coalition is likely to have little interest in the rights of Palestinians. Palestinians are Arabs who make up 20% of Israel's population.
Some of Mr. Netanyahu's likely coalition partners are also eager to limit the power of Israel's courts. Some people worry that this could include trying to keep Mr. Netanyahu from being punished for the crimes he's charged with.
Mr. Netanyahu is expected to form a government and take office later in November.
NASA Captures Image of "Smiling" Sun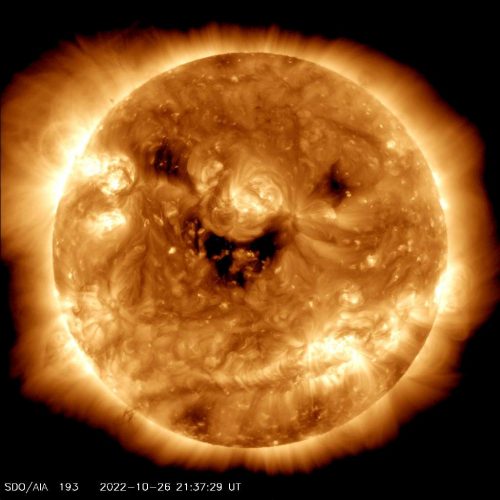 Last week NASA released an image that appeared to show the Sun smiling. Of course the Sun wasn't really smiling. NASA explained that the dark spots that formed the face on the Sun are actually holes in the corona – the Sun's outer atmosphere.
Though the Sun looks friendly in the picture, NASA warned that the holes indicated places where large amounts of "solar wind" were escaping from the Sun. Solar wind is a stream of tiny, invisible particles blowing out from the Sun. Periods of strong activity on the Sun send out energy that can interfere with the Earth's magnetic field, as well as electrical systems on Earth.