San Diego, California —(Map)
A tiny mouse at the San Diego Zoo has set a new world record for the oldest known living mouse. The mouse, named Pat, turned nine years and 209 days old last Wednesday.
Pat is a Pacific pocket mouse, which is the smallest kind of mouse in North America. He weighs about as much as three pennies.
Pocket mice get their name from the special pouches they have on the outside of their cheeks. These pouches are lined with fur, and are used by the mice to carry food and the material they need to make their nests.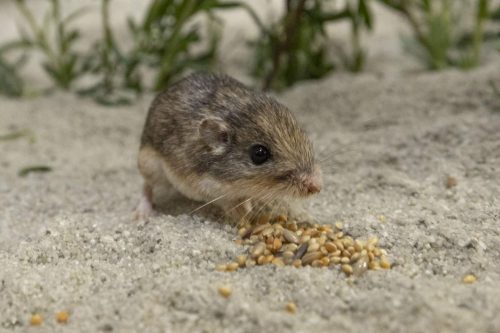 The mice make their nests in tunnels underground, called burrows. During the colder winter months, Pacific pocket mice hibernate in their burrows for much of the time.
Pacific pocket mice are endangered. They live in Southern California, usually within 2 miles (3.2 kilometers) of the sea. They used to be found all along the coast, from Los Angeles down to the US border with Mexico.
The mice are an important part of the environment because they help spread the seeds of the plants that grow naturally in this sandy area. Their digging underground also helps the plants grow.
But starting in the early 1930s, humans began taking up more and more of the area where the mice normally lived. Pacific pocket mice began disappearing. By the 1970s, scientists believed that the Pacific pocket mouse had become extinct.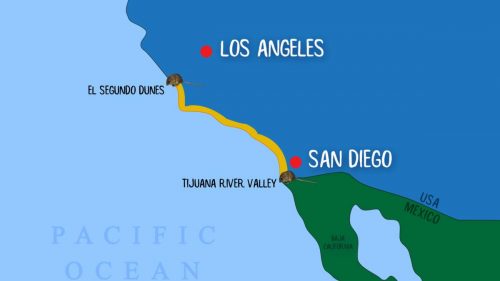 But in 1994, scientists found a small group of Pacific pocket mice in Orange County, California. Later, they were able to find two other small groups of the mice. But these groups were a long way away from each other, and were often separated by things like roads and buildings.
Starting in 2012, the San Diego Zoo Wildlife Alliance (SDZWA) began working to help the mice by raising them in captivity. Animals raised in captivity face fewer threats and often live longer. Pat, whose birthday is July 14, 2013, was born in the first year of that program.
In 2016, the SDZWA and several other groups helped get a group of Pacific pocket mice started in a protected area called Laguna Coast Wilderness Park. In 2017, the numbers of mice in the park began growing without any help from humans.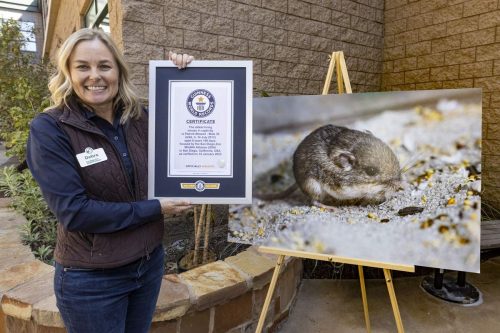 Last year at the zoo, 31 litters (groups of baby mice) were born, and there were 117 pups in all. SDZWA says that many of these mice will be released into the wild this year.
But Pat won't be joining them. Now he's extremely old for a mouse. In the wild, Pacific pocket mice usually only live for 3 to 5 years. Even when being cared for by humans, they don't usually live much longer than 7.5 years.
Last Wednesday, Pat earned a Guinness World Record as the world's oldest known mouse. He was nine years and 209 days old…and counting.
---
Did You Know…?
Pat is named after Patrick Stewart, who played Captain Jean-Luc Picard in the TV show, Star Trek: The Next Generation.
😕
This map has not been loaded because of your cookie choices. To view the content, you can accept 'Non-necessary' cookies.