A school science project by a group of students in Canada has led to an important discovery: EpiPens, which help control dangerous allergic reactions, might not work in space.
Allergic Reactions
When someone has an allergy, their body has a strong reaction to something. If you're allergic to cats, your eyes might get itchy or you might sneeze when you're around cats.
Some allergies can be much stronger. For some people, eating peanuts or getting stung by a bee can make their throat swell so much that they can't breathe. They can even die if they don't get help quickly.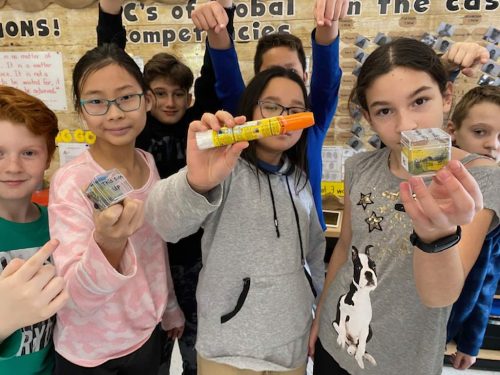 EpiPens were made to help with severe allergic reactions. An EpiPen is a shot that puts a medicine called "epinephrine" straight into a person's body with a needle. The epinephrine calms the allergic reaction and helps the swelling go down so the person can breathe.
But students in the Program for Gifted Learners at St. Brother André Elementary School had a question about EpiPens: Would they work in space? The students knew that on Earth, radiation from the sun can change the molecules of the epinephrine in an EpiPen. They wondered if the same thing would happen when epinephrine was exposed to radiation in space.
So the students designed an experiment to test their idea. They worked with Dr. Paul Mayer, a chemistry professor at the University of Ottawa. They wanted to send samples of the liquid in an EpiPen, as well as pure epinephrine, into space to see if anything changed.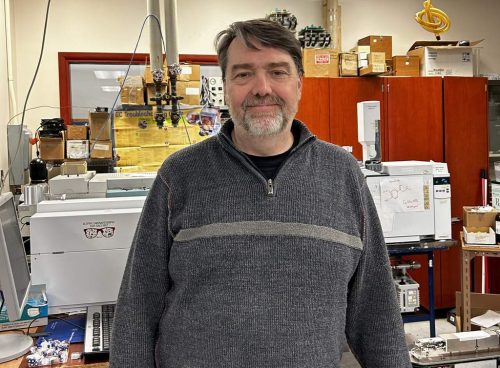 The students worked with a group called iEDU, which offers a program called Cubes in Space.* Students who have their ideas accepted get to send experiments into space in very small cubes.
But the cubes were too small to hold an EpiPen. So the students had to figure out a way to get the EpiPen liquid into a small jar, called a vial.
The students sent two cubes into space – one on a rocket and the other on a balloon. Each cube held a vial of pure epinephrine and a vial of EpiPen liquid. Before the launch, Dr. Mayer tested the liquids to make sure each vial contained good epinephrine.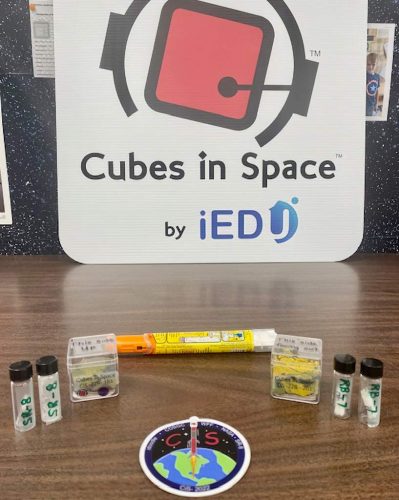 After the cubes returned to Earth, Dr. Mayer tested the liquids in the vials once more. The results suggested that the students had discovered something big. The vials that held the EpiPen liquid now had no epinephrine at all.
The results from the vials of pure epinephrine were even more surprising. Only 87% of the liquid was still epinephrine. The other 13% had turned into poisonous chemicals.
The discovery the students made is a big deal. It suggests that EpiPens might not work in space, and might even become dangerous. That's important information for astronauts with allergies.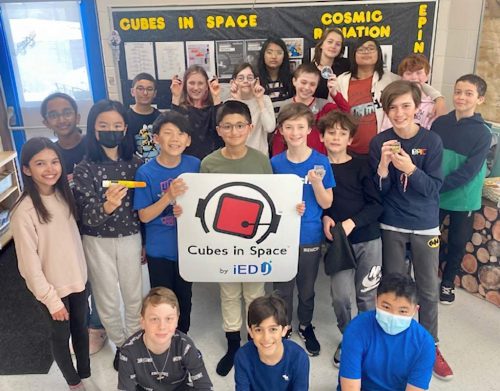 Dr. Mayer is very impressed with the students. "The first part of doing science is asking the right question," he says. "And they asked a fantastic question."
The students now hope to repeat their experiment a second time, to check their results. They are also working on designing a container that could protect epinephrine in space. In June, the students will travel to Virginia, where they will officially present their results to NASA.
The students are very pleased to have made such an important discovery. One of the students, Raina Smith, says doing the experiment has shown her that with "Hard work and passion, and putting your 100% into anything, you can achieve your goal."
* IEDU works with NASA and a group called SSAI (Science Systems and Applications Inc) to send student experiment cubes into space using both rockets and balloons.