Palu, Indonesia —(Map)
On Friday, September 28, an earthquake hit the island of Sulawesi in Indonesia. Following the earthquake, a huge wave washed over the city of Palu, killing over 1000 people, injuring many more, and leaving close to 60,000 people homeless.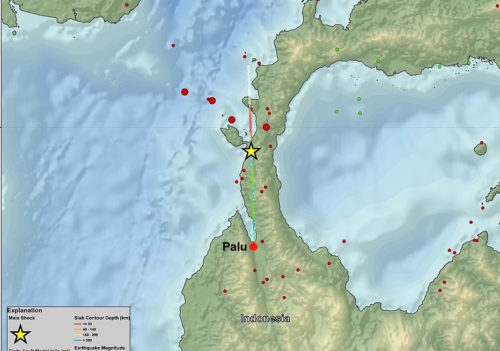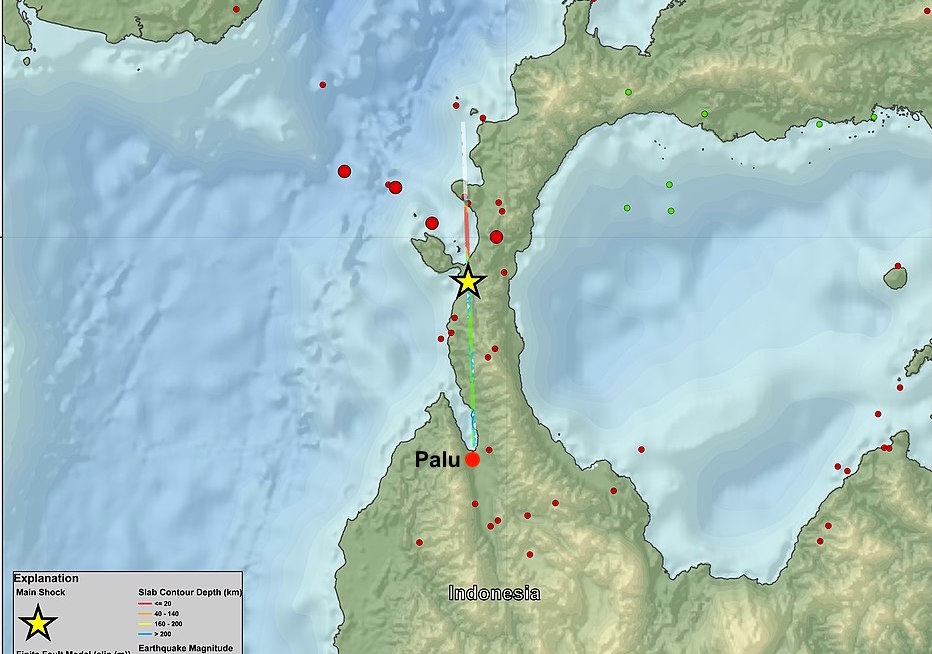 Earthquakes are not unusual in Indonesia. This is the third one this year. Indonesia is in an area called the "Ring of Fire". This is a large area in Asia where earthquakes and volcanoes are common. Because Indonesia is a nation of islands surrounded by water, tsunamis – long, powerful, high waves caused by earthquakes – are also common.
The effects of this earthquake and tsunami make it the largest disaster in Indonesia since 2009. The earthquake was a strong one, with a magnitude (strength) of 7.5 , but scientists did not expect it to create such large waves.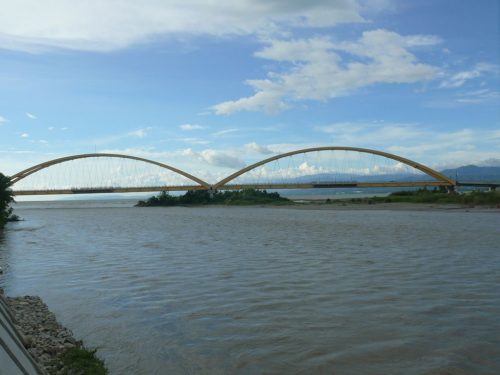 Palu is built at the end of a long, thin bay of water. For reasons that scientists don't fully understand yet, the waves were able to build up much higher than expected. In some places the waves heading into Palu were as high as 15 to 20 feet (5-6 meters).
These @AFP drone pictures show the sheer scale of the destruction in Palu, Indonesia, following Friday's quake and tsunami.

Jakarta has now called for international help. Latest from our reporters on the ground here: https://t.co/NhjsIcF9aE pic.twitter.com/8v2iXDq9Vj

— Jerome Taylor (@JeromeTaylor) October 1, 2018
The earthquake and the waves caused many buildings to be knocked down, often collapsing onto people inside them. Trees, cars, smaller buildings, and even the arched bridge that Palu was famous for were swept away.
The airport was forced to close down after huge cracks appeared in the runways, and the airport control tower collapsed.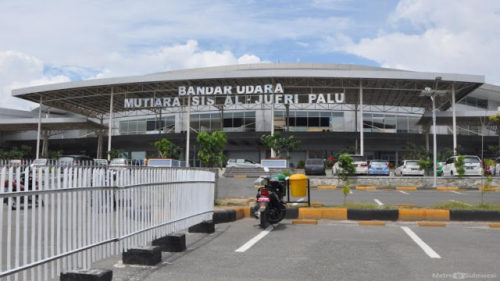 Indonesia's president, Joko Widodo visited the affected areas on Sunday. He has declared the event a major disaster.
Rescuers have arrived in the area and are working to help people who have been affected by the disaster. They are also looking among the damage for people who may have been hurt or killed. Since many areas where the tsunami hit have not had any way to talk with the outside world, rescuers expect that the numbers of killed and injured will go up as they learn more.
Many groups are working to help out. If you would like to help, you might think about giving money to GlobalGiving, Red Cross/Red Crescent, Unicef, or perhaps one of the other options on this page.
😕
This map has not been loaded because of your cookie choices. To view the content, you can accept 'Non-necessary' cookies.