Facebook Given $5 Billion Fine
On Friday, Facebook was told it must pay $5 billion ($5,000,000,000) for not protecting the private information of its users. Facebook allowed outside groups to use the private information of around 87 million of its users.
The problems made the news last year when it was learned that a company called Cambridge Analytica had gotten users' information from Facebook. Cambridge Analytica used this information to help Donald Trump when he was running for US president and also to help groups that were trying to get voters in the UK to vote for Brexit.
The $5 billion fine is the largest punishment like this ever, but most experts believe it won't change the way Facebook works. Facebook makes about $5 billion every month.
New Zealand Faces England in Cricket World Cup
The final of the 2019 Cricket World Cup is being held today in London. It is not the final that many expected to see. Australia, which has won five World Cups was beaten by England. India, which has won two, was beaten by New Zealand. That means that today's final will be between England and New Zealand.
New Zealand's Kiwis will be counting on the batting skill of Kane Williamson and Ross Taylor to lead them to victory. But England has four batsmen in the top 20, including Joe Root and Jos Buttler. They will also have the advantage of playing at home. No matter who wins, the contest will make history – neither team has won the World Cup before.
Simona Halep Defeats Serena Williams at Wimbledon
Simona Halep defeated Serena Williams on Saturday in the women's final at Wimbledon. Williams has won Wimbledon seven times before and was playing in her 11th Wimbledon singles finals match. But Halep played an almost perfect match. Her speed and strength helped her defeat Williams 6-2, 6-2 in less than an hour.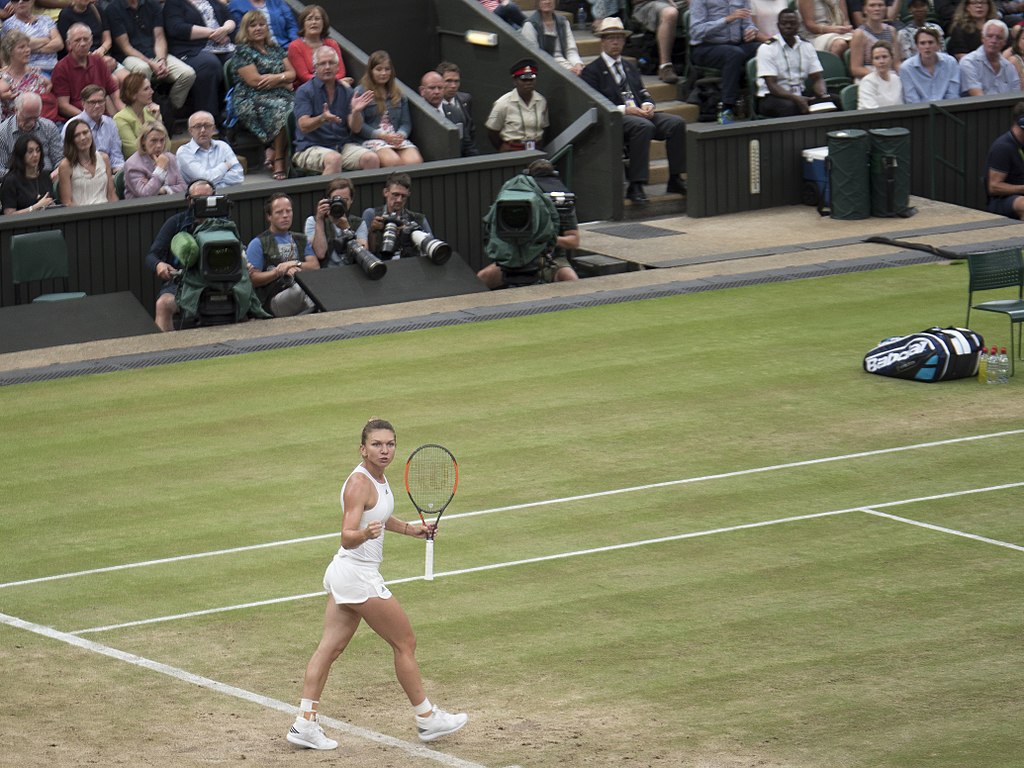 Williams has won 23 Grand Slam titles, which puts her one title away from tying the record set by Margaret Court in the 1970s. A year and a half ago, Williams returned to tennis after taking time off to give birth. Since then, she has reached the finals in several Grand Slam events, but has been unable to win the final match.
Naked Bike Ride in Germany
Around 60 people took part in a "Naked Bike Ride" in Cologne, Germany. The bike ride was part of a worldwide movement called World Naked Bike Ride (WNBR). The WNBR began in Canada in 2003. The movement has a goal of reminding people of the value of transportation powered by humans. The event also aims to promote bike safety and remind people that bike riders are the least protected people on the roads.
The bike riders were not completely naked, since that is against the law except in certain places in Germany. But some Naked Bike Rides in other cities around the world have included completely naked riders.