Beijing & Hong Kong, China —
Yesterday marked 70 years since the Chinese Communist Party took control of China. The day was celebrated with parades in China, but brought serious violence in Hong Kong, as protesters met heavily armed police.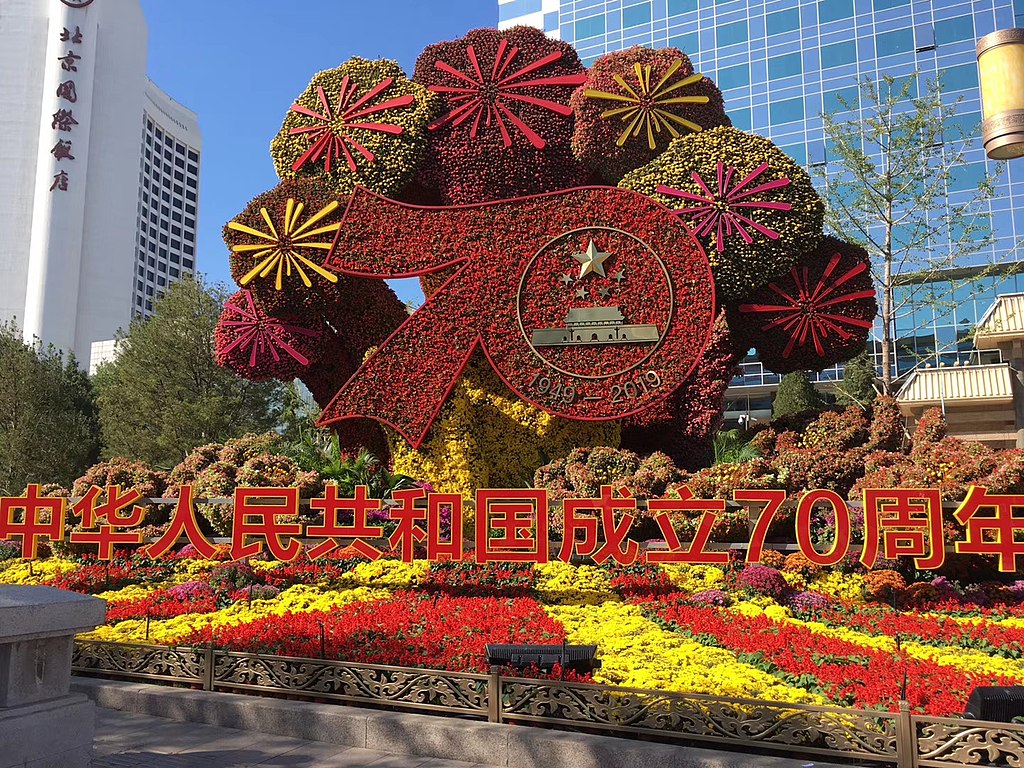 Each year, October 1 is celebrated as "National Day" in China, an event that usually comes with speeches, parades, and fireworks. This year's event, marking 70 years, was an especially large and important one, meant to show the progress that China has made under the Communist Party.
In a speech at the celebration, Chinese President Xi Jinping spoke of peace, but he also talked about China's strength. "No force can stop the Chinese people," he said. The parade, with thousands of soldiers and many new and advanced weapons, was designed to show off China's power.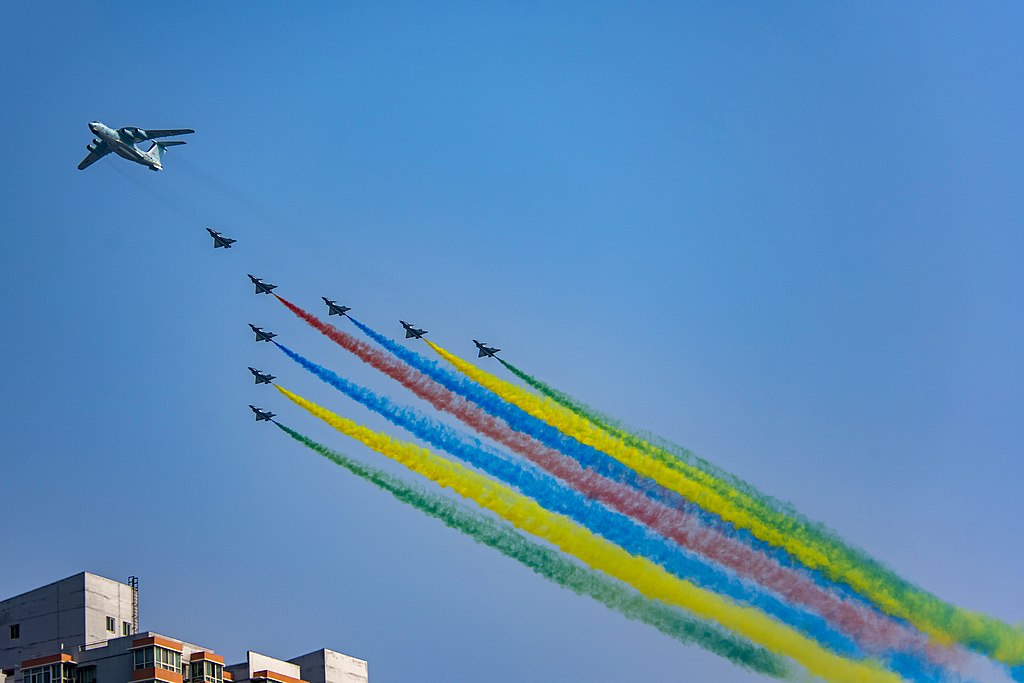 Mr. Xi has become China's most powerful leader since China's first leader, Mao Zedong. Mr. Xi has changed the rules of the country so that if he wants to, he can remain in power for the rest of his life. His ideas, known as "Xi Jinping Thought" have become part of the country's laws.
China's government keeps strict control over what Chinese people are allowed to see, say, and do. The government limits what appears on the internet in China and deals quickly and harshly with people who protest against the government.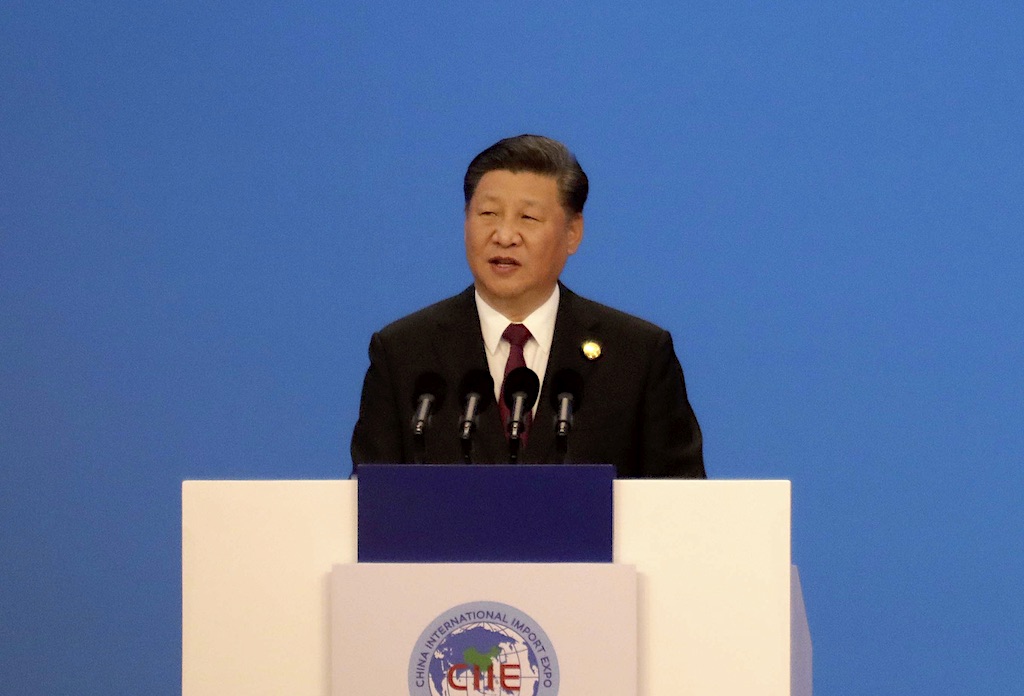 That's what makes the Hong Kong protests, which are clearly not under control, so unusual.
Though no protests were allowed in Hong Kong yesterday, tens of thousands of protesters took to the streets anyway. Police tried to push the crowds back and to get them to break up.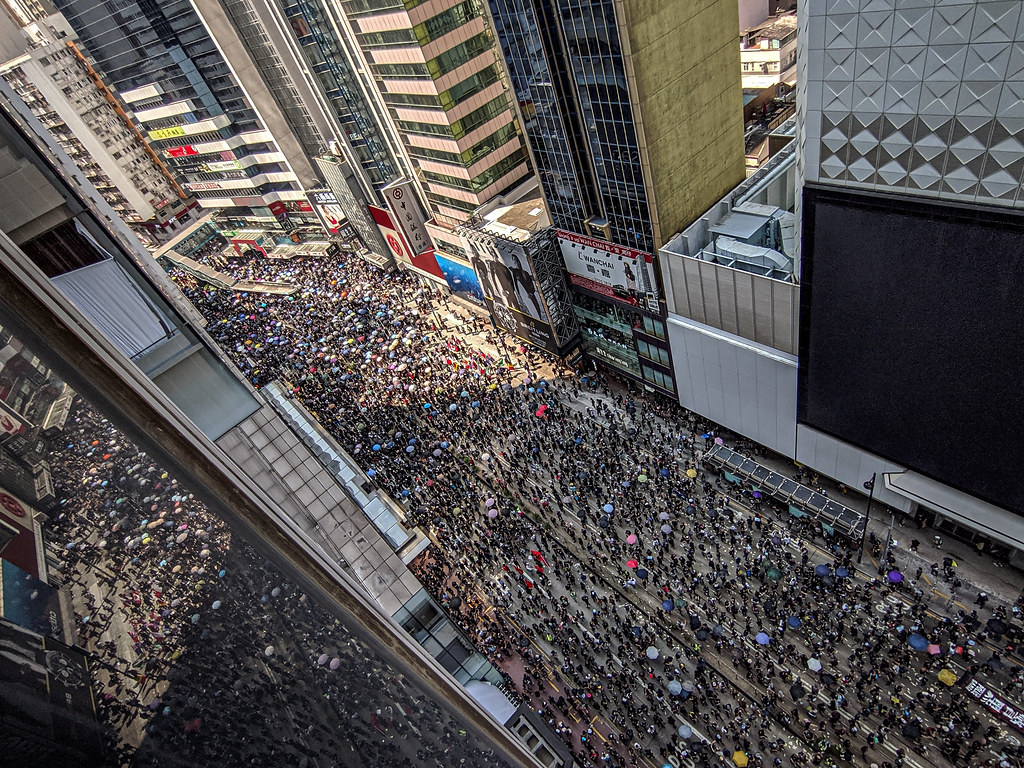 In several areas, the situation became violent. Police began using teargas on the protesters. Some protesters threw cans of teargas back at the police. Others threw bricks or hit police with pipes. In some areas, protesters set fires.
For the first time, Hong Kong's police shot at the protesters with real bullets. In the past, they have used rubber bullets or shot over the heads of protesters. Yesterday, an 18-year-old student was shot in the shoulder. Around 75 people were sent to the hospital.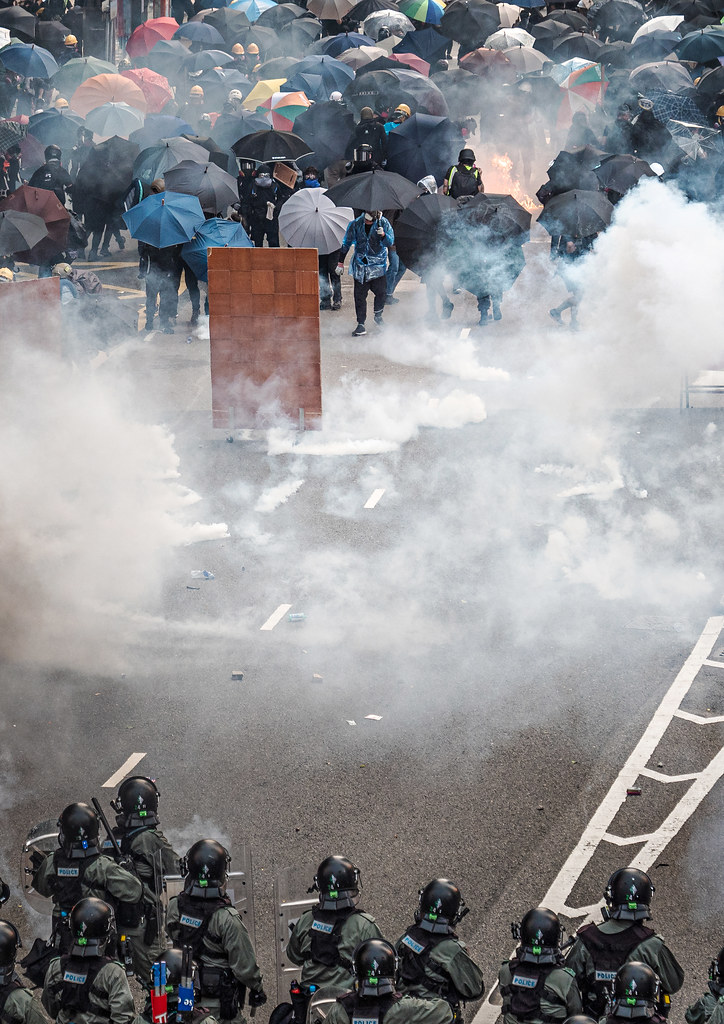 The protests, which broke out in June, have slowly changed from complaints over a single planned law into protests against China itself.
Though Hong Kong is a part of China, China only took control of it in 1997. Before that, it was controlled by Britain for over 100 years. When China took over Hong Kong, it agreed to a "one country, two systems" plan – something Mr. Xi mentioned in yesterday's speech.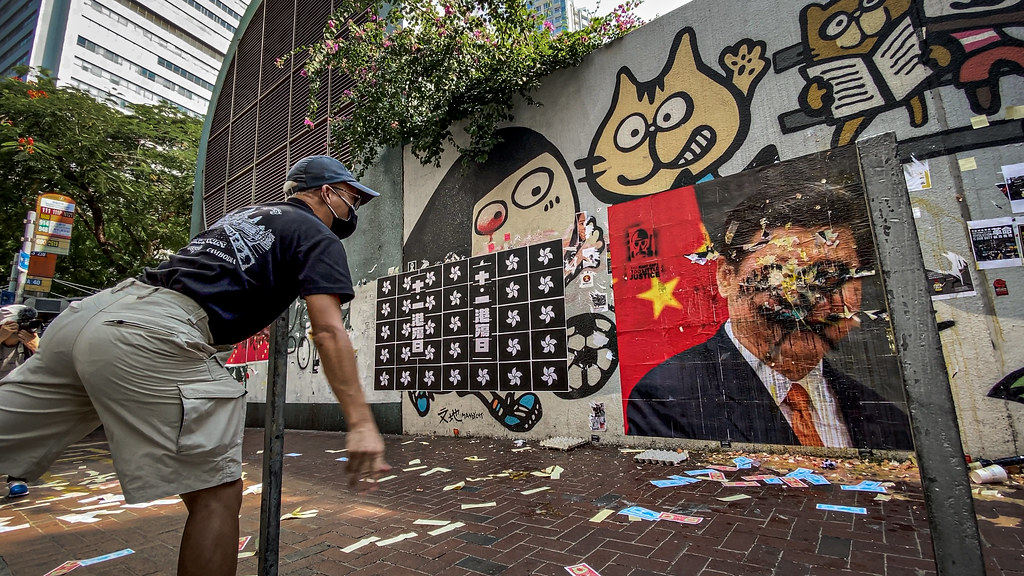 Under that plan, Hong Kong is allowed to keep its own systems of politics, laws, and business until 2047. But many people in Hong Kong say China is already trying to make changes.
One protester said, "Today we are out to tell the Communist Party that Hong Kong people have nothing to celebrate."