End of US House Hearings On Trump's Ukraine Actions
One part of the investigation of US President Donald Trump by the House of Representatives ended last week. The House is looking into whether Mr. Trump broke the law when he tried to get Ukraine's president, Volodymyr Zelensky, to investigate US politician Joe Biden and his son. Mr. Biden is a Democrat who is challenging Mr. Trump.
Branches of Government
The US constitution (the rules of the country) guides the way its government works. It divides the government into three parts, each with the power to keep the other parts under control.

One of the jobs of Congress is to make sure the president follows the law. Through impeachment, Congress can investigate (look into) whether the president broke any laws, and, if necessary, remove the president.
House Democrats held two weeks of public hearings where some of the people who knew about what happened shared their stories. But many of the White House workers who were involved refused to take part.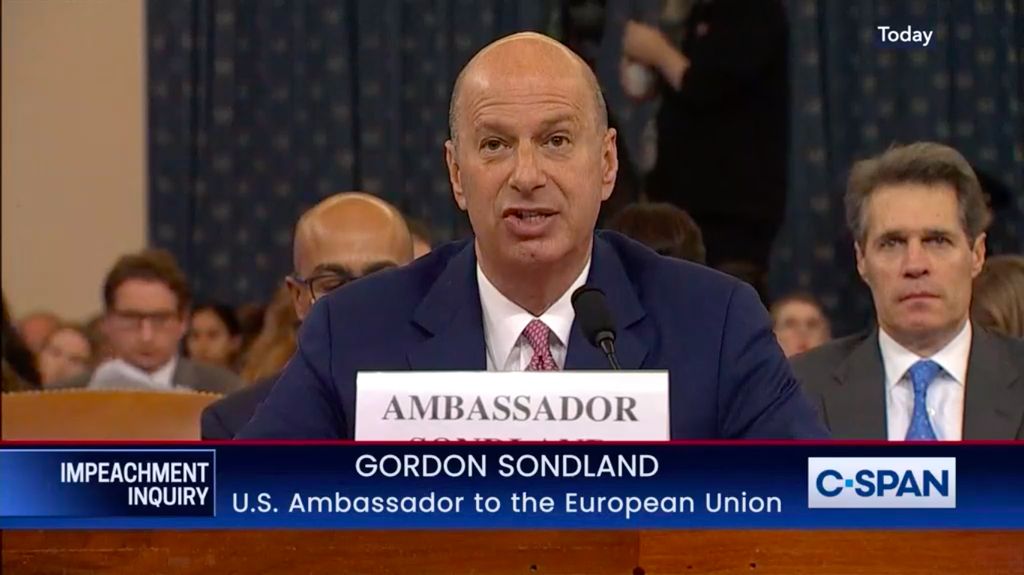 The first week didn't go well for Mr. Trump, and the second week was even worse. Even some people who were expected to help the president confirmed that Mr. Trump and the White House were involved in an unusual deal with Ukraine. They agreed that Mr. Trump was trying to get Mr. Zelensky to announce an investigation into Mr. Biden in exchange for a special meeting with Mr. Trump and $391 million that was supposed to help Ukraine's army.
The hearings were held by representatives on the House Intelligence Committee. It's possible that another group of representatives could hold more hearings before deciding if Mr. Trump should be accused of crimes (and if so, what crimes to accuse him of).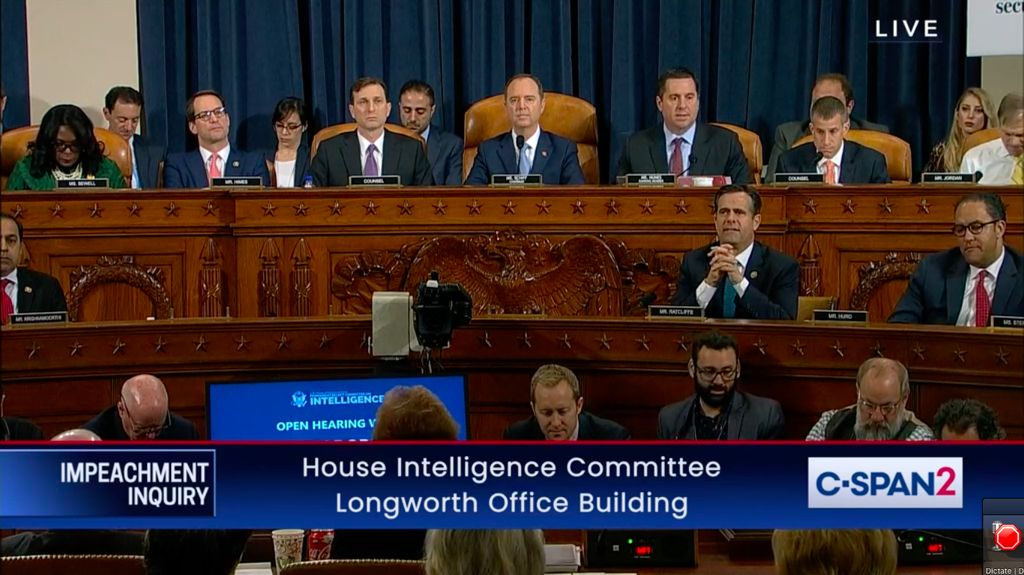 Many people expect the House to vote on impeachment before the end of this year. If the House votes to impeach Mr. Trump (which they may not), a trial would then be held in the Senate. On Friday, Mr. Trump, who claims he did nothing wrong, said, "I want a trial."
Shinzo Abe Is Now Japan's Longest-Serving Prime Minister
Last Wednesday was Japanese Prime Minister Shinzo Abe's 2,887th day in office, making him Japan's longest-serving prime minister. Before that, Taro Katsura, who was prime minister in the 1990s, held the record with 2,886 days.
Mr. Abe, who leads the Liberal Democratic Party (LDP), first served as prime minister from 2006 to 2007, but stepped down when he became sick. By 2012, he had recovered and was re-elected. Mr. Abe was then re-elected two more times.
Mr. Abe, 65, will finish as leader of the LDP in September, 2021, and says he doesn't plan to continue after that.
NASA Tests Rover Built For Oceans of Icy Moons
NASA is testing a new two-wheeled rover that can look for life under ice-covered oceans. Unlike most NASA vehicles, this one is designed to drive upside-down. That's because the BRUIE (Buoyant Rover for Under-Ice Exploration) floats at the top of the ocean, pushed against the ice above, where it "drives".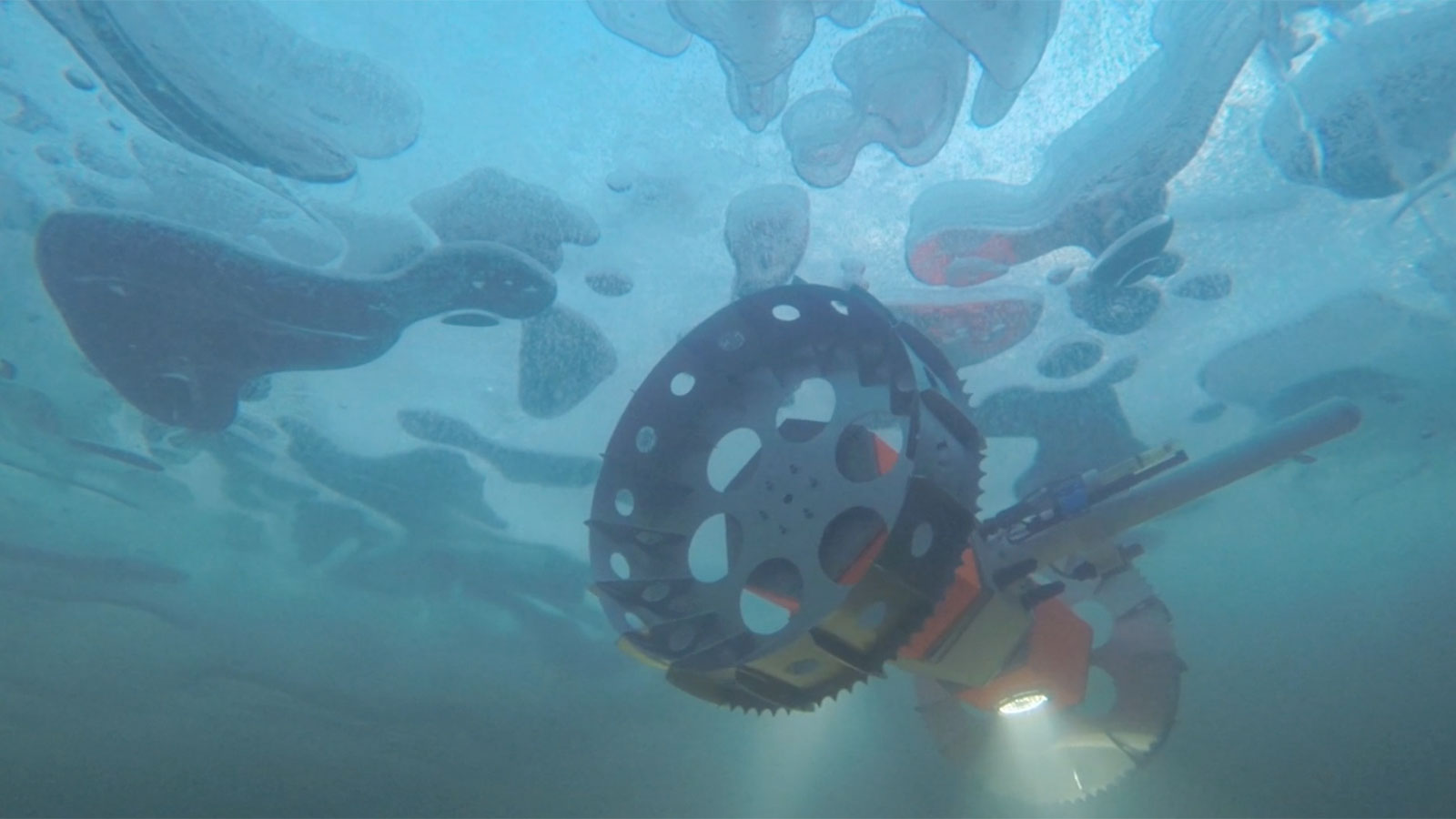 NASA has been studying the moons of other planets, like Jupiter's Europa and Saturn's Enceladus. The oceans on those moons could contain life of some kind. But they also have ice on top of them that could be up to 12 miles (19 kilometers) thick.
NASA has already tested the BRUIE in Alaska and the Arctic. Next month it will start testing the rover underwater in Antarctica, where the conditions are most like the oceans of an icy moon.