Hong Kong, China —(Map)
After months of protests, people in Hong Kong got a chance to vote on Sunday. The election, which was seen as a way of judging Hong Kong's government, looks like a big win for the protesters.
People in Hong Kong have been protesting since June. At first they were upset about a bill (a planned law) that could have sent people accused of a crime to China. Over time, the protests became more about freedom.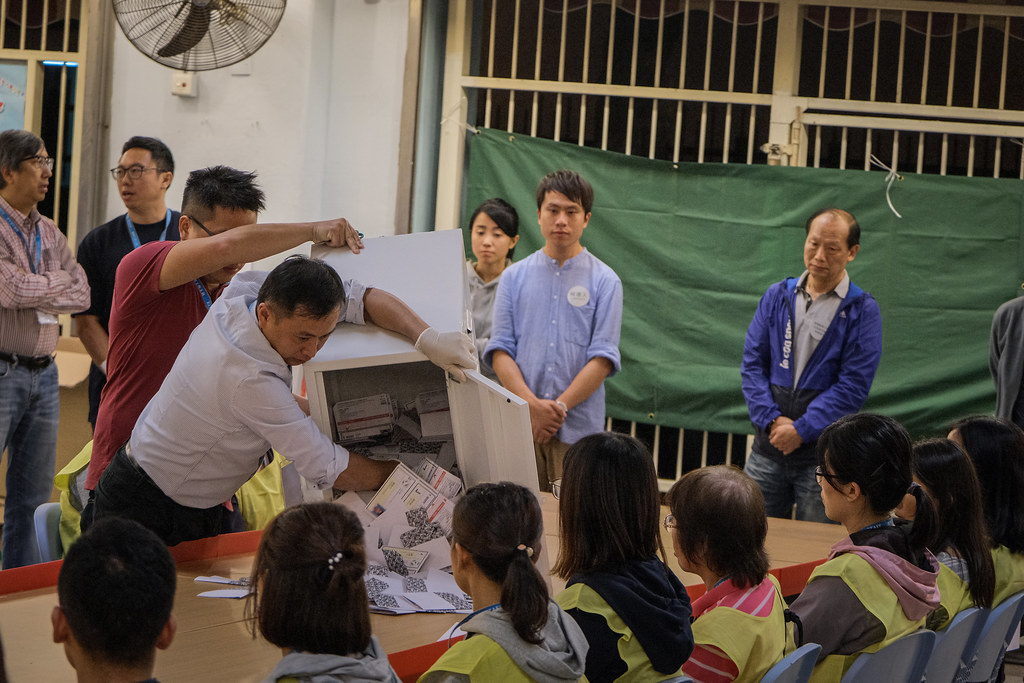 Though Hong Kong is part of China, it's supposed to be allowed its own system of government. The protesters have been protesting against China, which they believe is interfering and limiting their freedom.
Sunday's elections were local elections which choose councilors (leaders) for each district in Hong Kong. Normally these elections aren't thought of as very important.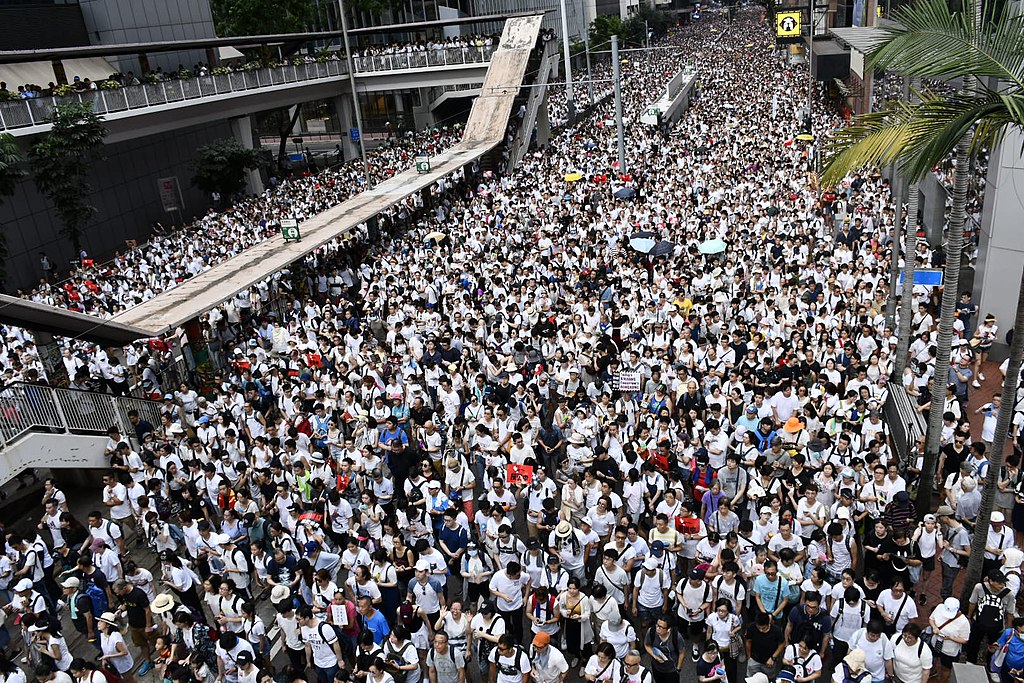 But now the election is being seen as a show of support either for the protesters, who want more freedom ("pro-democracy"), or for the current government, which is supported by China.
This special meaning behind the elections has encouraged a record number of people to come out and vote. Over 2.9 million people voted in this election. That's more than twice as many people as voted in the local elections four years ago.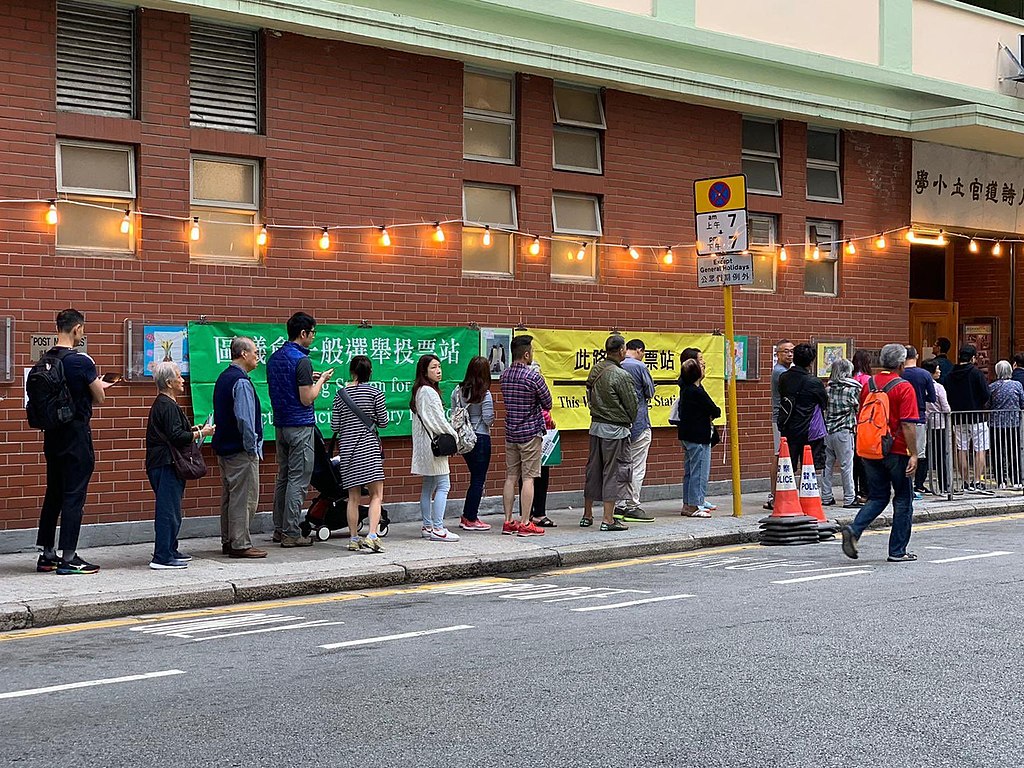 One of the things the protesters have demanded is that everyone should be able to vote. Hong Kong has several different levels of government and the district elections are seen as the lowest level. But it is also the only level that everyone is allowed to vote for.
Early results from yesterday's election suggest that the pro-democracy movement won over 85% of the 452 seats. If the full results of the election are like the early results, it's possible that the pro-democracy movement could take control of all of Hong Kong's 18 districts.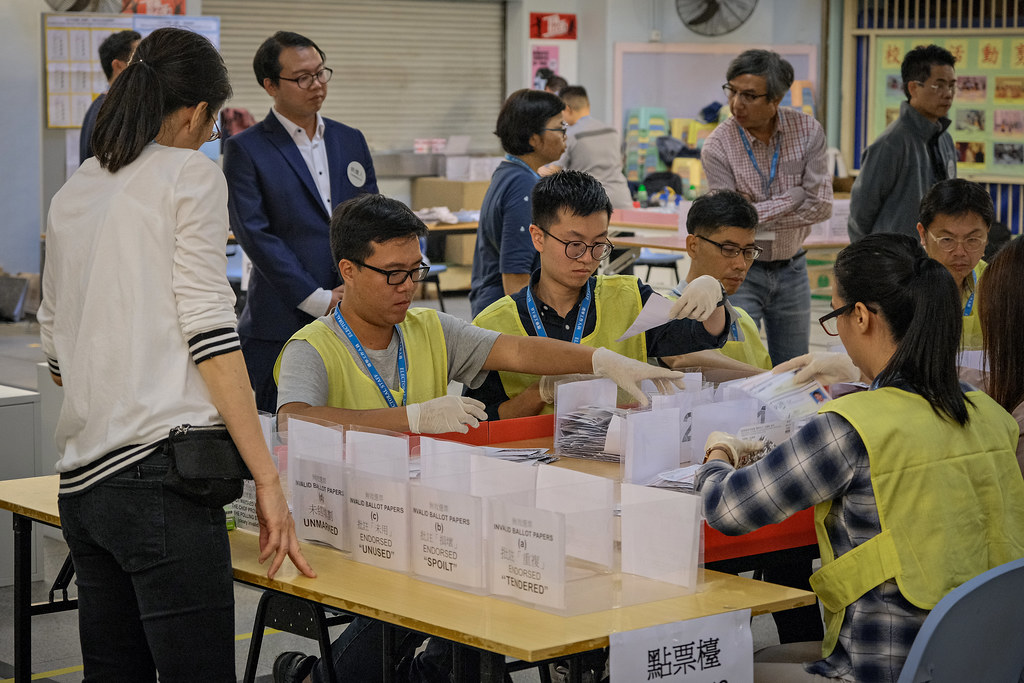 Though the main result of this election is a show of support, the elections could also have some real effects on the government later on. That's because if enough pro-democracy councilors are elected, they will also get more seats in other, more important government groups, which are not elected.
Yesterday's voting was peaceful. That's a huge change from the violent conflicts of recent weeks. Much of that action happened around universities, as police attacked students with tear gas and rubber bullets, and students fought back by throwing bricks and flaming bottles and arrows.
For much of last week, many students were trapped as police surrounded the protesters at two universities. Though some students escaped, others were arrested, and some remain inside, hiding out.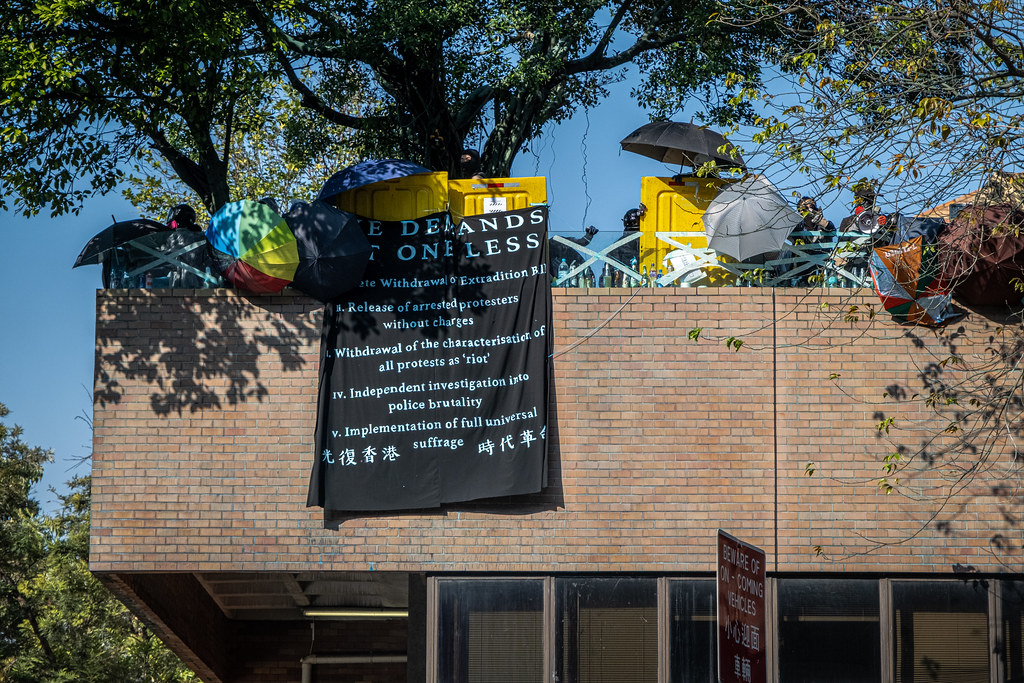 Though Hong Kong's election is for local government, the conflict has huge international effects. For China's government, which usually keeps its people under tight control, the situation is embarrassing and annoying.
In the United States (US), Congress has approved a bill that supports the freedom of Hong Kong's people. To become a law, the bill must be signed by US president Donald Trump. It's not clear yet whether Mr. Trump will sign the bill. China has protested strongly, saying that the US is trying to interfere in its business.
😕
This map has not been loaded because of your cookie choices. To view the content, you can accept 'Non-necessary' cookies.