New South Wales & Victoria, Australia —(Map)
Australia's record-setting bushfire season is continuing with no sign of a break. As huge blazes continue to grow and spread, fire fighters have warned visitors to leave a large area of Australia's east coast before they are trapped.
Australia has always had bushfires, but this year it's had an early and extremely intense start to the bushfire season. The country has been going through a very long drought (period without rain). Plants and trees everywhere are very dry, and burn easily.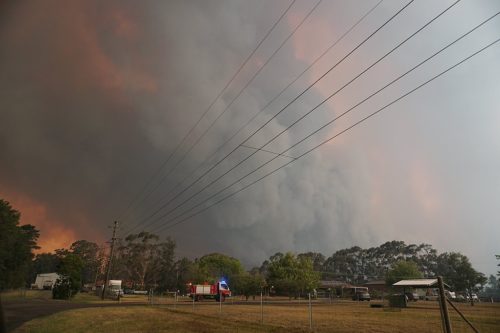 It's summer in Australia now, and recent weeks have brought record high temperatures. Winds have fanned the flames and helped spread the fires.
Several bushfires that were already huge have combined into even larger "mega-fires". In Victoria's East Gippsland, three fires have joined together to cover nearly 2,000 square miles (5,000 square kilometers).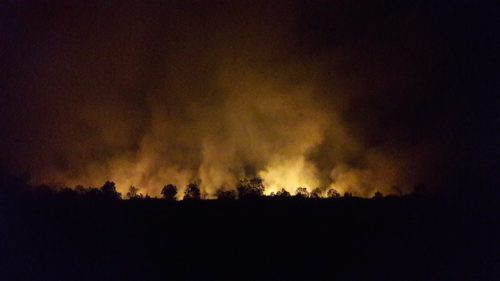 It's hard to find enough fire fighters and equipment to deal with all the fires. This week, the government began to get the army and navy involved in the fire-fighting and rescue efforts. Australia has also asked for help from other governments.
Though thousands of fire fighters – mainly volunteers – have been working to contain the fires, some fires are simply too large to be controlled. And dry conditions have made it harder to find the water needed to fight the fires.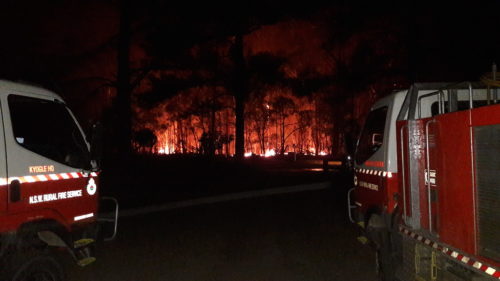 The results of the fires have been terrible. At least 15 people have died and nearly 1,300 homes have been destroyed. About 19,300 square miles (50,000 square kilometers) of land have burned so far this year. That's almost 2,000 times larger than the area that bushfires burn in more normal years.
The smoke from the fires has completely covered large areas of Australia, including cities with millions of people. At times, the air quality has been up to 11 times worse than the level normally considered "hazardous" (dangerous). In Sydney, the air pollution has been hazardous for over a month.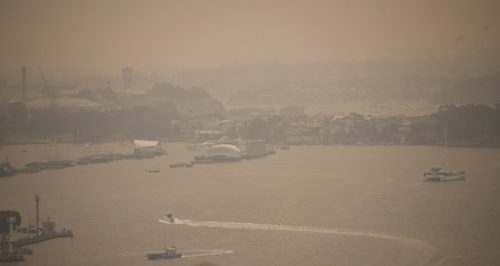 Thousands of koalas are believe to have died. Up to 30% of the forest the animals normally live in has been destroyed.
Recent fires have trapped some people in cities and towns along the coast. On Wednesday, around 4,000 people were forced to the beach by a roaring bushfire and trapped at the ocean's edge until the wind direction changed. The navy is working to rescue these people.
Tourists have been told to leave a 112 mile (180 kilometer) stretch of coast from the northern edge of Victoria up to Batesman's Bay in New South Wales. Fire fighters warn that visitors must leave the area before Saturday, when conditions are expected to get worse.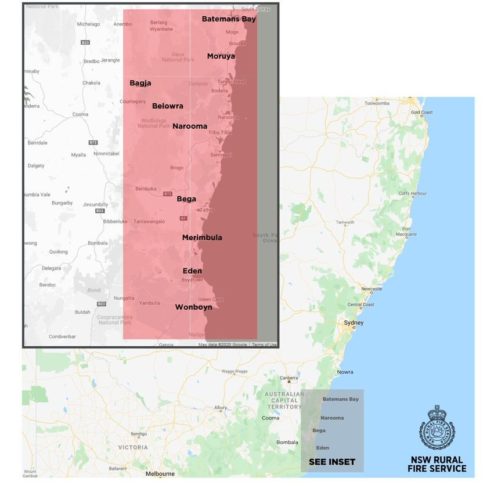 Leaving won't be easy, since many roads are closed because of the blazes, and many gas (petrol) stations are running low on fuel.
Experts say that what would help the most at this point is rain. Andrew Crisp, who's in charge of emergency services in Victoria, said, "It was nature which started the fires and it will be nature that stops these fires."
😕
This map has not been loaded because of your cookie choices. To view the content, you can accept 'Non-necessary' cookies.