Heavy Snow, Avalanches Kills Dozens in Pakistan's Kashmir
Heavy snow caused avalanches in Pakistan-controlled Kashmir this week, crushing houses and burying villages in the Neelum Valley. At least 77 people have died and 56 people were injured. Many are still missing.
Rescue efforts have been made more difficult because heavy snowfall over the last two weeks has left roads and highways blocked. Rescue workers have been using helicopters to spot survivors and move injured people to safety. Tents and emergency food have been sent to the area.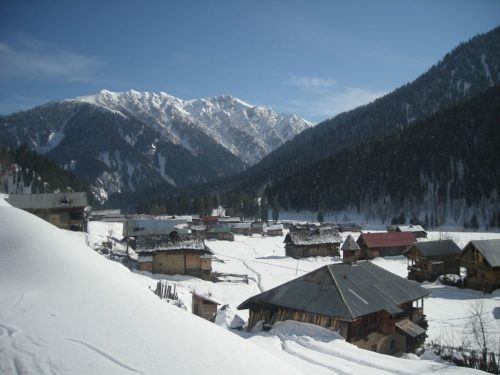 Villages in Kashmir are sometimes cut off by winter snows, but this year's snowfall is especially heavy.
The damage isn't limited to Pakistani Kashmir. Deaths were also reported in Indian Kashmir. In other parts of Pakistan, heavy rains caused landslides, which have also caused deaths and injuries. In nearby Afghanistan, over 300 houses were damaged or destroyed by heavy snowfall.
Thousands of Thais Join "Run Against Dictatorship"
Last Sunday, around 13,000 Thai people met in a Bangkok park for a "Run Against Dictatorship" to protest the government of Prime Minister Prayuth Chan-ocha. Mr. Prayuth is an army general who took control of the country by force in 2014. He became prime minister after an election last year which some people believe was unfair.
Before the 1.6-mile (2.6-kilometer) run, runners chanted, "Get out, Prayuth". Many of the runners held up their hands in a three-fingered salute. The salute comes from the Hunger Games movies, where it was a symbol for standing together against the government.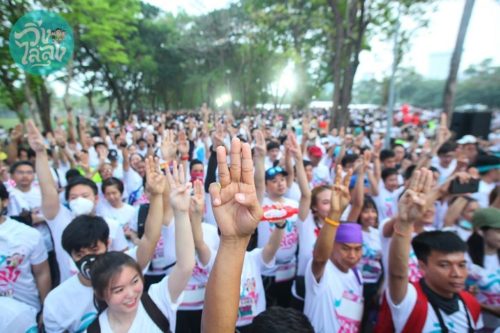 In addition to the main run in Bangkok, similar events were held in other cities around the country. Experts say it was probably the largest anti-government protest since Mr. Prayuth took over in 2014.
In Thai, the run was called "Run to Force Uncle Out." General Prayuth is often called "Uncle Tu" by his fans. In response to the run, supporters of Mr. Prayuth held a separate event called "Walk to Support Uncle" in another part of the city. Around 3,000 supporters joined that walk.
US Government Group Wants Help Controlling Vultures
United States Customs and Border Protection (CBP) is looking for a way to protect a radio tower in Kingsville, Texas from hundreds of vultures. The vultures are attracted to the 320-foot (98-meter) tower by the safety it offers. The birds generally spend the night there, and fly away during the day.
So what's the problem? The birds poop and vomit all over the tower. Vultures mainly eat animals that are already dead. Because of the acid in their stomachs, vulture vomit can slowly eat away at the metal of the tower, weakening it. The same is true for their pee, which is mixed in with their poop.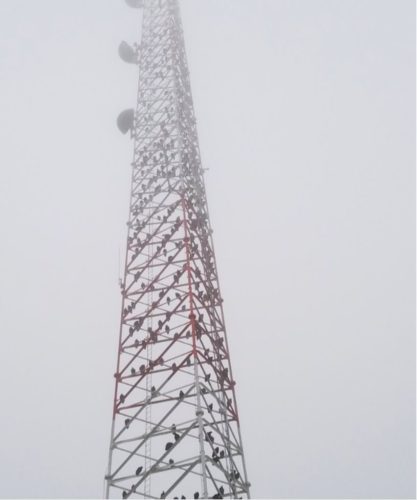 Workers say sometimes birds drop dead animals from up to 300 feet (91 meters) high, putting people on the ground in danger. It's not clear if the vultures are keeping the radio tower from working, but it is known that vulture poop and vomit on electrical towers can because the power to go out.
The CBP are looking for suggestions of ways to keep the vultures off of the tower. By law, the vultures cannot be killed, Currently, the CBP's best idea is a very large net.