Dzhezkazgan, Kazakhstan —(Map)
Last Thursday, American astronaut Christina Koch arrived back on Earth after 328 days in space. That's the longest spaceflight ever made by a woman, and just one of the many things Ms. Koch achieved in space.
Ms. Koch, who is 41, took off from Earth for the International Space Station (ISS) on March 12, 2019. While Ms. Koch was in space, she made 5,248 trips around the Earth. She traveled 139 million miles (223.7 million kilometers), which NASA says is roughly the same as 291 trips to the Moon and back.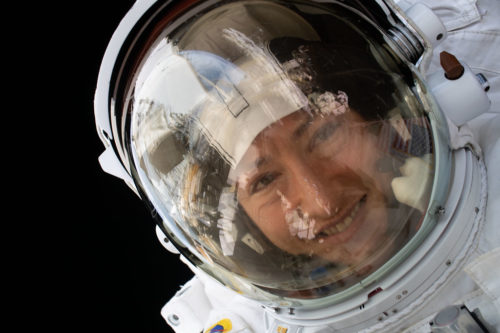 On Thursday, Ms. Koch landed safely in Kazakhstan, along with Italian astronaut Luca Parmitano and Russian cosmonaut (astronaut) Alexander Skvortsov.
Her time in space is just one of the records set by Ms. Koch. In October of last year, Ms. Koch led the first ever all-female spacewalk with NASA astronaut Jessica Meir.
During her 11 months on the ISS, Ms. Koch took part in six spacewalks, including three all-female spacewalks. In all, she spent over 42 hours outside the station.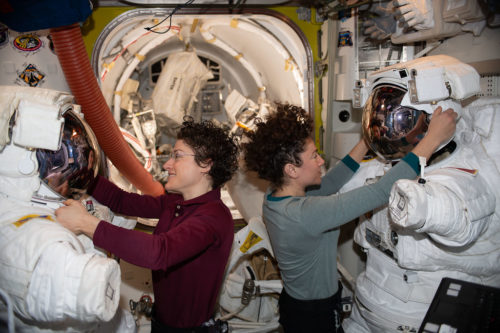 But for most astronauts, space travel isn't about setting records. It's about doing science. Ms. Koch took part in a wide variety of special experiments while she was on the ISS. Her work included studying how crystals grow in space, how fire behaves in space, and how atoms behave in extreme cold.
She did many experiments aimed at learning more about growing plants in low gravity. Growing plants in space could be an important way to provide food on future trips.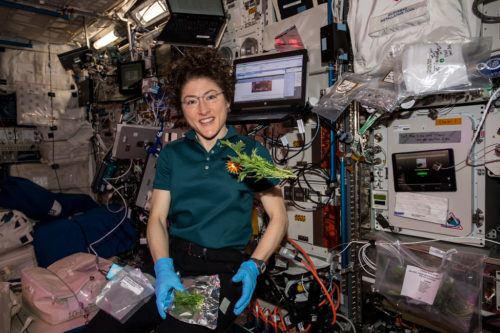 Ms. Koch also worked on an experiment which tested a new way of separating liquids from gases. This experiment could lead to simple methods of cleaning water and air in space, which could be very important for future space travel.
Ms. Koch isn't just a scientist and an astronaut. She is also being studied. She's part of a NASA program studying how astronauts are affected by being in space for long periods of time. Ms. Koch's 328-day trip was only 12 days shorter than the American record set by NASA astronaut Scott Kelly in 2016.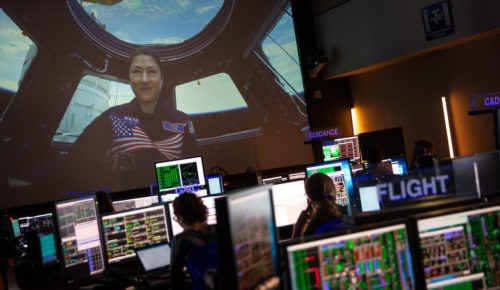 As they did with Mr. Kelly, NASA scientists will be looking carefully at ways Ms. Koch's body has been affected by her time in space. That research is important for the longer space trips NASA hopes to make in the future, such as for a base on the moon or a trip to Mars.
Ms. Koch says she will miss the amazing views of Earth, and being able to float around in very low gravity. She will also miss her friends from the ISS. But she said she was looking forward to many simple Earth experiences that are impossible in space, such as "the feeling of wind on my face."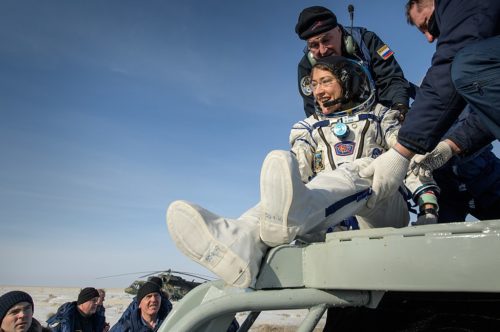 😕
This map has not been loaded because of your cookie choices. To view the content, you can accept 'Non-necessary' cookies.