Astronauts Scott and Mark Kelly are twin brothers who worked for NASA. When Scott was chosen for a year-long trip to space, NASA used the twins to learn how people are affected by long trips in space.
Scott Kelly spent 340 days on the International Space Station (ISS) while his twin brother stayed on Earth. The ISS is a science laboratory in space. During that time, NASA had the two brothers constantly test themselves in different ways.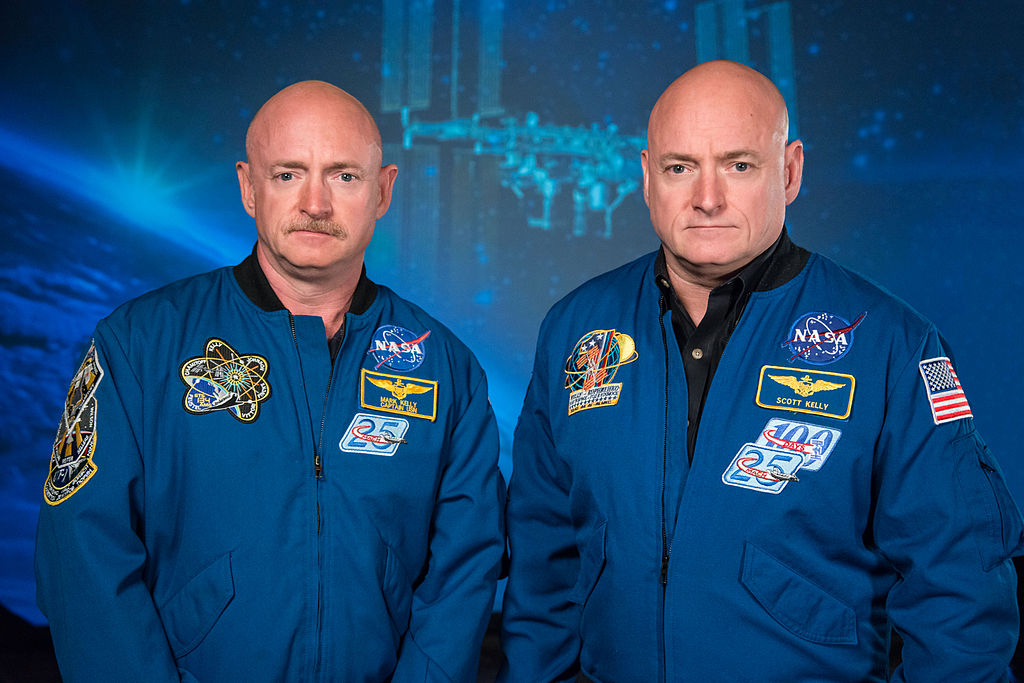 Floating in the ISS, Mr. Kelly ran tests on his blood, pee, and poop. His brother did the same thing on the ground. The brothers also used special video games to test how their brains were working, including memory and speed of thinking. Mr. Kelly returned to Earth on March 1, 2016.
In general, NASA says there weren't major permanent changes in Mr. Kelly's health while he was in space. Most things that changed in space changed back once he returned to Earth.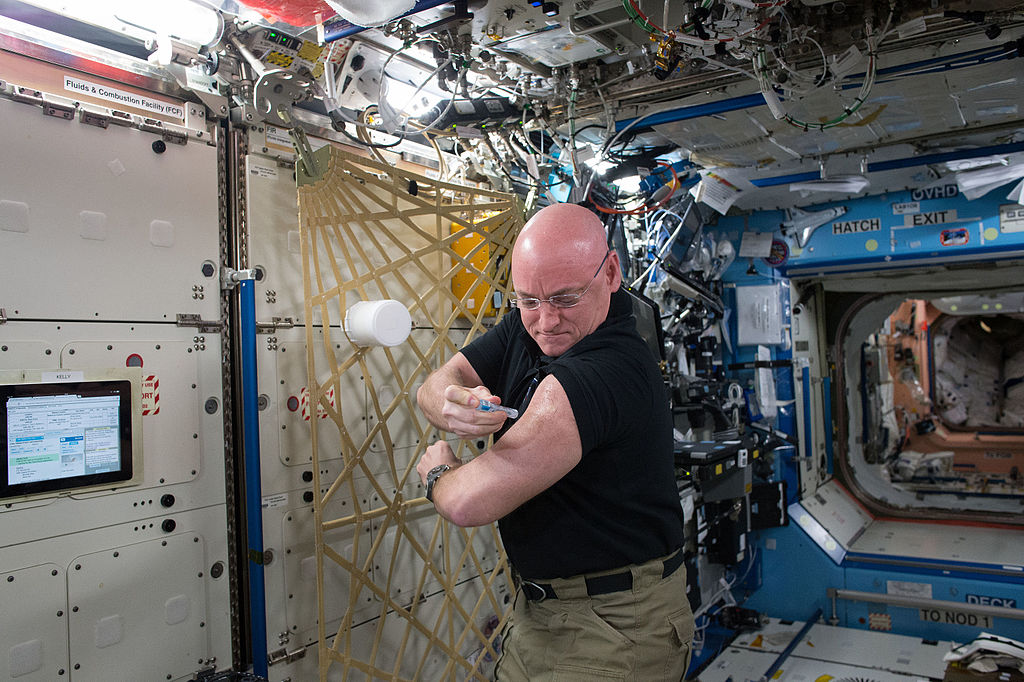 Still, there were some small unexpected changes that could possibly have an effect on future space travel.
In space, Mr. Kelly was exposed to a lot more radiation than we are on Earth. Radiation is energy traveling in waves. It can be dangerous. Doctors use a kind of radiation when they take x-rays.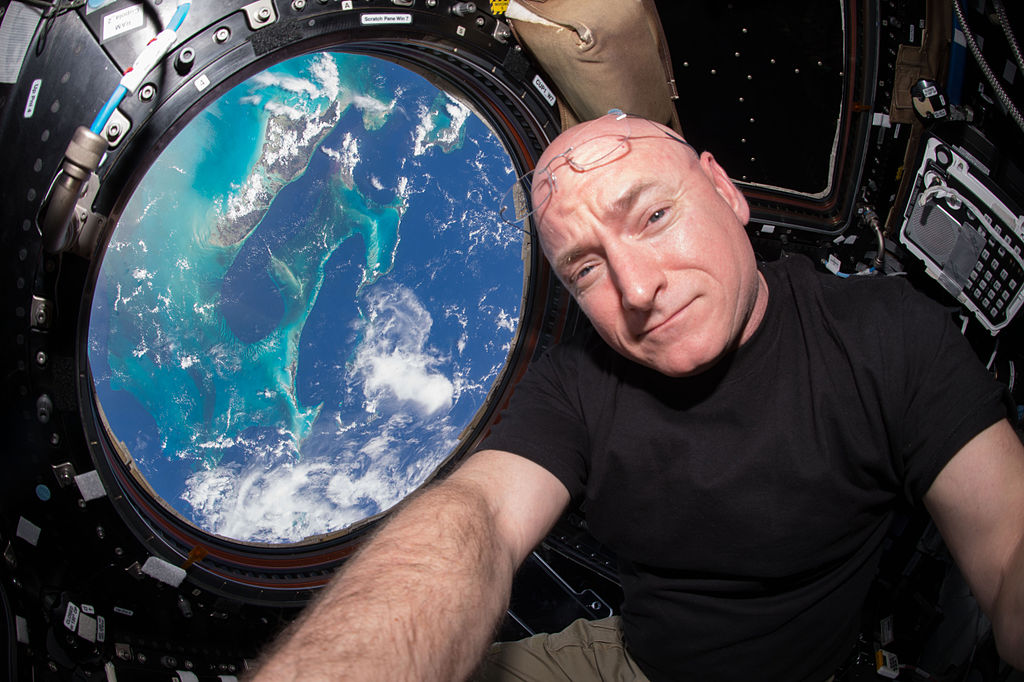 Radiation may have caused some changes in Mr. Kelly's DNA. DNA is a tiny collection of instructions stored in a chemical form. DNA tells cells, the building blocks of the body, what to do. Every living thing has DNA that causes it to grow in a certain way.
While Mr. Kelly was in space, one part of his DNA, called "telomeres", got longer. That was odd, since telomeres usually get shorter as we get older. Within two days of returning to Earth, Mr. Kelly's telomeres shortened again. Some became even shorter than they were before he went to space. Scientists are still trying to figure out what this might mean.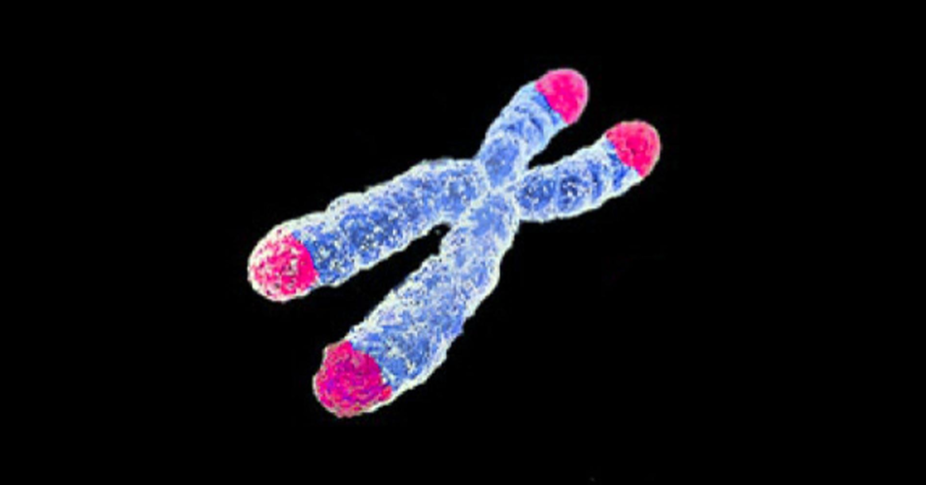 Another puzzle with Mr. Kelly's DNA is that a very small number of his body's cells began to show unusual changes, called "mutations". Though these changes weren't big, they could give Mr. Kelly a slightly higher chance of getting cancer.
One surprising change showed up with Mr. Kelly's brain. Tests showed that he was not thinking as well or as fast after he returned to Earth. It's not clear why. It's possible the changes were caused by his time in space. But it's also possible the changes happened because of other things in Mr. Kelly's life. At the time he was having pain, was not sleeping well, and was very busy.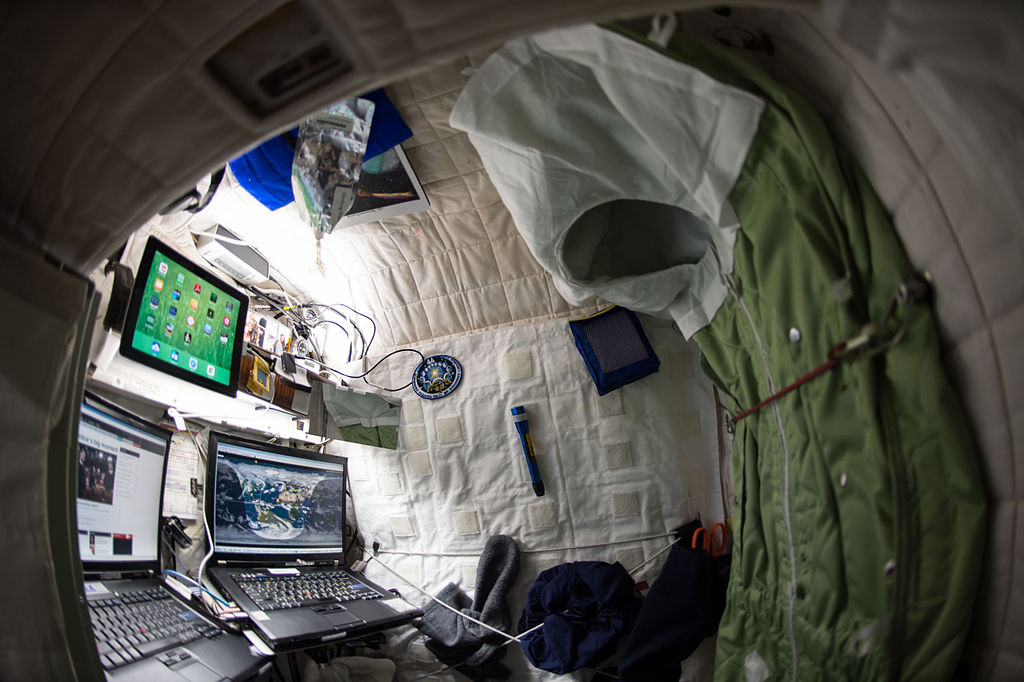 NASA has gotten a lot of good information, but it's hard to know exactly what it means. How many of these changes are special to Scott Kelly? How many would show up in anyone who spent a long time in space?
NASA is planning more experiments with other astronauts to learn more. The results will help them plan for future long space trips. A trip to Mars, for example, could take about a year.