Election results have been announced this week in several places around the world with some surprising results. Today, NFK looks at how things turned out in New Hampshire, Ireland, and Delhi.
Sanders Wins New Hampshire, Klobuchar a Surprise Third
In the United States, the Democratic party is trying to decide which candidate will take on Donald Trump in November's election for president. The first official event of the election ended with a complete disaster in Iowa last week.
That means Tuesday's election in New Hampshire offers the first clear results that Democrats have gotten. Vermont Senator Bernie Sanders won Tuesday's event with 25.7% of the vote. Mayor Pete Buttigieg came in second with 24.4%.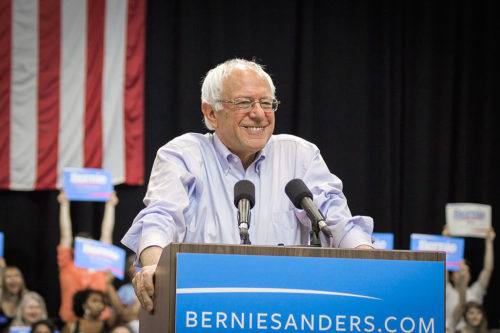 Minnesota Senator Amy Klobuchar surprised many people by taking third place with 19.8% of the vote.
Massachusetts Senator Elizabeth Warren and Ex-Vice President Joe Biden came in fourth and fifth. This was a big disappointment for both candidates, since in the past each had seemed to be leading the contest.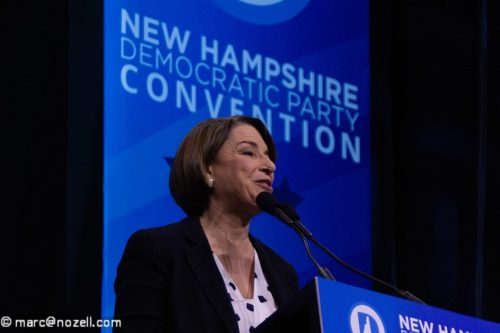 After New Hampshire's voting, several candidates dropped out of the race. Many people wonder how long Mr. Biden and Ms. Warren can remain in the race if they don't come up with a win.
The next two election events are in Nevada (February 22) and South Carolina (February 29).
Sinn Féin Has Surprise Win in Ireland
For decades, the Republic of Ireland has been controlled by just two political parties – Fine Gael and Fianna Fáil. That ended on Saturday as a third political party – one with old ties to terrorism – won the most votes in the national election.
Sinn Féin was long seen as the "political arm" of the IRA (Irish Republican Army) – a group that was connected with bombings and other acts of violence for years. In 1997, Sinn Féin said it had given up violence.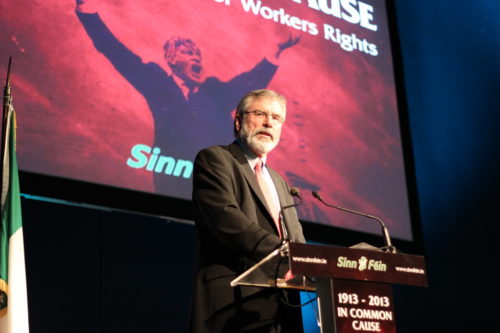 Many people believe Sinn Féin's win came because voters are upset about problems with housing and health care.
Though Sinn Féin won the most votes – 24.5%, it earned just 37 seats in the Dáil Éireann, Ireland's 160-seat lower house of parliament.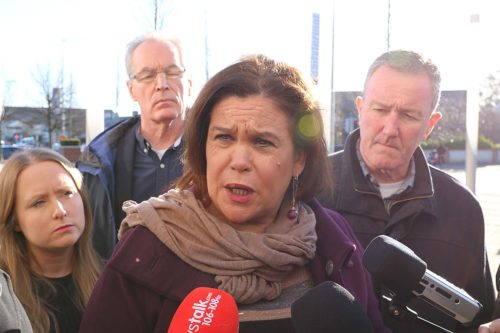 Mary Lou McDonald, Sinn Féin's leader, has started talks with other parties to try to build a "coalition" government. But it will be hard to reach the 80 seats needed, especially since Fine Gael and Fianna Fáil have both said they won't form a government with Sinn Féin.
Modi's BJP Crushed in Delhi's Election
In May, 2019, Prime Minister Narendra Modi's Bharatiya Janata Party (BJP) won India's general election in a clear victory. The win encouraged Mr. Modi and his party to begin a number of activities which have upset many people – especially Muslims, who make up about 14% of the country.
Last Saturday's election for the capital region of Delhi came as a blow to Mr. Modi. When the results were announced on Tuesday, the Aam Aadmi Party (AAP) had won 62 of the 70 available seats, leaving just 8 seats to the BJP.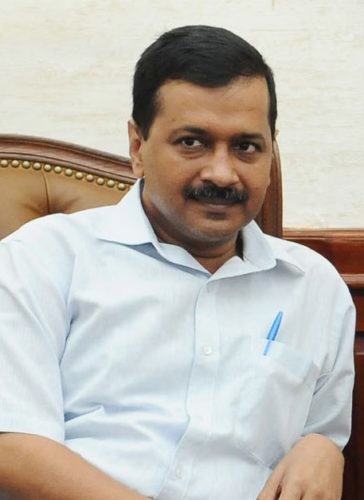 AAP's leader, Arvind Kejriwal, will return for another five years as Chief Minister of Delhi. The AAP has worked hard to help the poor in Delhi, improving education and health care, and offering many free programs, such as free water and free electricity.
Recent actions by the BJP, such as taking control of Kashmir, have upset many. A recent law for new citizens which leaves out Muslims has triggered violent protests that are still going on.