Sanders Wins Nevada, Now Clearly Leads Democrats
In the United States, the Democratic party is trying to decide which candidate will take on Donald Trump in November's election for president. Yesterday, Senator Bernie Sanders of Vermont easily won in Nevada, the third state to vote.
The win means that Mr. Sanders is now the clear leader in the Democratic race, which could make it much more difficult for others to challenge him.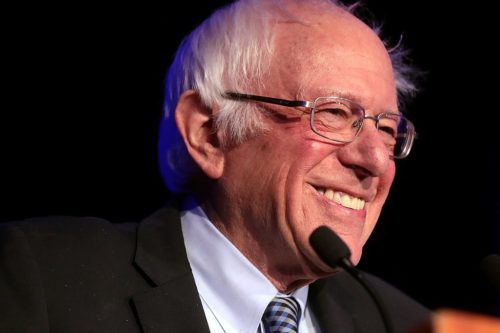 Mr. Sanders has strong views about the ways the government should help people who are poor or struggling. Part of his plan includes raising taxes on large businesses. Some of the other candidates worry that Mr. Sanders's views are too extreme.
But Nevada's results seem to show that people from many different backgrounds and different age groups support Mr. Sanders. That kind of wide support will be very important going into "Super Tuesday" on March 3, when voters from many states across the US will vote on the same day.
Russia is Reported to Be Working to Help Trump, Sanders
People working for the US government have reported that Russia is trying to interfere in the 2020 US election for president. Lawmakers in the US House of Representatives were told that Russia is working to help President Donald Trump and Senator Bernie Sanders.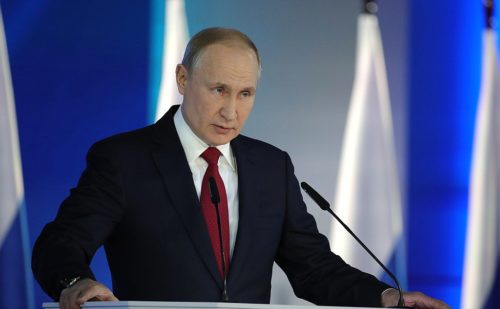 During the 2016 US election for president, Russia took many different steps to help get Mr. Trump elected. A 2017 report said that Russia's actions in that election were the result of orders given by Russian President Vladimir Putin.
Though there aren't many details about the steps that Russia is taking this time, in the past Russia has used social media to spread false information. The general goals seem to be to confuse Americans, to make them question election results, and to make the country less stable.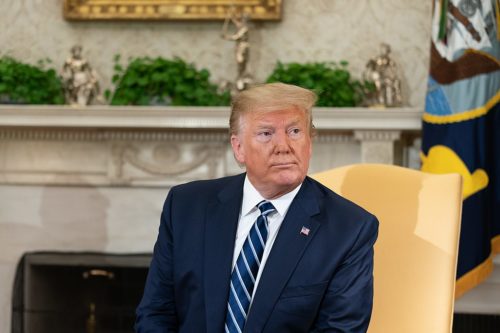 Mr. Trump claimed the news wasn't true, but was made up to hurt him politically. Mr. Sanders said, "My message to Putin is clear: Stay out of American elections."
Russia says that it is not interfering in US elections.
Coronavirus Causes Shortages, Unusual Robberies
The spread of the coronavirus in Asia has left people nervous and uncertain. In Hong Kong, after false stories came out suggesting that some stores might not be able to order more supplies, many people began buying large amounts of things they might not normally buy lots of.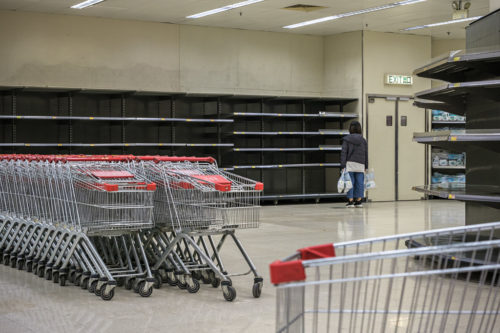 One thing that people are buying lots of is toilet paper. In fact, in Hong Kong, they are buying so much toilet paper that many stores have run out.
Last Monday, three thieves held up a truck driver and stole $130 worth of toilet paper as the rolls were being unloaded in front of a supermarket. The toilet paper – around 600 rolls – was later found in a nearby motel. Two of the men were arrested.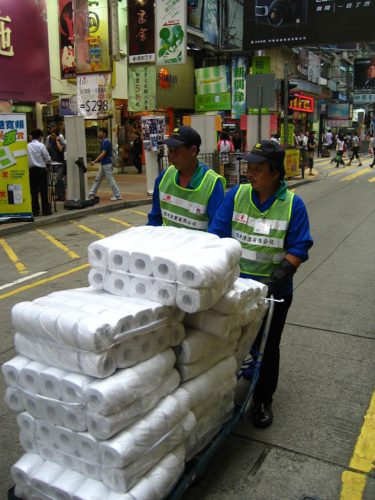 Some stores have begun to limit how many of certain items people can buy. But stores say that people don't need to worry. The shortages aren't because there are no supplies, but simply because people are buying far more than they normally do.