Kathmandu, Nepal —(Map)
Nepal's government is requiring students in grades four through eight to take yoga classes. The government says the classes will give students exercise and improve their health. But some people don't like the idea because of yoga's connections to religion.
Yoga is an exercise program that combines breathing and stretches, and encourages people to pay attention to their minds and bodies. Yoga began in India thousands of years ago, and has connections to several religions, including Hinduism and Buddhism.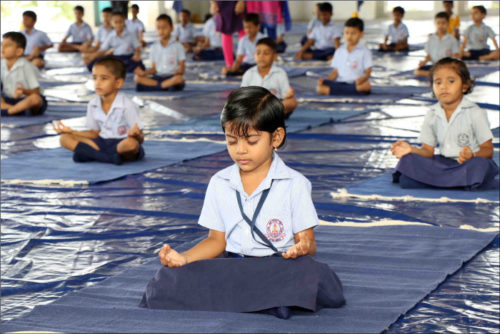 Over time, people around the world began taking up yoga simply as an exercise to strengthen the mind and body. Yoga has been proven to reduce stress. It can also help with flexibility, balance, and pain relief.
Though many schools around the world offer yoga classes, Nepal is the first country to require its students to take them. The new rule will mean that yoga joins other required classes like math, science, English, and the Nepali language.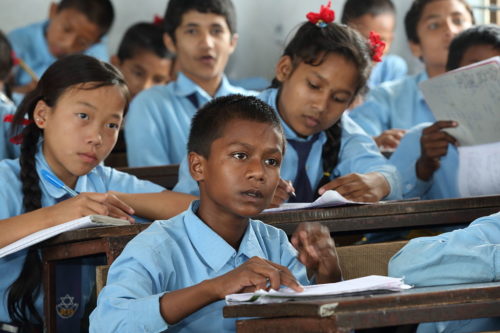 The rule affects hundreds of thousands of Nepali children in elementary schools and junior high schools. Nepal's minister of education, Giriraj Mani Pokhrel , said, "Yoga is our ancient science. We want students to learn it, and we think this is the right time."
But some people don't like the idea. They say that Nepal's constitution demands that religions be treated equally. They believe that because of yoga's old connections to the Hindu religion, it's not fair to make everyone take part in it.
For example, one yoga routine, often called a sun salutation [greeting] contains 12 movements which were originally meant to honor the Hindu god Surya. These days, many people see sun salutations simply as a way of stretching, but not everyone agrees.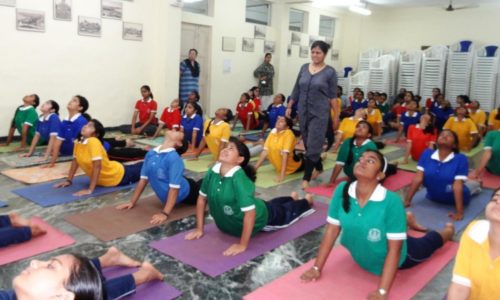 Nazrul Hussein, who used to be president of a group representing Muslims in Nepal, says, "We cannot do the sun salutation, and they should not link religion with health."
People in Nepal may be thinking carefully about religious tensions after seeing conflicts about religion grow rapidly in its neighbor, India. The government of Indian Prime Minister Narendra Modi has worked to promote Hindus. In recent months that has led to widespread violence, largely against Muslims.
People speaking for Nepal's government say the focus of the new rule is on encouraging students to be active. They point out that unlike India's government, Nepal's government is not run by Hindus.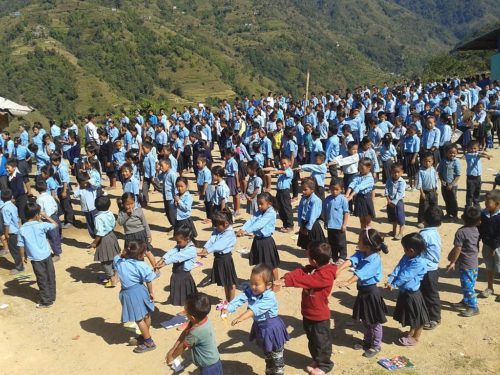 The new classes were meant to have started this month, but Nepal is currently under lockdown because of the coronavirus. Even when schools start up again, it could take a while before all the students can begin yoga classes. That's because the country doesn't have enough yoga teachers.
😕
This map has not been loaded because of your cookie choices. To view the content, you can accept 'Non-necessary' cookies.