Remote-Controlled Scooters are Running in Georgia
People in Peachtree Corners, Georgia will have to get used to an unusual sight over the next six months – scooters driving themselves. Actually, the scooters won't be driving themselves. Someone in Mexico City will be operating them remotely.
The GoX scooter company has teamed up with Tortoise, a company that provides remote-control technology, in the first US test of a remote-controlled scooter operation.
A couple of years ago, scooters seemed like a perfect way for people to get around in cities. Then people started dumping cheap rental scooters everywhere, and cities weren't so excited about scooters.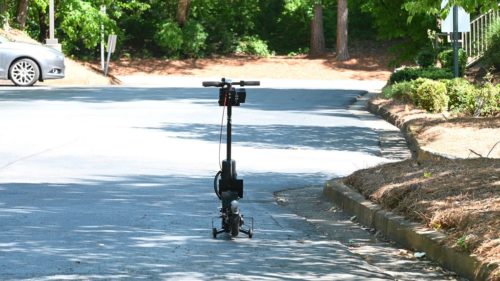 In the PeachTree Corners test, people can use an app to call a scooter to come to them, and send it away again when they're done.
Because the scooters are remote-controlled, GoX can easily move them to the places where they're most needed, and make sure they aren't left where they're in the way. (The scooters have an extra pair of wheels to keep them from tipping over.)
During the coronavirus outbreak, the remote-controlled scooters have another advantage, too. Between riders, the scooters can be driven to a special station so they can be cleaned for the next rider.
Diver Saves Whale, Almost Catches Whale of a Fine
When a diver named Django in Queensland, Australia spotted a young humpback whale with its fin caught in a shark net, he simply dove down to help free the whale.
But when Django was leaving the beach, he wasn't thanked for saving the whale. Instead, he was fined for going near the shark net – an area where divers aren't allowed. It's not known how much the fine was, but it could have been as much as $16,000 (AU$26,690).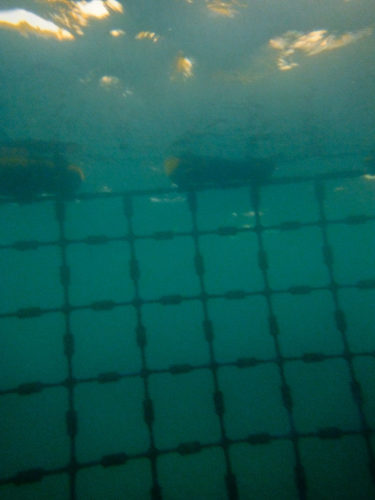 An internet page was set up to raise money to help Django pay the fine. Over the next few days, over $10,000 (AU$17,000) was raised. Luckily, the government decided not to fine Django, since he had never done anything like that before.
The money raised for Django will now go to pay for whale research.
Winning a $1.1 million Picasso in a Raffle
Claudia Borgogno is the new owner of a Picasso painting called "Nature Morte" (Still Life), worth $1.1 million. And she didn't pay a thing for it. Ms. Borgogno's son bought two raffle tickets for a chance to win the painting and gave one ticket to his mother. She won.
The "1 Picasso For 100 Euros" raffle was organized to raise money to help bring water to villages in Madagascar and Cameroon. Over 51,000 people from around the world bought raffle tickets for €100 ($109) each, meaning the event raised over $5.5 million (€5 million).
😕
This image has not been loaded because of your cookie choices. To view the content, you can accept 'Non-necessary' cookies.
The painting which was offered as a prize was created by Pablo Picasso in 1921. Picasso was one of the most famous artists in modern history. The work belonged to art collector David Nahmad, who was paid about $975,000 for the painting. Mr. Nahmad believes the work is actually worth over $2 million.
Ms. Borgogno is still getting used to the idea of actually having a Picasso in her house, but she is thrilled about her luck. "I have never won anything before," she said.