Verkhoyansk, Siberia —(Map)
Dry conditions and a record-setting heat wave in the Arctic have led to huge wildfires across the region. The wildfires are releasing massive amounts of pollution, making further warming and more fires likely.
Temperatures around the world have been rising due to climate change, but the Arctic is being affected more than most places. Scientists say that the Arctic is warming up two and a half times as fast as any other place on Earth.
The Arctic Circle is the most northern part of the Earth, where it gets much colder than most other places. The winters are long and very cold, with the record for the lowest temperature being -90º Fahrenheit (F) (-67.8º Celsius (C)).
It's usually so cold that when evergreen trees drop their needles, they quickly freeze instead of breaking down. These needles and other leaves create layers of frozen dirt and ice called permafrost.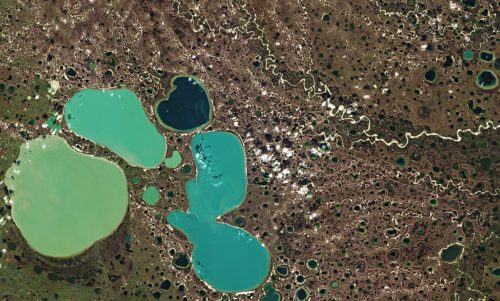 As the name suggests, permafrost usually doesn't melt. But that's not always true anymore. In recent years, the Arctic has been heating up so much that the permafrost has been melting. A heat wave in June of this year broke the Arctic temperature records that were set last year and the year before.
On June 20, the Russian town of Verkhoyansk in Siberia reported its hottest temperature ever – 100.4º F (38º C). The temperature still needs to be double-checked, but it's likely that Verkhoyansk now has the record for both the coldest and hottest temperatures above the Arctic Circle.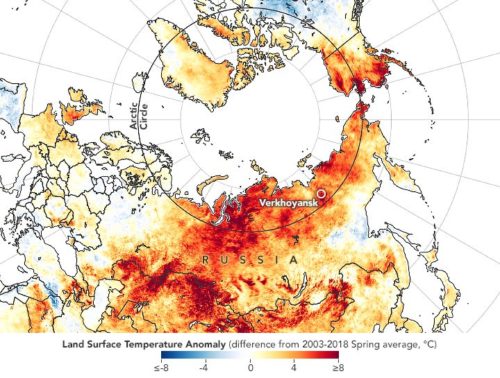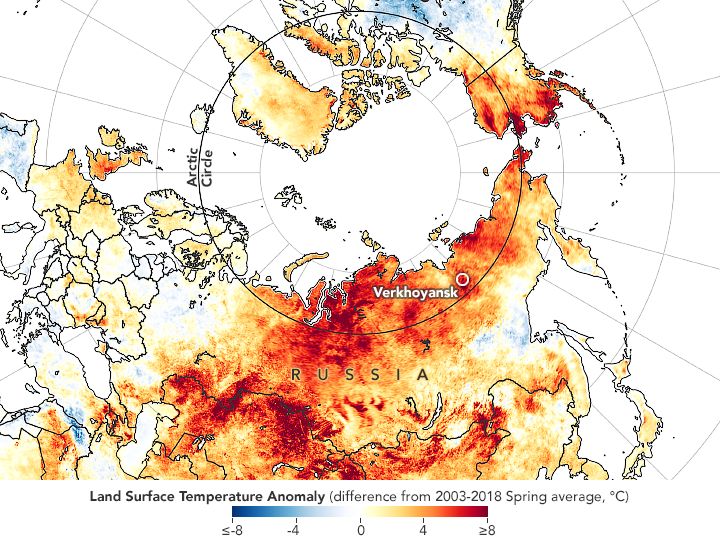 The Arctic heat wave is causing serious problems. Carbon dioxide is a dangerous gas that is one of the biggest causes of global heating. The frozen permafrost kept massive amounts of carbon in the ground, where it was harmless.
But as the permafrost melts, it's releasing that carbon dioxide back into the atmosphere, heating the planet even more.
As the Arctic heats up and dries out, it's also experiencing bigger wildfires. Arctic wildfires aren't uncommon during the summer months, but the extreme temperatures are making them much worse than usual. In April, the wildfires were ten times bigger than they were last year during the same month.
In June, Arctic wildfires released more polluting gases than in any other month in the last 18 years. The smoke from wildfires in Siberia has now reached the west coast of the US. At times, the cloud of smoke has been 1,000 miles (1,600 kilometers) long.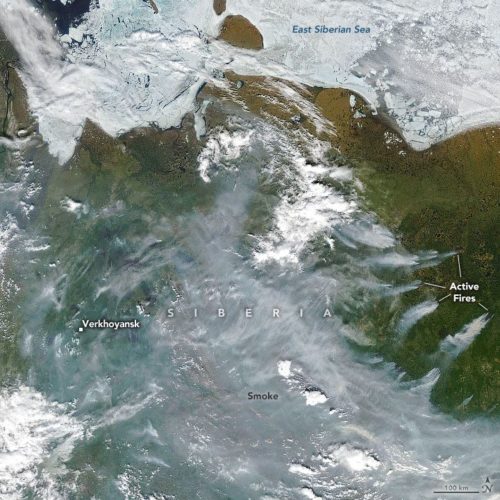 The melting permafrost and increase in wildfires are worrying scientists. Many of these changes were expected, but not for another 70 years. The hotter temperatures won't just affect the people, animals, and plants of the Arctic – they'll affect weather patterns around the world.
Merritt Turetsky, a scientist who studies the Arctic, suggests that the Arctic heat waves are a strong sign our planet is sick. "The Arctic is on fire," she says. "It has a fever right now, and so it's a good warning sign that we need to stop, take note and figure out what's going on."