Park Puts Potty-Mouth Parrots on Pause
The Lincolnshire Wildlife Park in England recently removed five of its African grey parrots from public view – not because they were sick, but because they swore so much.
The park has over 200 parrots, and often takes birds from owners who can no longer care for them. When new birds arrive, they're quarantined – separated from other birds to make sure they're free of diseases.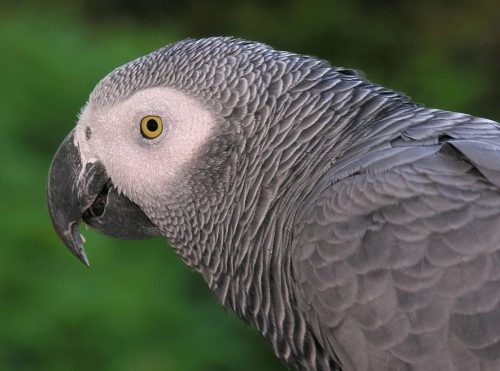 In August, the park got 20 new parrots. Five of the owners warned the park that their African grey parrots sometimes used bad language.
African grey parrots are smart, and good at copying. What the park didn't expect was that the parrots would teach each other to swear even more.
When the birds were released into the park, they began swearing at the park's visitors. Many visitors were amused, laughing and swearing back at the birds, which only made the problem worse.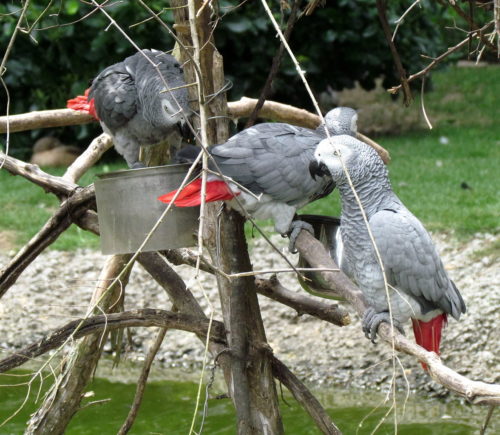 Though no one complained, the park removed the parrots from public view to avoid offending people. After a short break, the park has now brought the parrots back out – but far away from each other, so they don't start swearing again.
David Attenborough Sets Record for 1 Million Instagram Followers
For decades, Sir David Attenborough has created countless TV shows about nature. At 94, he's still a strong voice for animals and the environment. His recent works have highlighted human created problems such as plastic pollution and the climate crisis.
On September 24, Mr. Attenborough joined the social media site Instagram. Instagram allows users to show their interest by "following " each other.
Just 4 hours and 44 minutes after Mr. Attenborough joined Instagram, over 1 million people had followed him. Mr. Attenborough set a Guinness World Record by being the fastest person to reach 1 million followers. That record was previously held by actress Jennifer Aniston.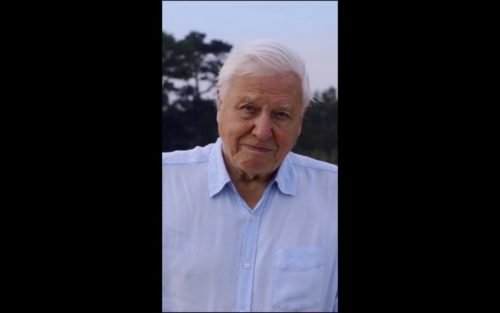 Mr. Attenborough's first post was a short video. He says he has joined Instagram to try to reach more people about ways we can tackle the climate crisis. Clearly lots of people are very interested in what Mr. Attenborough has to say.
Marathon Tennis Match Lasts Over Six Hours
Last week, Lorenzo Giustino played against Corentin Moutet in the French Open tennis tournament. The match was stopped after about two hours on Sunday because of rain. When it continued on Monday, the match didn't finish until the two men had been playing for a total of 6 hours and 5 minutes.
A tennis match has several sets. To win a set, a player must win six games and, usually, two more games than the other player. In many tournaments, if the final set is tied 6-6, there's a "tie-breaker", where the players take turns serving, trying to win a certain number of points.
In the French Open, there's no tie-breaker. Players keep playing until one player has won two more games than the other.
When it was stopped on Sunday, the match between Giustino and Moutet was tied 1-1. On Monday, each player won another set. The players then played 34 games in the fifth and final set. Giustino finally won that set 18-16.
The final score of the match was 0-6, 7-6, 7-6, 2-6, 18-16.
---
Did You Know…?
The crazy part of the story above is that the Giustino/Moutet match didn't set a new record.
The longest tennis match ever was played between John Isner and Nicolas Mahut in 2010 at Wimbledon. Isner finally won the match, which took 11 hours and 5 minutes and was spread over three days. The final score was 6–4, 3–6, 6–7, 7–6, 70–68.
In 2018, Isner also took part in the fourth longest tennis game in history – a 6 hour and 36 minute match against Kevin Anderson. This time, Isner lost. After that, Wimbledon began using tie-breakers.