On Tuesday, a NASA spacecraft touched down on an asteroid for a few seconds to collect samples that will be brought back to Earth. The operation will help scientists learn more about conditions when the solar system was first formed.
OSIRIS-REx* is a spacecraft built by NASA just for studying an asteroid. Asteroids are large rock-like chunks of material that never quite formed into a planet. Most of them are found in the asteroid belt, between Mars and Jupiter.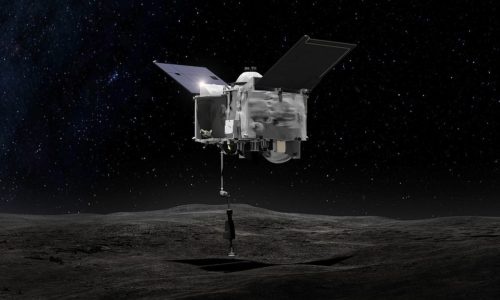 OSIRIS-REx was launched in 2016, and spent two years traveling through space to reach an asteroid named Bennu. Bennu is over 200 million miles (320 million kilometers) away from Earth.
Scientists believe that studying asteroids like Bennu will tell them what things were like when the solar system began to form about 4.5 billion years ago. Scientists believe that the materials that make up asteroids may have led to life on Earth.
NASA also thinks that the materials the asteroids are made of may be useful in future space exploration.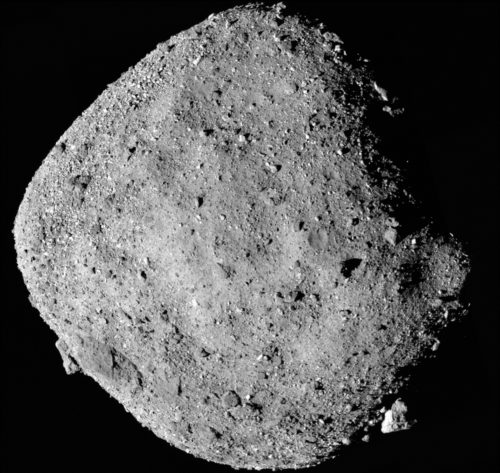 In December 2018, OSIRIS-REx reached Bennu and began following it. For the last two years, OSIRIS-REx has been studying the asteroid, and looking for the best places to land.
NASA was surprised to discover that Bennu was covered with large boulders, making it hard to find clear landing spots. The landing spot that was finally chosen is about the size of a small parking lot.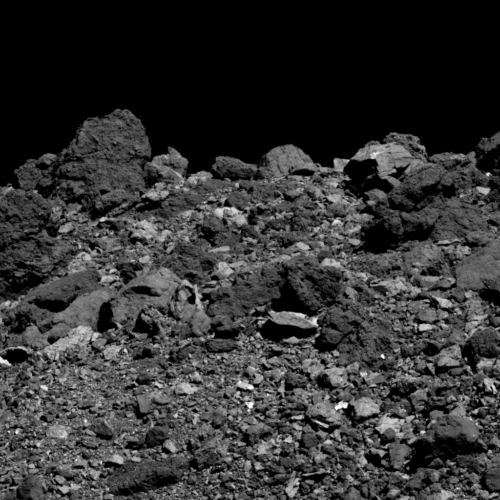 On Tuesday, OSIRIS-REx carefully lowered itself onto the asteroid, avoiding large and dangerous boulders along the way.
It hit the surface of the asteroid, blowing out a burst of nitrogen gas in order to stir up the rocks and dust. After waiting five seconds to collect the floating material, the spacecraft quickly took off again.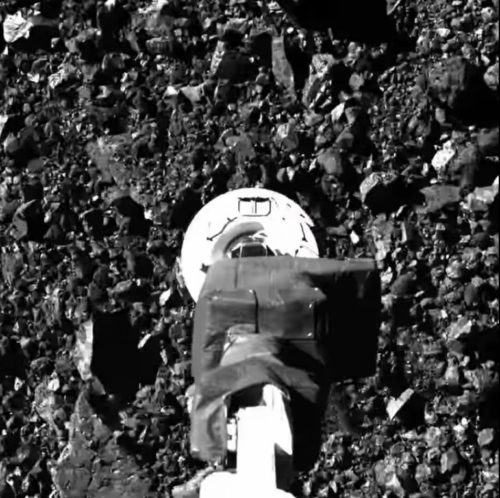 NASA still doesn't know how much material was collected. To find out, the spacecraft will have to spin around, so its sensors can detect how much material it has on board.
The goal of the OSIRIS-REx mission is to collect at least 60 grams (2.1 ounces) of material from the asteroid to bring back to Earth. That may not sound like much, but it will be far more than has ever been collected from an asteroid before.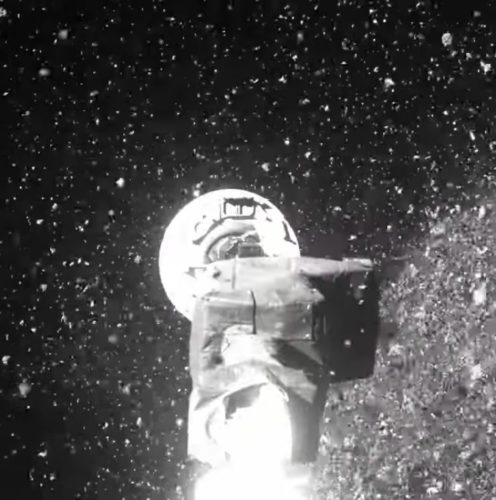 If OSIRIS-REx didn't collect enough material during this touchdown, NASA can try up to two more times. In total, the spacecraft can collect up to 2 kilograms (4.4 pounds) of material.
In March of next year, OSIRIS-REx will leave the asteroid and begin returning home. If all goes well, a special capsule from OSIRIS-REx will return to Earth in 2023, and scientists will spend the next few years studying the results of OSIRIS-REx's hard work.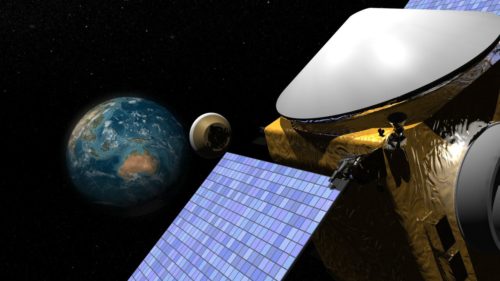 NASA expects to confirm how much material OSIRIS-REx collected from Bennu by Monday. For now, they're celebrating that the most difficult part of the mission went well.
"Everything went just exactly perfect," said Dante Lauretta, the project's leader.
* OSIRIS-REx stands for Origins, Spectral Interpretation, Resource Identification, Security-Regolith Explorer.
---
Update: The OSIRIS-REx actually collected so much material that at first it had a problem: rocks were keeping a flap from closing, and bits of rock and dust that had been collected were spilling out.
Judging from pictures, NASA was sure that it had collected more than enough material. The material has now been stored and the OSIRIS-REx is ready to return to Earth.
---
Did You Know…?
Japan has sent spacecraft to study asteroids twice before. Its first Hayabusa mission returned with a tiny amount of material from an asteroid. Last year, its
Hayabusa2 mission
collected material
from both the surface and inside an asteroid. The Hayabusa2 is expected to return to Earth in December.