On Monday, US President Donald Trump's government finally made the first official steps toward accepting President-elect Joe Biden as the next US president. The move will provide resources like money and information to make the change of presidents smoother.
Taking control of a large country like the US is a huge task. A new president must make many decisions before taking office. Normally, the time between the election and January is spent on the transition – all the details, decisions, and changes that must be made for the new president to take over smoothly.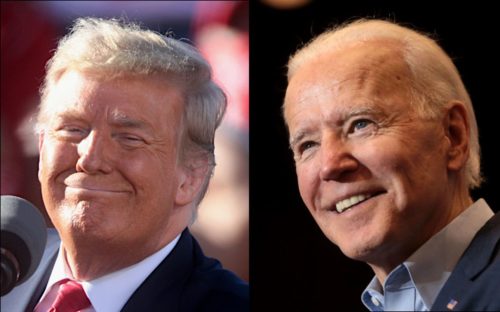 But Mr. Trump's government has blocked many of the supports that a president-elect is usually given. The government hasn't released money for the transition. More importantly, Mr. Trump has refused to allow Mr. Biden to get detailed reports on important problems facing the country.
The person who decides when the transition can begin is the leader of the GSA (General Services Administration). The GSA's current leader, Emily Murphy, was chosen for the job by Mr. Trump. Until Monday, she refused to allow the transition to begin.
Though Mr. Biden won the November 3 election for US president, Mr. Trump has continued to fight to try to change the election results. At first many Republicans supported Mr. Trump. But as time has gone on, more and more Republicans have begun telling Mr. Trump to stop blocking Mr. Biden.
Many people are concerned that the delay, and Mr. Trump's attempts to change the election result, are making America's system of government weaker, and making America lose respect around the world.
Though Mr. Trump still won't admit that he lost, he has agreed to let the transition begin.
This will provide Mr. Biden and his team offices to work in and over $6 million to pay for workers and other costs. It also means that Mr. Biden's team can meet with members of Mr. Trump's government to discuss important problems facing the country.
Even before the transition became official, Mr. Biden began building the team of leaders to take on important jobs in his government. On Tuesday, he announced several of his choices for Cabinet positions.
So far, the people Mr. Biden has chosen for his Cabinet have many years of experience in the government. This is a change from Mr. Trump's choices, who were largely business leaders or people who supported Mr. Trump.
When he was running for president, Mr. Biden had said that his Cabinet would "look like America". His choices suggest that he is working to keep this promise.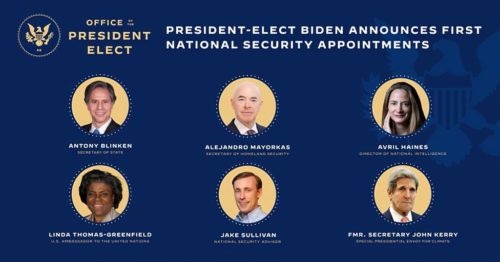 Mr. Biden chose several women to lead areas of the government that have always been led by men before. He has also chosen the first immigrant to take a Cabinet-level position. Many of these positions will need to be approved by the US Senate.
Mr. Biden also announced that he's creating a new position called the "Envoy for Climate" to take on the climate crisis. The position will be filled by John Kerry, who served as Secretary of State under President Barack Obama.