Absard, Iran —(Map)
Iran's top nuclear scientist has been shot and killed. Israel is believed to be behind the attack. The killing has quickly raised tensions, just as US President-elect Joe Biden was working to lower them.
Mohsen Fakhrizadeh, the top scientist behind Iran's nuclear program, died last Friday at age 59 after his car was attacked by gunmen. For the last 20 years Mr. Fakhrizadeh led Iran's nuclear research program.
Nuclear weapons are some of the most deadly and dangerous weapons ever created. Only around nine countries have nuclear weapons. Because they're so dangerous, there's an international effort to keep these kinds of weapons from spreading.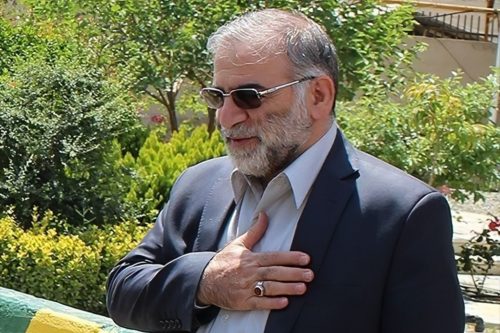 Some countries, like Iran and North Korea, have worked hard to develop nuclear missiles. They hope the weapons will give them more power and make other countries less likely to attack them.
In 2015, Iran made a special deal with China, France, Germany, Russia, the United Kingdom, and the United States. Iran agreed to heavily cut back its nuclear activities and limit them for 15 years. Iran mainly followed the rules of this agreement.
In 2018, US President Donald Trump said the US would no longer follow the agreement. He also put heavy sanctions on Iran. As a result, Iran said it didn't have to follow the agreement any more either.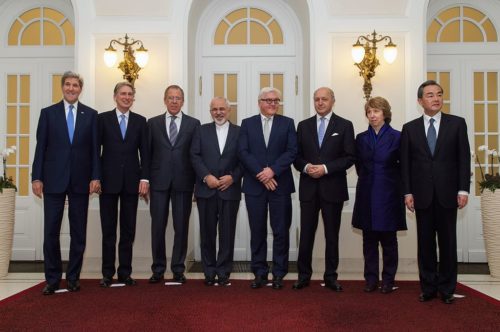 The situation between Iran and the US remained tense. That got worse in January after Mr. Trump ordered a drone attack which killed Iran's top general.
After Mr. Biden won November's election, he said he planned for the US to rejoin the Iran deal, hoping to calm things down and keep Iran from developing nuclear weapons.
Iran still says its nuclear program is peaceful, and will only supply energy, not weapons. Nuclear energy is created by splitting atoms – the same science behind nuclear weapons.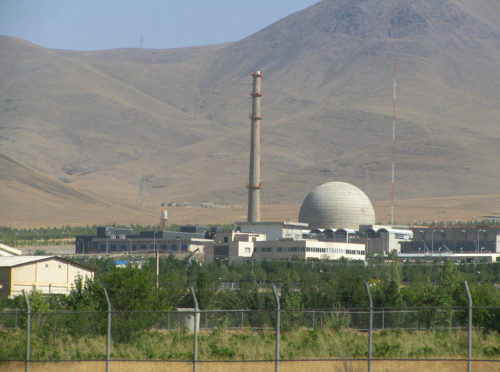 Many people, including some in the US and Israel, believe Iran is still working to develop nuclear weapons. These people don't like the 2015 agreement because it removes all nuclear limits on Iran after 2030.
Israel – the country that would be most threatened if Iran developed nuclear weapons – dislikes the 2015 deal. Prime Minister Benjamin Netanyahu said, "There must be no return to the previous nuclear agreement."
Iran says the killing of Mr. Fakhrizadeh won't stop its nuclear program. The country called the killing "a terrorist act". President Hassan Rouhani says, "We will respond to the assassination [murder] of Martyr Fakhrizadeh in a proper time."
If Iran strikes back strongly, it could make it much harder for Mr. Biden to rejoin the 2015 agreement. Some people think this was the reason for the attack. They believe the target wasn't really Iran's current nuclear program, but preventing the return of the 2015 deal.
It's not clear that Iran would agree to the deal again, even if Mr. Biden's government was interested. Many people in Iran are now calling for war with the US.
People in both countries are worried that the tense situation could get worse while Mr. Trump is still in office, leaving Mr. Biden to deal with the results.