Baghdad, Iraq —(Map)
On Friday, an attack ordered by US President Donald Trump killed Iran's top general, Qassem Soleimani. The killing greatly raises tensions between the US and Iran at a time when tensions are already very high.
A US drone fired a missile into a group of cars near Baghdad Airport in Iraq. Though the attack came in Iraq, the target was the 62-year-old general from Iran. In all, five people were killed.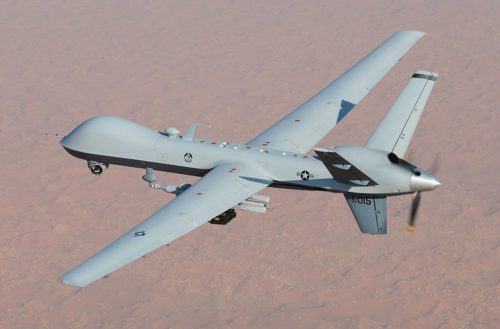 Mr. Trump says his decision to kill General Soleimani was meant to "stop a war", but many people worry the move could start one. Iran's leader Ayatollah Ali Khamenei says Iran will take "severe revenge" for the killing.
General Soleimani led Iran's Quds Force, which is responsible for army action outside of Iran. But he was also in charge of almost all of Iran's major war efforts for the last 20 years. The US says General Soleimani is responsible for killing hundreds of Americans, and was planning to kill more.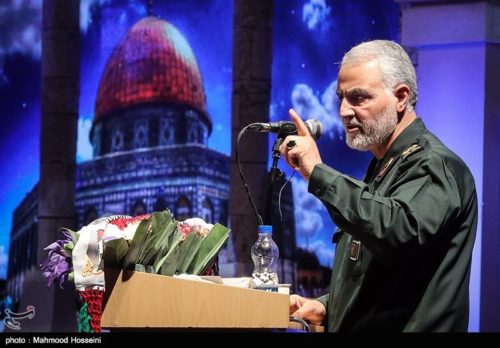 The US has long played a large part in the Middle East, working to make sure that the oil supplies the US depends on are secure. The US has been the leader of two wars in Iraq, which is next to Iran. Since the last war, the US has worked to "rebuild" Iraq, but the area is very unstable.
Though some Iraqis support the US, many others support Iran. Recent events in Iraq have raised tensions on all sides. Now Iraq's Parliament has voted for US soldiers to leave Iraq.
Timeline of Recent Events

| Date | Event |
| --- | --- |
| December 27 | Rocket attack on Iraq base kills one American, wounds others |
| December 29 | US strikes kill 25 Iraqi fighters backed by Iran |
| December 31 | Iran-backed protesters break into US embassy in Iraq |
| January 3 | US strike in Iraq kills Iran's top general |
There have been problems between the US and Iran since religious leaders took control of Iran in 1979. That year, the US embassy in Iran was taken over by Iranians and 52 US citizens were held for 444 days. Since then, the two countries haven't gotten along at all.
In 2018, Mr. Trump removed the US from an international agreement that was stopping Iran from working on nuclear weapons. Mr. Trump also put heavy sanctions on Iran, making life hard for Iran's people.
Now, because of the US drone strike, Iran says it won't accept any limits on its nuclear program.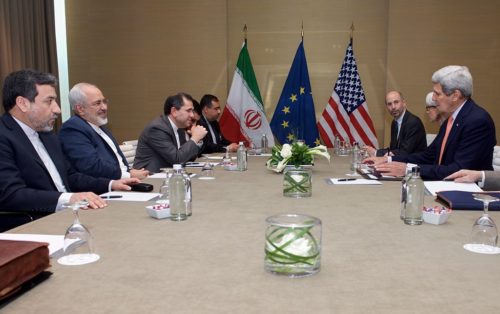 Iran's government has announced three days of mourning for General Soleimani, and tens of thousands of people have come out to protest against the US actions.
The US, and countries that have supported it, expect Iran to strike back in some way. Experts think that may not happen until after the mourning period is over.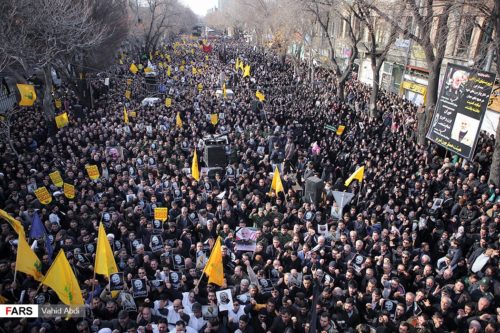 If Iran does strike back, Mr. Trump has threatened to hit several areas in Iran that are important to Iranians. Some critics have pointed out that this would be a "war crime" under international law.
In fact, experts disagree about whether the killing of General Soleimani itself was legal.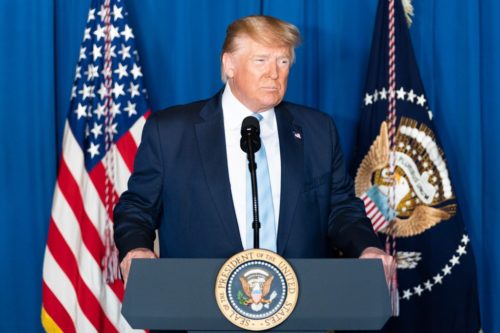 In the US, Mr. Trump's actions have had a mixed reaction. Most politicians in Mr. Trump's Republican party have supported the move.
Democrats have called the move risky and criticized Mr. Trump for not talking with Congress before attacking. The US constitution gives Congress the power to declare war.
Over the weekend, protesters gathered in around 80 cities across the US, urging Mr. Trump not to start a war with Iran.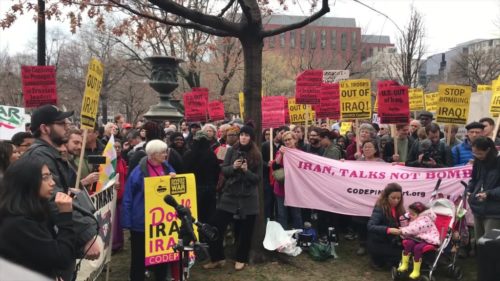 😕
This map has not been loaded because of your cookie choices. To view the content, you can accept 'Non-necessary' cookies.