Israel May Have a New Government
Eight political parties have agreed to form a coalition government in Israel. The parties have very different views in many areas, but they agree on one thing: they want to remove Prime Minister Benjamin Netanyahu.
In spite of strong opposition, Mr. Netanyahu has managed to remain in power for 12 years. He's currently on trial for corruption.
The new coalition is led by Yair Lapid and Naftali Bennett, leaders of two parties with very different positions. Mr. Bennett will serve as prime minister for the first two years, then Mr. Lapid will take over.
For the first time ever, the government will include a political party representing Arabs. About 20% of Israel's citizens are Arabs. Though this may bring some attention to Arabs in Israel, it's not expected to change relations with Palestinians.
The coalition members have agreed to avoid decisions in areas where there are strong disagreements. It's hard to think of areas where the coalition might be able to work well together.
Israel has had four elections in the last two years. Each time, either no government was formed, or the coalition fell apart.
It could take nearly two weeks to approve the new government. Many people don't expect the new coalition to last long. Losing one or two lawmakers would be enough to break it up. Mr. Netanyahu and his supporters are working hard to make that happen.
Naomi Osaka Drops Out of French Open
Tennis star Naomi Osaka dropped out of the French Open tennis tournament on Monday. The French Open is one of the most important tennis contests, and Ms. Osaka is one of the world's top players.
Normally, the athletes are required to talk with reporters after their matches, whether they win or lose. But Ms. Osaka announced last week that she wouldn't be talking with reporters.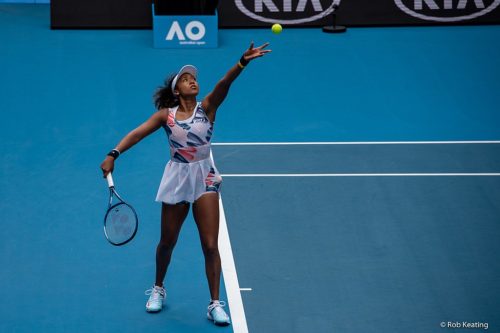 The organizers of the French Open fined Ms. Osaka $15,000 for breaking her agreement. Many people questioned whether it was fair for Ms. Osaka to skip something that other athletes were required to do.
When Ms. Osaka pulled out of the contest, she explained that she suffered from depression – a serious, long-term sadness. She said the sessions with reporters were extremely stressful. In order to take care of herself, she wanted to avoid them.
Many athletes have come out in support of Ms. Osaka. The event has started an important discussion about the mental health of athletes and whether they should be required to talk to reporters.
Boris Johnson Gets Married in Secret Wedding
Last Saturday, British Prime Minister Boris Johnson got married to Carrie Symonds in a secret ceremony. The couple were married at Westminster Cathedral with only about 30 people watching.
Mr. Johnson and Ms. Symonds had announced that they were engaged in February of last year. Their first child was born in April, 2020.
The marriage came as a big surprise, and wasn't confirmed by the prime minister's office until Sunday. Many people expected the wedding to happen next year. Recently, there were reports that the couple had sent out invitations for a July, 2022 wedding.
The last time a British prime minister was married while in office was 1822.

---
Did You Know…?
Israel is having trouble forming a government, but lawmakers have at least agreed on a new president. In Israel, the job of president isn't nearly as powerful as prime minister. Isaac Herzog, whose father also served as president, will take over the job in July.