Kunming, China —(Map)
People representing over 100 countries met virtually in Kunming, China last week to discuss how to protect all the different kinds of living things on our planet – Earth's "biodiversity". Many scientists say biodiversity loss is as big a problem as the climate crisis.
Biodiversity
The word biodiversity comes from "bio", meaning life, and "diverse", which means different. Over millions of years, life has changed on Earth to take on many, many different forms – from tiny forms of life like bacteria, to huge ones like trees or whales.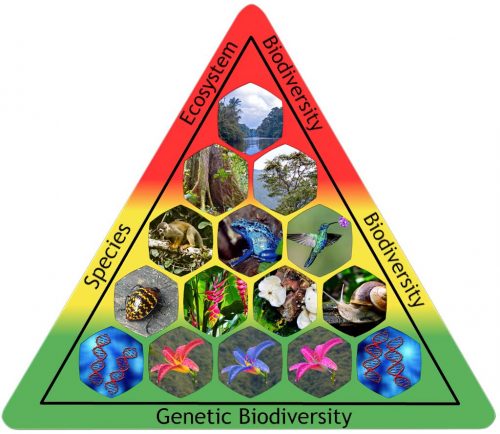 There are more different species – types of plants and animals – than we're even aware of. New ones are being discovered all the time.
Sadly, species are disappearing all the time, too. That's a problem because the web of life on Earth is connected in many complicated ways. When one species dies out, it can cause unexpected problems for many other species.
And it's not just a few species that are disappearing. One recent study suggested that around a million species are in danger of extinction.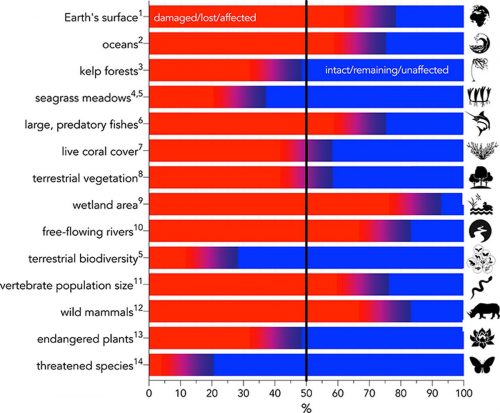 Like the climate crisis, the world's loss of biodiversity is caused mainly by humans. Climate change is playing a part. But one of the biggest ways humans are causing biodiversity loss is by taking over wild areas and using them for things like farming, mining, or cutting down trees for wood.
Humans are also threatening biodiversity in the oceans, by fishing too much, and by polluting the seas with plastic, oil, and other chemicals.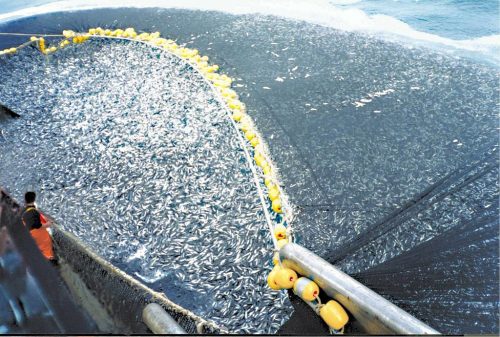 In 1992, the world's countries began signing an agreement called the Convention on Biological Diversity (CBD). The agreement aims to protect the world's biodiversity, make sure it is used sustainably, and shared fairly.
Because of the coronavirus, the 2020 CBD meeting (also known as COP15) was delayed, and is being held in two parts. Last week's meeting was a virtual meeting to discuss plans and goals for protecting biodiversity through the year 2030. The meeting led to a plan called the "Kunming Declaration". An in-person meeting will be held in Kunming next May to officially agree to the plan.
😕
This image has not been loaded because of your cookie choices. To view the content, you can accept 'Non-necessary' cookies.
One of the big goals announced in Kunming is to protect 30% of the world's lands and oceans by 2030. Another is to cut dangerous chemical pollution from farming, as well as other pollution.
The plan also includes asking governments to cut up to $500 billion of their support for activities that hurt biodiversity, like some methods of farming, and producing fossil fuels.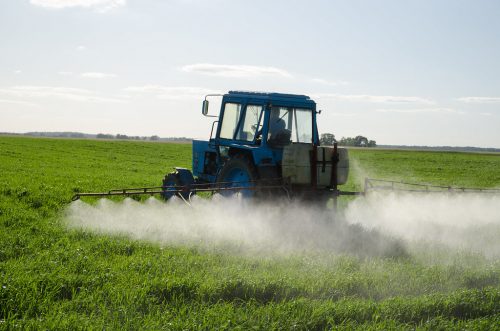 China is leading the Kunming CBD meetings. Since China has a mixed record on protecting the environment, many people are curious to see how China encourages other countries to protect biodiversity.
Chinese leader Xi Jinping spoke to the meeting by video. He announced a plan to expand China's national parks, and offered $232 million to help developing nations stop biodiversity loss.
Some groups that work to protect the environment think the Kunming Declaration is a good start. Others think it's not strong enough.
😕
This image has not been loaded because of your cookie choices. To view the content, you can accept 'Non-necessary' cookies.
CBD organizers hope the world's countries are really ready to work on biodiversity problems this time. In 2010, over 100 countries agreed to a 20-part plan to protect biodiversity by 2020. But by 2020, none of the plan's 20 goals had been reached.
It's a lot like tackling the climate crisis. Solving the world's biodiversity crisis doesn't depend on what countries say they will do. It depends on what they actually do.
---
Did You Know…?
The CBD treaty has been signed by every country in the United Nations, except the United States.
😕
This map has not been loaded because of your cookie choices. To view the content, you can accept 'Non-necessary' cookies.