Yangon, Myanmar —(Map)
Yesterday marked one year from the day that Myanmar's military took control of the country in a coup. In spite of threats from the military, many people in Myanmar protested yesterday by holding a "silent strike", leaving shops and businesses closed, and streets empty.
Myanmar's military took control of the country on February 1 last year. Coup leaders arrested the country's elected leaders. Many people think the military was scared that the popularity of the country's elected leader, Aung San Suu Kyi, would weaken their power.
The coup led to a huge protest movement, which has continued in many different ways since last February. On Tuesday, a few people got together in the early morning and protested the coup in the country's two largest cities, Yangon and Mandalay.
But protesting has become very dangerous. The military has cracked down hard on people involved in protests. Since the military took over, nearly 12,000 people have been arrested, and over 1,500 people have been killed.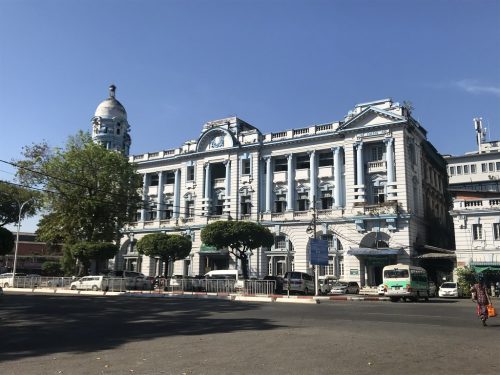 So protesters felt they needed a way to show how unhappy they are about the coup without attracting the military's attention. That's how they decided to hold a "silent strike".
Usually in a strike, people don't go to work. Instead, they hold signs and protest. For the silent strike, huge numbers of people across Myanmar simply stayed home. That left the usually busy streets in large cities almost empty. Many stores and businesses were closed. Markets that are usually crowded had almost no customers.
The military had threatened to punish people who took part in the protest. Over 50 people were arrested last week for announcing that their businesses would be closed on Tuesday. To avoid getting punished, some people opened the doors to their businesses, and then left.
Outside countries also tried to put more international pressure on the military. The United States, the United Kingdom, and Canada announced new sanctions on Myanmar's military this week.