Last Wednesday, NASA astronaut Jessica Watkins made history as she blasted off on a SpaceX rocket. Dr. Watkins is now the first Black woman to serve on a long-term mission to the International Space Station (ISS).
Dr. Watkins lifted off on Wednesday as part of the Crew-4 mission – the fourth group of astronauts taken to the ISS by SpaceX. NASA astronauts Kjell Lindgren and Robert Hines also made the flight, along with Samantha Cristoforetti of the European Space Agency. The crew made the flight in SpaceX's new Crew Dragon spacecraft, named "Freedom".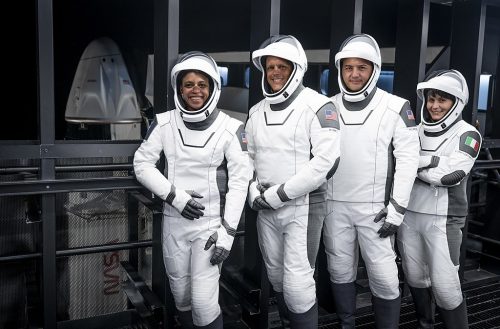 The crew is expected to remain on the ISS for six months. By being a part of that, Dr. Watkins actually set two "firsts". She's the first Black woman to go on a long term space mission. She's also the first Black female to serve as a member of the ISS crew.
While on the ISS, Dr. Watkins is expected to work on several experiments. Some of them will have to do with plants, but others will involve tests on human beings, including herself. Like all astronauts on the ISS, Dr. Watkins will also help take care of the space station.
Dr. Watkins, who's 33, is trained as a geologist, and got a Ph.D. in geology from UCLA.* She says other astronauts think of her as a "rock nerd".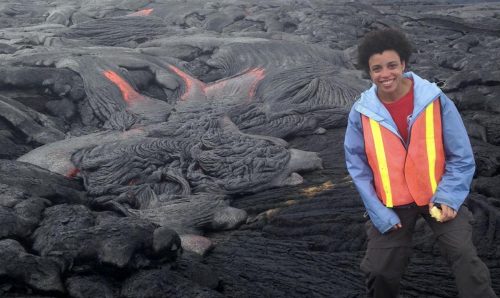 Dr. Watkins was part of the planning team for NASA's Curiosity rover, as well as other Mars missions. Her knowledge as a geologist was helpful in deciding what paths the rover should take.
In 2017, Dr. Watkins began a two-year program to become a NASA astronaut. As part of that work, she took part in an underwater training mission called NEEMO. Dr. Watkins was a member of the first-ever all-female NEEMO crew, led by Ms. Cristoforetti (who's also on the current mission with Dr. Watkins).
Together, they lived in an underwater lab for nearly two weeks. Doing work tasks underwater helps prepare astronauts for working outside the ISS in space.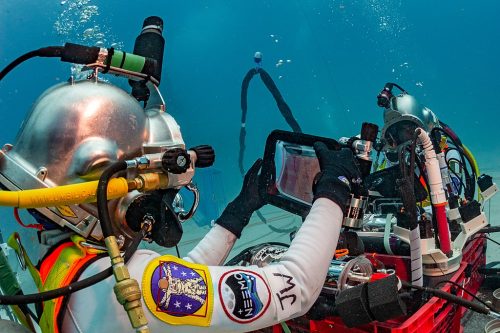 In 2020, NASA astronaut Victor Glover became the first Black astronaut to work on the ISS as part of a long-term crew. Now Dr. Watkins is the second.
But Dr. Watkins isn't the first Black female astronaut in space. That history was made by Dr. Mae Jemison in 1992. Since then, other Black women, including Stephanie Wilson and Joan Higginbotham, have also visited space. Last year, Sian Proctor became the first Black woman to pilot a spacecraft.
NASA has chosen both Dr. Watkins and Mr. Glover to be part of its Artemis program, which aims to send humans to the Moon in the next few years. Dr. Watkins is looking forward to using her skills as a geologist on the Moon.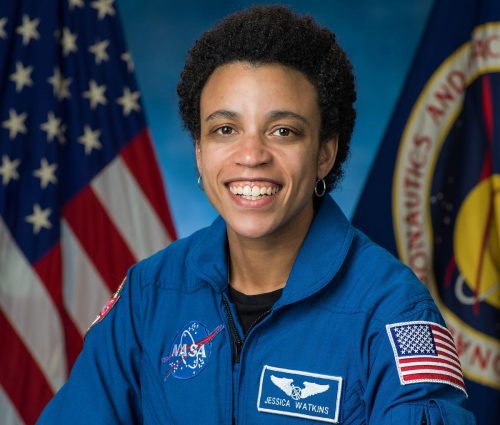 Astronaut Sally Ride was one of the people who inspired Dr. Watkins to be an astronaut. Now, Dr. Watkins is inspiring others. She says she hopes her work will allow children of color, and "particularly young girls of color, to be able to see an example of ways that they can participate and succeed."
* People who have a Ph.D. degree from a university are often called "Dr.". That doesn't mean they are a medical doctor.