Mount Everest —(Map)
Last Saturday a mountain climber from Nepal set a new world record for climbing Mount Everest the most times. Kami Rita, who's 52, has now climbed Mount Everest 26 times.
Mount Everest is the world's highest mountain. The summit of the mountain is about 29,000 feet (8,800 meters) high. Many people try to climb it, but it's very challenging.
The mountain is so high that the air is thin. This makes it hard to breathe and remain active. The ice and snow on the mountain, along with cold temperatures and strong winds, make the climb difficult and dangerous. Over 300 people have died trying to climb Mount Everest.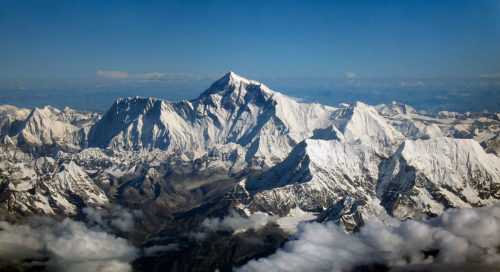 The first people to reach the top of Mount Everest were Edmund Hillary of New Zealand and Tenzing Norgay of Nepal. They reached the summit in 1953. Since then, Mount Everest has been climbed 10,657 times. Most foreign climbers have followed the pattern of counting on the help of climbing guides from Nepal.
Many of the most talented guides, like Kami Rita and Tenzing Norgay, are from a group of people called Sherpas. The Sherpas live in the Himalayan mountains. They have the knowledge and the skills needed to help foreign climbers become successful in their efforts.
Kami Rita set the new record on May 7, leading a group of 10 Sherpa climbers. The team reached the summit by 7 o'clock in the evening, and returned safely to their camp at the base of the mountain.
Kami Rita comes from a mountain climbing family. His father was one of the first Sherpas to help foreign climbers go up Mount Everest in the 1950s. Kami Rita's brother has climbed Mount Everest 17 times. When he was 12 years old, Kami Rita began helping carry loads to a camp at the base of Mount Everest.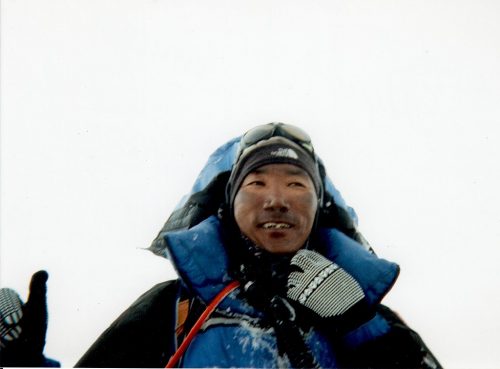 Kami Rita has been climbing mountains for over 35 years. He climbed Mount Everest for the first time in 1994. Since then, he has climbed the mountain almost every year. In each of the last four climbs he has made, he has set a new world record – by breaking his old record.
In 2019, Kami Rita broke his own record twice in less than a week. He climbed Mount Everest for the 23rd time on May 15. Just six days later, he climbed it for the 24th time. May is considered the best time for climbing Everest, since that's when the weather is the best.
Though Kami Rita is an expert on Mount Everest, he's also climbed many other high mountains in the Himalayas. He holds the world record for climbing the most mountains taller than 8,000 meters (26,247 feet, or about five miles high). In all, he's climbed 38 mountains taller than 8,000 meters.
It's not clear how long Kami Rita will continue to set climbing records. He has said that he could probably continue to climb until he's sixty. He once said he would retire after climbing Mount Everest 25 times. Clearly, he changed his mind.
---
Did You Know…?
Kami Rita says he and his family became guides because they didn't have money or an education. But he doesn't want his own children to become climbing guides. He is happy that they can go to school and won't need to be exposed to the risks and dangers of mountain climbing.