Sri Lanka's Prime Minister Steps Down After Violent Protests
Following violent protests, Sri Lanka's prime minister, Mahinda Rajapaksa, has stepped down. Mr. Rajapaksa and his family have led the south Asian island nation for nearly 20 years. His brother, Gotabaya Rajapaksa, is still the country's president.
The Rajapaksas are accused of managing the country poorly. Because of their decisions, Sri Lanka can't repay the huge amounts of money that it owes.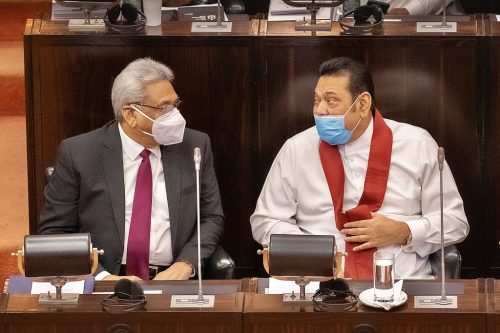 As a result, Sri Lanka can't afford to bring much-needed supplies to the island. There are shortages of food, medicine, fuel, and electricity. Prices have gone higher and higher. People have been protesting against the Rajapaksas since mid-March. Most of the protests have been peaceful.
But violence broke out Monday after supporters of the prime minister attacked the protesters. Nearly 200 people were injured, and at least seven people have died. The ex-prime minister was rescued Tuesday as thousands of protesters stormed his home. Several houses owned by supporters of the Rajapaksas were set on fire.
President Rajapaksa has declared a state of emergency and a nationwide curfew. He is still refusing to step down.
😕
This image has not been loaded because of your cookie choices. To view the content, you can accept 'Non-necessary' cookies.
Dictator's Son Is Elected President of the Philippines
Ferdinand "Bongbong" Marcos Jr. seems to have easily won the election for president in the Philippines. It will take days for a final count, but Mr. Marcos appears to have won roughly 55.8% of the vote. His closest opponent, Leni Robredo, took just 28%.
Mr. Marcos is the son of Ferdinand Marcos Sr., a brutal leader who controlled the Philippines from 1965 to 1986. Under the older Mr. Marcos, thousands of people were arrested, tortured, and killed.
Mr. Marcos Jr. made careful use of social media to show his father's time as president as a "golden age" for the Philippines. Mr. Marcos was helped by joining forces with Sara Duterte, the daughter of the current president, Rodrigo Duterte. Ms. Duterte was also easily elected.
😕
This image has not been loaded because of your cookie choices. To view the content, you can accept 'Non-necessary' cookies.
During the election, Mr. Marcos talked about "unity", but he didn't give many details about his plans. Because of his father's actions, many people are worried about what Mr. Marcos may do as president. Some people expect him to follow the example of the current president, Mr. Duterte.
Sinn Fein Wins Election in Northern Ireland
Sinn Féin has won the election for Parliament in Northern Ireland, taking 27 of the 90 seats in the Northern Ireland Assembly. That's a huge change, since the Democratic Unionist Party (DUP), which supports strong ties to the United Kingdom (UK), normally does much better in Northern Ireland's elections.
Northern Ireland
Ireland and Northern Ireland are both part of the same island. But Ireland is part of the European Union, and Northern Ireland is part of the UK. Sinn Fein, a political party once linked with a terrorist group, has a goal of having Northern Ireland leave the UK and become part of Ireland.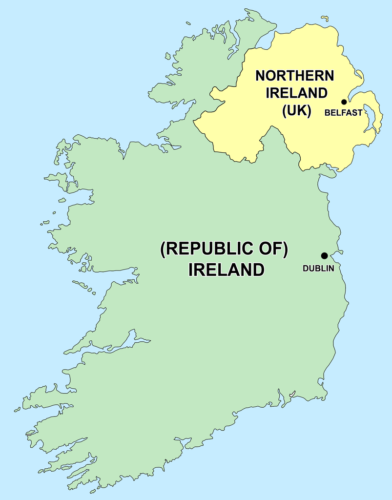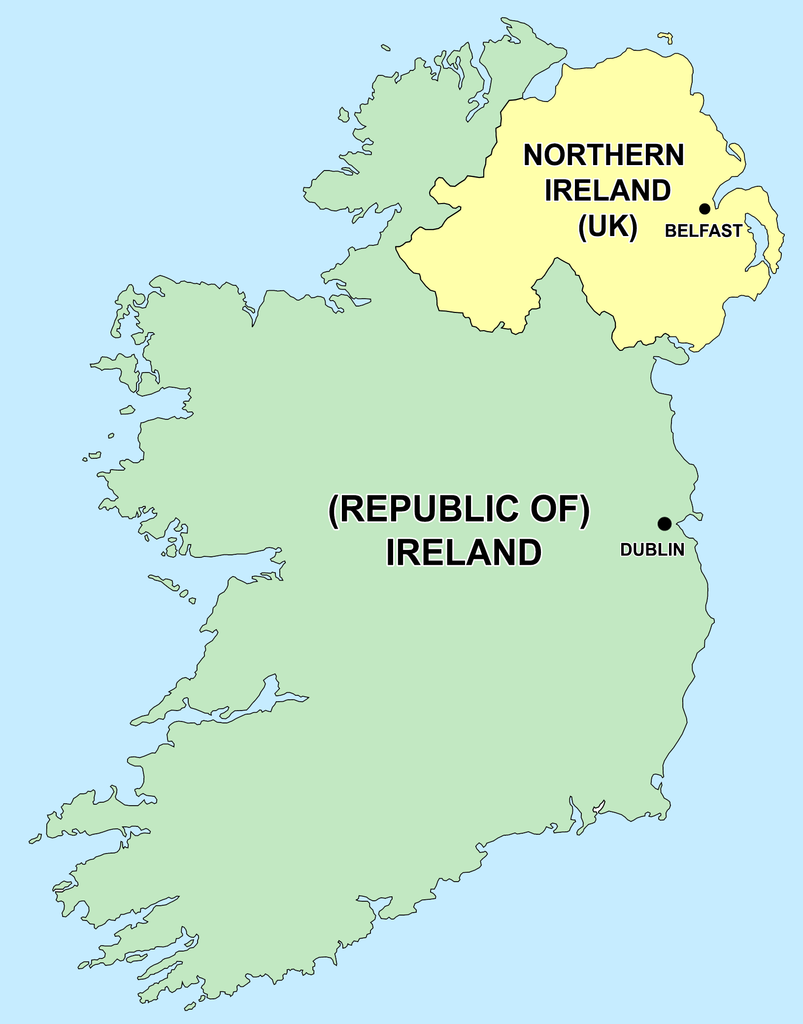 The surprising result is related to Brexit, the UK's decision to leave the European Union. Many people in Northern Ireland are extremely upset over the UK's final Brexit deal and the barriers it put in place between the UK and Northern Ireland.
Sinn Fein is expected to name Michelle O'Neill as Northern Ireland's first minister. But Ms. O'Neill may not be able to do much. Northern Ireland has special power-sharing rules. Under these rules, Sinn Fein can only form a government if someone from the DUP acts as deputy first minister.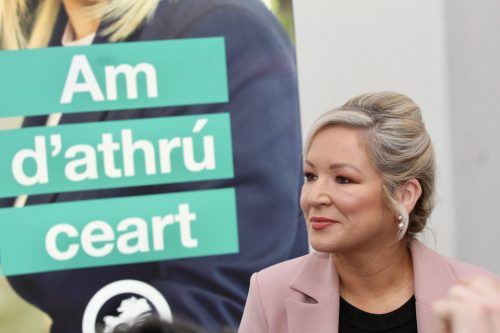 DUP leaders have said that they won't take part in a government until the Brexit rules for Northern Ireland are changed, and that's unlikely to happen.
(Front page image sources: Rajapaksa: Prime Minister's Office (GODL-India) [GODL-India],Marcos: patrickroque01 [CC BY-SA 4.0], O'Neill: Sinn Féin.)