If you've ever thought that dogs seem to know when people are stressed, you were right. Scientists in Ireland ran an experiment which showed that dogs can tell the difference between the smell of a person when they're relaxed and when they're stressed.
People have long known that dogs have a great sense of smell. Dogs have been used to track down missing people, and to detect drugs, bombs, and even diseases.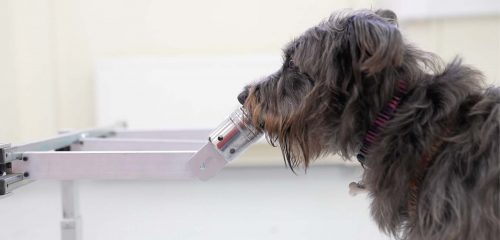 But scientists weren't sure whether stressed people had a special smell. And if they did, they weren't sure whether dogs could detect that smell. It turns out that the answer to both questions is "yes".
Researchers at Queen's University Belfast, led by scientist Clara Wilson, worked with four dogs. They taught the dogs to use a special smell-testing device with three openings. The scientists used treats and rewards to train the dogs to find and signal the correct opening.
Over time, the dogs were given harder and harder smelling jobs. The final goal was to see if they could smell stress in the breath and sweat of a person.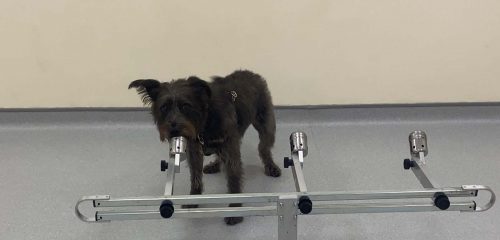 All day long, our bodies go through changes and produce different chemicals. These chemicals come out in our breath and sweat, slightly changing the way we smell. But it wasn't known if stress could cause changes that could be detected.
So the researchers collected breath and sweat samples from 36 different people. They got samples when the people were calm, and also when they were stressed.
The calm part was easy. They asked people to report their stress level, and measured their heart rates and blood pressure. The people were asked to wipe their skin with a clean piece of cloth. Then they had to put the cloth sample in a tube, breathe on it hard three times, and seal the tube.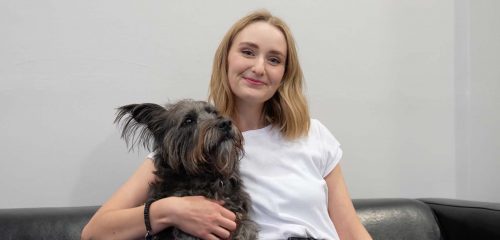 To stress people out, the scientists asked a really difficult math problem, and forced people to do it in their heads – quickly. And they weren't nice about it. They kept telling the people to hurry up, and didn't give them any help. That lasted for three minutes.
Then the researchers collected two more sweat and breath samples. They also asked the people about their level of stress, and measured their heart rates and blood pressure. Most people said they felt very stressed. On average, the heart rate increased from about 91 beats per minute to about 105 beats per minute.
The scientists used one of the stressed samples, along with two clean pieces of cloth, to train the dogs to find the stressed smell.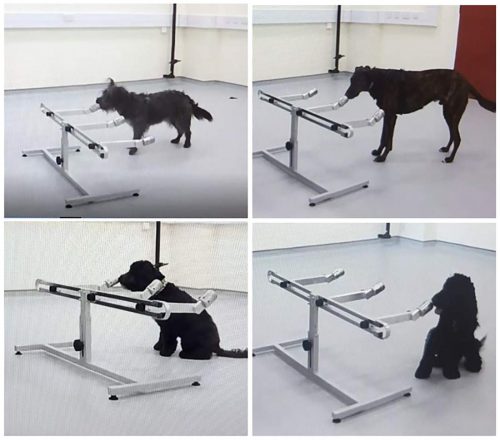 Then came the challenge: the dogs had three choices: a sample from a calm person, a stressed sample from that same person, and a clean piece of cloth. In all, the the dogs did 720 of these tests. They correctly identified the stressed sample about 94% of the time.
The results make it clear that stress does have a smell that dogs can detect. Ms. Wilson says the news could be especially useful in training service dogs, since their job is to help relieve that stress.
---
Did You Know…?
The difficult math problem was counting backward from 9,000 by 17. Some people liked the challenge and said they felt less stressed when they were doing it. The heart rates and blood pressure of some people actually went down. (The scientists didn't use samples from these people.)