London, England —(Map)
Rishi Sunak will be the next prime minister of the United Kingdom (UK). He replaces Prime Minister Liz Truss, who's resigning. Mr. Sunak was the only person left in the race after the other candidates dropped out. He'll be the first person of color to lead the UK.
Both Mr. Sunak and Ms. Truss are members of Britain's Conservative Party. Mr. Sunak was Ms. Truss's main opponent in the battle for the prime minister's seat this summer after Boris Johnson stepped down. At the time, Ms. Truss won. But she soon became unpopular, and her decisions created problems for the country. Many of Ms. Truss's decisions were things that Mr. Sunak had warned against.
Last Thursday, Ms. Truss announced that she was resigning. Since the Conservatives won the last election, they had the opportunity to choose someone to replace her. They promised to choose a new leader in a week.
At first, Ex-Prime Minister Boris Johnson tried to get re-elected. But he dropped his efforts on Sunday. On Monday, after the leader of the House of Commons, Penny Mordaunt, dropped out of the race, only Mr. Sunak was left.
Mr. Sunak will be the first person of color and the first Hindu to lead the UK. His family has lived in England for decades, but long ago, they came from India. Many people in India are happy and proud that Mr. Sunak will be the UK's next leader.
Growing up, Mr. Sunak went to expensive private schools. Before entering Parliament, he was a banker. Mr. Sunak and his wife are extremely rich. At times, many people have felt that he was out of touch with ordinary people. But his knowledge and experience as a banker have helped him in his government work.
Mr. Sunak has risen very quickly as a politician. He's just 42. There hasn't been a prime minister that young in over 200 years.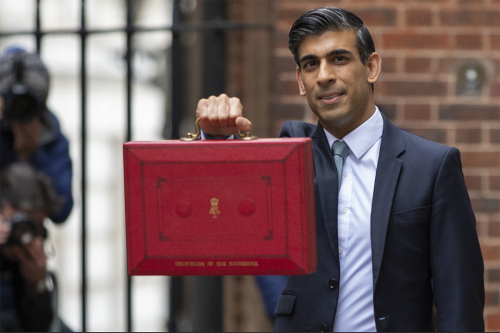 Mr. Sunak was first elected to Parliament in 2015. Five years later, he held the government's second most powerful position, the chancellor of the Exchequer. The position is responsible for how the government collects, manages, and spends money. Mr. Sunak was respected for the way he supported the UK's people and businesses during the coronavirus crisis.
As he takes over, Mr. Sunak faces many serious challenges. Prices are rising in the country more quickly than they have in 40 years. The government has taken steps to help people and businesses struggling with high electrical and heating costs. But this has cost the government a lot of money. It will be hard for the government to pay for all of its expenses.
Mr. Sunak also faces a very divided Conservative Party. Bringing the party together after all the recent changes will be difficult.
Before Mr. Sunak officially becomes prime minister, Ms. Truss will meet with King Charles III to step down. On Tuesday morning, the king is expected to formally ask Mr. Sunak to form a government. This will be the first time King Charles, who just became king in September, has appointed a prime minister.
---
Did You Know…?
Mr. Sunak is the UK's third prime minister this year.