Anwar Ibrahim Is Named Prime Minister of Malaysia
After decades as a leading Malaysian politician, Anwar Ibrahim has been named the country's prime minister. In last Saturday's election, Mr. Ibrahim's party won the most votes. But no party was able to form a coalition that would give them control of Parliament. On Thursday, Malaysia's king, Sultan Abdullah Sultan Ahmad Shah, appointed Mr. Ibrahim as prime minister.
It's a huge comeback for Mr. Ibrahim, who's 75. In the 1990s, he was the country's deputy prime minister (like vice president). But he was sent to jail twice. Most people believe he was sent to jail because he disagreed with the powerful prime minister, Mahathir Mohamad. After he was released from prison the second time in 2018, he returned to politics, leading the opposition party.
😕
This image has not been loaded because of your cookie choices. To view the content, you can accept 'Non-necessary' cookies.
But Mr. Ibrahim is in a difficult position. Usually when someone is appointed prime minister, they have enough support to form a coalition government. Mr. Ibrahim does not.
Malaysia's political parties are very divided. Mr. Ibrahim and his party believe in supporting and including people of many different backgrounds. Some of the parties opposing Mr. Ibrahim are very religious and have very different ideas. It will be a challenge for Mr. Ibrahim to form a government that works well.
Iran Faces Increased Pressure Over Harsh Treatment of Protesters
International pressure is growing on Iran's government to stop its harsh treatment of protesters. Ten weeks after Mahsa Amini died while being held by Iran's police, protests continue across Iran.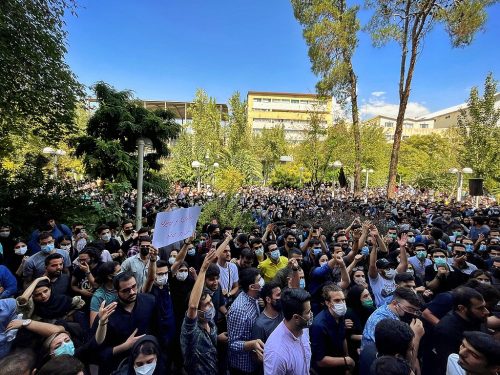 Protests over Mahsa Amini
In Iran, women are expected to wear head scarves, known as hijabs. Hijabs are supposed to cover the head, neck, and hair, but usually leave the face uncovered.
On September 16, 22-year-old Mahsa Amini was arrested by Iran's "morality police" because of the way she was wearing her hijab. Three days after she was arrested, she had died.
Protests broke out across the country. Many women stopped wearing their hijabs, and others cut their hair in public as a protest. Students and other groups have held strikes and boycotts.
Iran's government cracked down extremely harshly on the protests. Over 400 protesters have been killed. Many more have been injured. More than 14,000 people have been arrested.
The United Nations has condemned Iran's treatment of the protesters. So have many foreign countries. Many famous Iranians, including movie stars, have spoken out, supporting the protesters.
😕
This image has not been loaded because of your cookie choices. To view the content, you can accept 'Non-necessary' cookies.
At the World Cup on Monday, Iran's national soccer (football) team remained silent instead of singing while the country's national anthem played. It was a strong protest that was seen around the world.
The protests are no longer just about the hijab. Protesters are demanding serious changes. Many want to completely get rid of the country's religious government.
In spite of the pressure, many people expect Iran's government to continue their harsh methods, hoping to scare people into ending the protests. That may not work. Unlike earlier protests in the country, these protests show no sign of slowing down.
European Space Agency Names First Astronaut With Disability
The European Space Agency (ESA) has announced its newest group of people training to become astronauts. The ESA says it's the first time a Western country has chosen someone with a disability as an astronaut.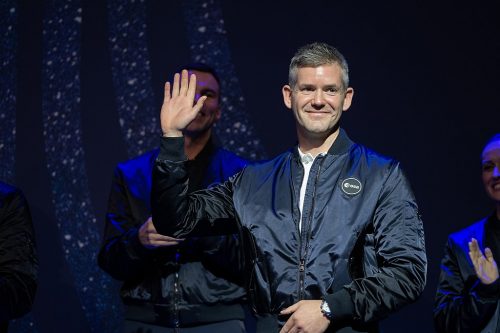 John McFall, a 41-year-old doctor, lost a leg in a motorcycle accident in 2000. As a result, he uses a prosthetic leg. Dr. McFall is a fast runner, and represented the United Kingdom at the Paralympics in 2008.
The ESA says that as a "parastronaut", Dr. McFall will help the ESA study what kinds of conditions might be needed for people with disabilities in space. But training to become an astronaut is complicated, so it's likely to be years before Dr. McFall is ready to go to space.