Imagine taking a flying taxi to the airport, or hopping over crowded city streets at rush hour, getting where you want to go far faster than you could in a car. Believe it or not, you might be able to do these things in an electric air taxi sooner than you think.
An air taxi is a small aircraft – something like a mix between a helicopter and a drone – that can carry people from place to place. Air taxis don't need a long runway like planes do. They can go straight up and down, like a helicopter.
These exciting new vehicles are taking a big step forward. In June, the FAA – the government group in charge of America's skies – agreed to allow a company called Joby Aviation to start testing their new air taxi.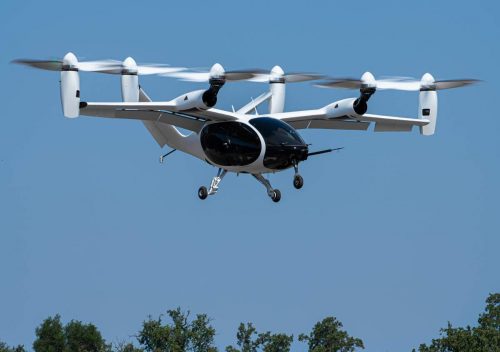 Joby has been making and testing flying taxis since 2017. But this is the first time they're testing a taxi that's been built in a factory. Before that, all their taxis were made by hand.
By 2025, Joby hopes to start carrying passengers for money. They've teamed up with Delta Air Lines to create a program to fly people from their homes to the airport. The program is expected to start first in New York and Los Angeles.
Joby also expects their air taxis to provide a ride-sharing service in the air. Just like you might use an app to order a car to pick you up, you could use an app to order an air taxi.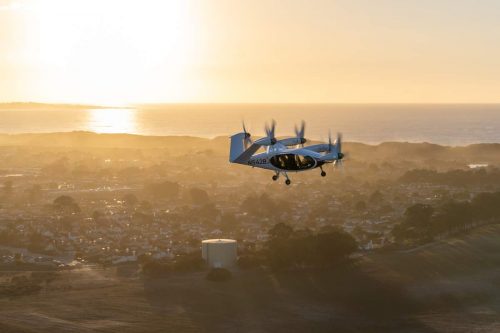 Joby's air taxis will be flown by a pilot, and can carry four other passengers. They can fly as fast as 200 MPH (320 KPH) and can go around 100 miles (160 kilometers) before the electric batteries need to be recharged.
Compared with helicopters, Joby claims their taxis are both quieter and cheaper. The company expects to charge about $3 a mile (1.6 kilometers) at first. But over time, they hope to bring the price down to less than $1 per mile.
Joby isn't the only company developing air taxis. Companies around the world are working on similar vehicles. France even plans to use a few air taxis in Paris during next summer's Olympic Games.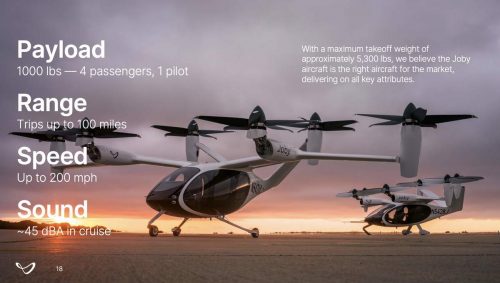 The US military is also interested. Joby has a contract to provide several vehicles to the US Air Force next year. The Air Force wants to try using the taxis for different jobs, including carrying people and equipment.
But there's still a lot to do before air taxis become common. For one thing, governments need to make rules about where, when, and how these taxis can fly.
And as exciting as the idea of flying taxis is, some people have concerns about them. The taxis may be quieter than helicopters, but they'll still be adding noise and traffic to our skies. Some people worry that only rich people will be able to afford to use them.
Still, it seems likely that air taxis will be part of the future of travel. The FAA says, "We could see air taxis in the skies by 2024 or 2025."