The coronavirus may have slowed down a lot of normal airplane traffic, but it hasn't stopped some new flying inventions from taking off. Today NFK looks at a hydrogen-powered plane and a jet suit for medical emergencies.
World's Largest Hydrogen Powered Plane Takes Off
Last Thursday, a company called ZeroAvia made a successful test flight of what it calls the "largest hydrogen-powered aircraft in the world". The company is hoping to make it possible for airlines to carry small numbers of passengers for short distances without polluting.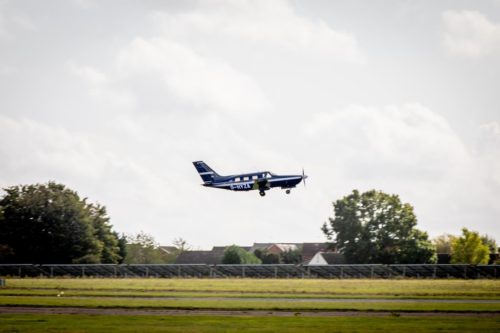 Though traveling by plane is convenient, it's not good for the environment. Airline travel causes roughly 2-3% of the pollution that makes the climate crisis worse. Airplanes powered by a very common gas called hydrogen could change all of that.
Hydrogen can be used to power vehicles by combining it with oxygen in a "fuel cell". A fuel cell is like a battery that never runs out as long as it has hydrogen. The chemical reaction which takes place between hydrogen and oxygen in a fuel cell creates electricity, but doesn't give off any pollution – only water.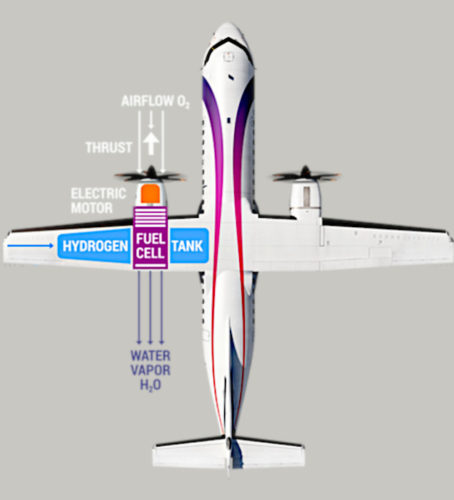 Many companies are working on hydrogen-powered vehicles, but ZeroAvia's test flight used a plane that can seat 6 people – the largest hydrogen-powered plane ever flown. ZeroAvia made a similar flight in June, but that one was battery-powered.
Thursday's flight was an important step in the company's HyFlyer project, supported by the United Kingdom's government. The company's next big goal is to make a longer flight – of about 290 miles (465 kilometers) or more – by the end of the year.
ZeroAvia believes passengers could actually be flying on hydrogen-powered airplanes by 2023.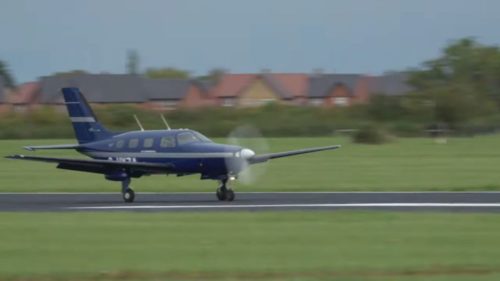 Company Tests Jet Suit for Emergency Services
Recently, a company called Gravity Industries put on a test of its jet suit to show how it could help emergency medical workers reach injured people quickly.
The jet suit is powered by small jets on each arm and one on the back. By pointing the jets at the ground, the pilot can take off. Returning to the ground is just a matter of pointing both arms out to the side.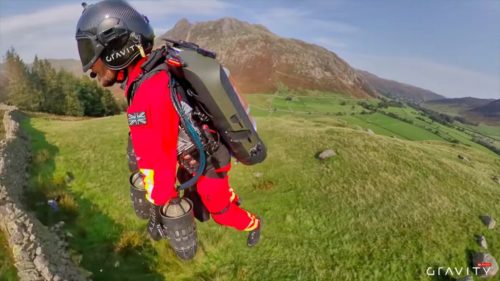 Richard Browning, the suit's inventor, flew up a mountain to find some people who were pretending to be hurt (for the test). To reach the spot by climbing the mountain would have taken 25 minutes. Mr. Browning was able to cover the same distance in just 90 seconds.
Andy Mawson is the director of Great North air ambulance service (GNAAS). He heard about the jet suit and realized it might be useful in a hilly area like England's Lake District.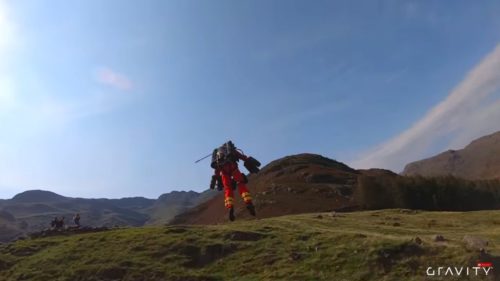 "What we didn't know for sure is how this would work in practice," he said. "Well, we've seen it now and it is, quite honestly, awesome." Mr. Mawson says the device could save lives, especially if someone had a serious problem, such as a heart attack.
One problem? The cost. The suit sells for about $440,000 (£340,000).
Still, GNAAS is interested in the jet suits and says it could possibly put them to work for real as early as next summer.