Paris, France —(Map)
The Ritz Hotel in Paris was robbed on Wednesday night. The Ritz is an old and famous hotel. It is an expensive hotel, too. It costs around $1,200 to spend the night there. In the lobby there are glass display cases used to show jewels and other valuable items.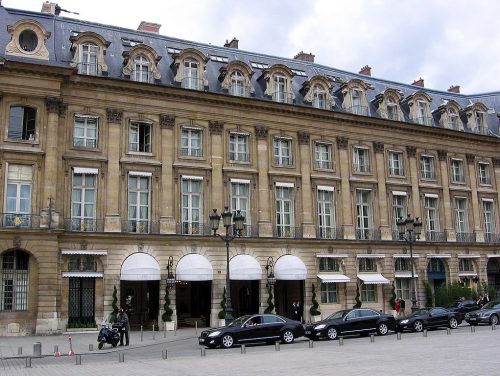 On Wednesday night, January 10th, three thieves came into the hotel through a side door. Once they were inside, they broke the display cases, and put the jewels and other expensive items into bags. Then they threw the bags out a window to two other thieves, who were waiting outside.
At least two guests at the hotel saw what was happening. They were able to hide and call the police. When the three thieves inside the hotel tried to leave, they were stopped.
The thieves outside were able to get away. One left in a car and the other one on a motorcycle. The person on the motorcycle dropped a bag filled with jewels and other items when he hit a walker with his motorcycle as he tried to escape
The jewels in the display cases were worth over $5 million dollars. Police are trying to figure out what jewels are still missing and how much they are worth. The police are also still looking for the thieves who got away.
😕
This map has not been loaded because of your cookie choices. To view the content, you can accept 'Non-necessary' cookies.