Gosford, Australia —(Map)
Usain Bolt is the world's fastest man. No one has run 100 meters faster than him. But in 2017, he gave up running. Now Bolt is trying to take up soccer (or football, as most of the world calls it).
Bolt runs sprints. This means he runs short races very fast. His best races are 100 or 200 meters long. He has also done very well on relay races, where four people run as a team, one after another.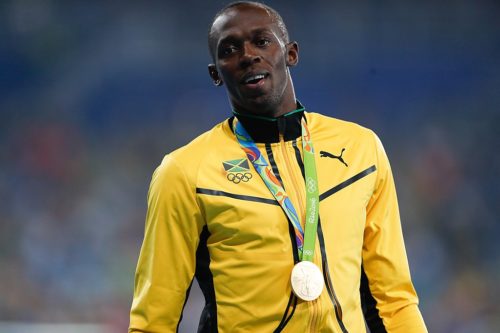 Bolt has won eight Olympic gold medals over three different sets of Olympics – 2008, 2012, and 2016. Bolt has set many racing world records. He also holds 19 Guinness world records.
Bolt is so fast that some people call him "Lightning Bolt". He has a famous move where he points up at an angle with both hands, kind of like a lightning bolt.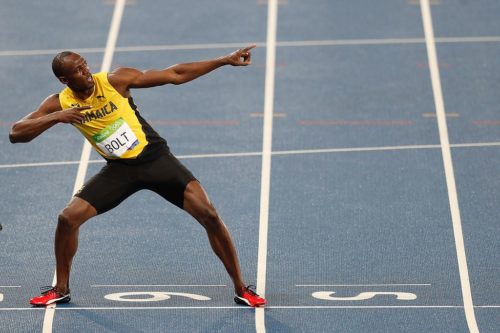 But in 2017, Bolt told the world that he was quitting racing. Even worse, he was hurt in the middle of his very last race. The last time his fans saw him, he was hopping down the track, with great pain in one leg.
Now Bolt has healed and he is thinking about starting another sport – soccer. Bolt has agreed to train with the Central Coast Mariners in Australia.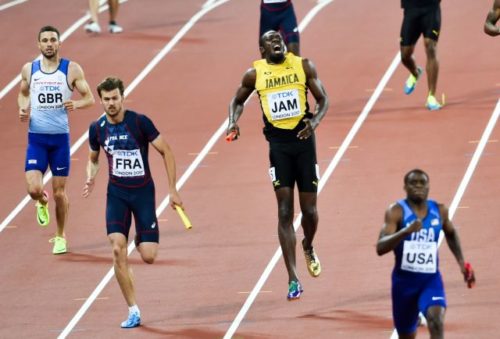 Bolt played soccer as a child, but he is not a pro soccer player. He is not being given a job as a soccer player yet. He is being given a chance to practice and to see if he can become good enough to really join the team. The Mariners say they don't know yet how long Bolt will need to train.
Some people don't think it's a very good idea. They don't think that even a great athlete like Bolt can suddenly become a pro soccer player. They point out that Bolt is 31 years old, and that's probably a little late to start training.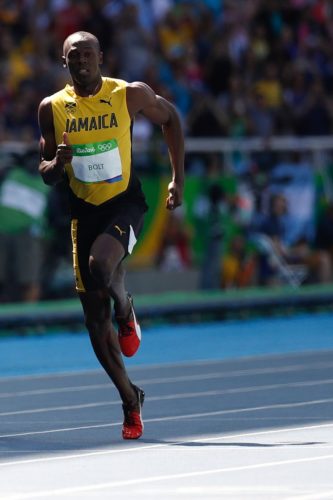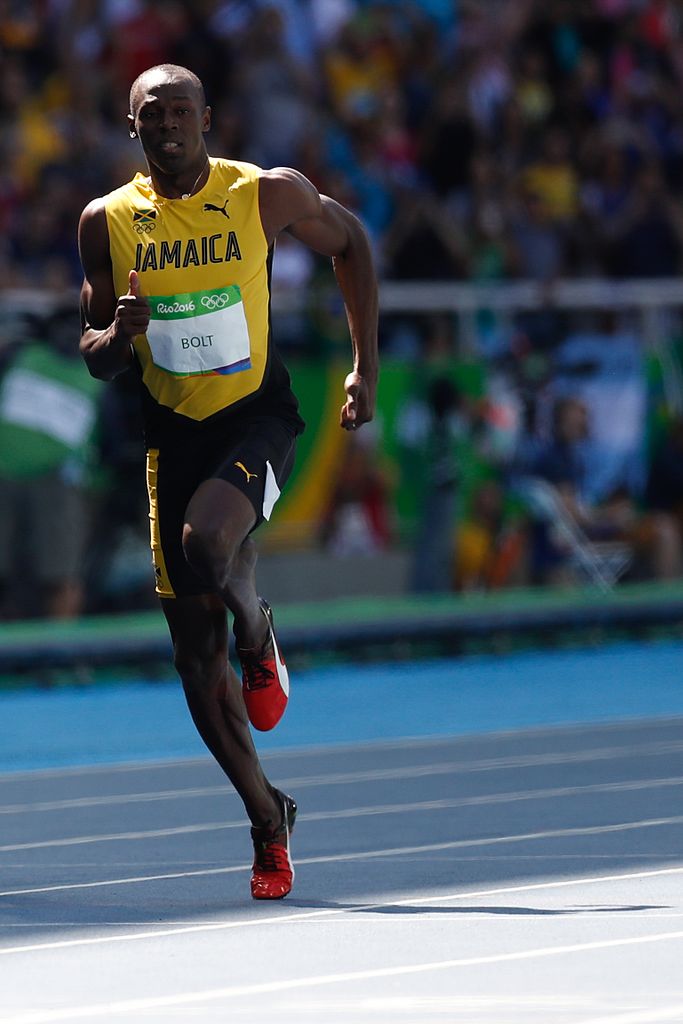 Some people say that Bolt is the wrong kind of athlete for soccer. They say that Bolt is used to running fast for very short amounts of time. But in soccer, players need to run and play hard for 90 minutes.
For Bolt, it is a way for him to try something new. He says that playing soccer has been his dream. "I look forward to the challenge," he said.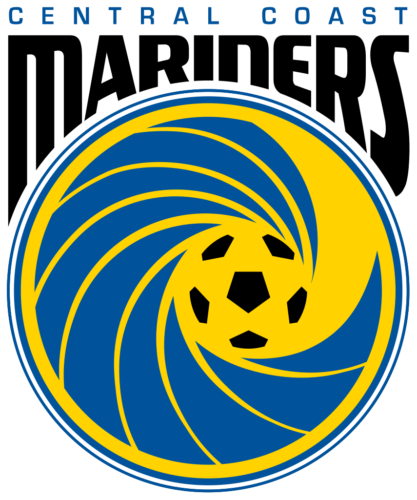 For the Central Coast Mariners, training Bolt helps in a few different ways. If Bolt does become a good soccer player, then his great speed could help the team. Right now, though, the main thing that Bolt brings the Mariners is attention.
The Mariners are the lowest ranked "A-league" team in Australia. If Bolt joins the team, many more people may be interested in supporting the team and coming to the games.
😕
This map has not been loaded because of your cookie choices. To view the content, you can accept 'Non-necessary' cookies.