Rio de Janeiro, Brazil —(Map)
Brazil's National Museum in Rio de Janeiro went up in flames on Sunday. The country's prized museum held pieces of art, history, and information collected over 200 years.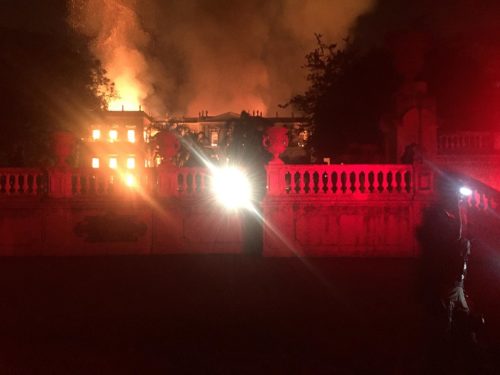 The fire started on Sunday evening around 7:30, after the museum was closed. So far, no one knows how the fire started.
Firefighters were not able to attack the fire quickly because the two fire hydrants closest to the museum did not work. Firetrucks had to go get water from a nearby lake. Over 80 firefighters worked until the early hours of Monday morning to put the fire out.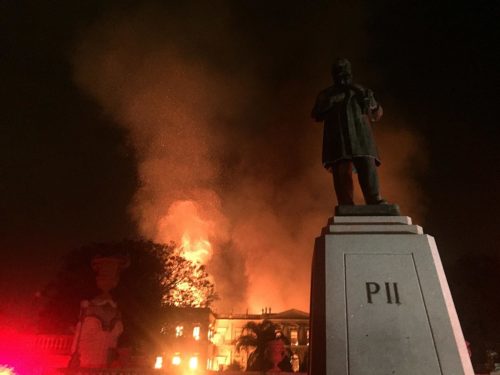 The country's president, Michel Temer, called it "a sad day for all Brazilians". He said, "Two hundred years of work, research and knowledge have been lost."
The museum was started in 1818, and moved to the Royal Palace building in 1889. The museum held 20 million items.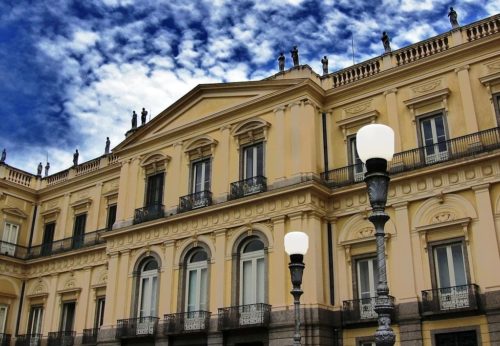 In its collections, the museum had things from Greek, Roman, and Egyptian times. It had skeletons of dinosaurs and humans, including the oldest human skeleton ever found in North or South America. It was around 11,500 years old.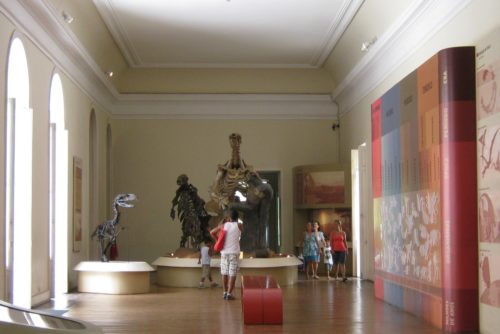 The people in charge of the museum say that they were able to save some items from the museum by quickly taking them out before the fire got too big.
A few exhibits may have survived the fire without much damage. One example is the Bendegó meteorite – a huge chunk of iron weighing 111,600 pounds (5,260 kilograms) that fell to Earth from space.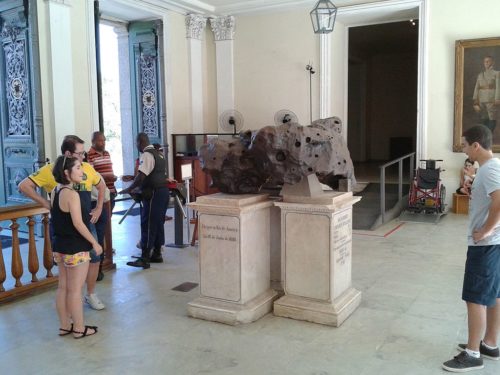 But most items have probably been completely destroyed. Much of the museum's collection was artifacts – things made by humans that were interesting for historical reasons. The museum had a large collection of items showing the history of Brazil's native people going back hundreds of years. These items would almost certainly have burned.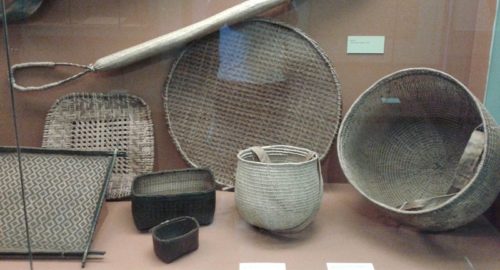 Many people are upset about the fire. They say that it might not have happened or might not have been as bad if the government had given more money to keep the museum safe.
On Monday, crowds of protestors came to the museum and were held back by police.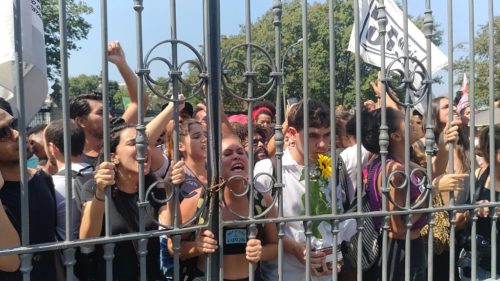 Brazil spent billions of dollars on the summer Olympics, which were held in Rio de Janeiro in 2016. But universities and museums have not had much support.
President Temer has promised to try to collect the money needed to rebuild the museum. But even if the museum is rebuilt, it will be impossible to replace the items that were lost.
😕
This map has not been loaded because of your cookie choices. To view the content, you can accept 'Non-necessary' cookies.