Plane that Crashed in Iran May Have Been Shot Down
An airplane belonging to Ukraine International Airlines crashed near Tehran, Iran on Wednesday, killing 176 people. The passengers were from several different countries, including 82 from Iran, 63 from Canada, and 11 from Ukraine.
Many reasons have been given for the crash. People speaking for Iran's government suggested that the plane had engine trouble. But the plane never reported any problems.
Wednesday was also the day that Iran shot 22 missiles at US bases in Iraq. Iran was responding to a US attack that killed their most important general.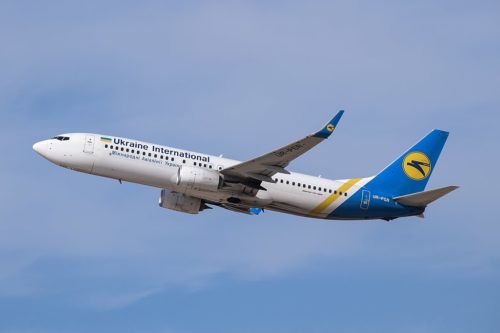 Now the US and Canada say the plane was shot down by Iran's army, perhaps by accident.
Though no one has clear proof, The New York Times has discovered a video that seems to show an object of some kind shooting into the air at the right time and place. The object's flight is followed by a large explosion.
Experts are just beginning to look into the causes of this disaster, so it could be a long time before the truth is discovered. For now, the tragedy adds one more layer of fear and mistrust between the US and Iran.
Update: On Saturday morning, Iran admitted that it shot down the plane by mistake.
Travelex Money Exchange Business Hit by Ransomware
Travelex, a company that allows people to buy and sell money from different countries, has had its website and computer operations shut down because criminals took control of the company's computers and locked them.
This kind of computer attack is called "ransomware". After locking the files on computers so they can't be used, criminals offer to unlock the files if they are given money – a "ransom". This time the ransom was $6 million.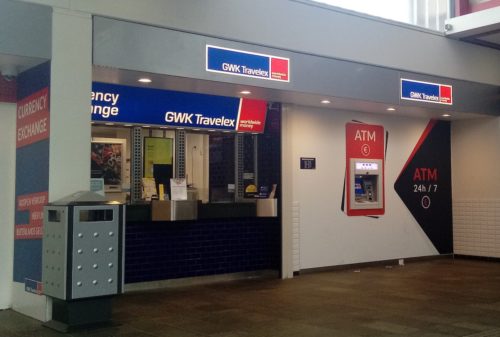 The criminals announced the attack on December 31, but say they got into Travelex's computers six months ago. They say they've stolen important information about Travelex's customers.
Travelex says it's still exchanging money, but only in person. For now, workers must calculate exchanges by hand.
Travelex's computer problems have also caused problems for many large banks, which use Travelex when their customers want to exchange money. Now these banks are also unable to make exchanges using computers.
It's unclear how long it will take to solve the problem.
Scientists Put 3-D Glasses on Cuttlefish to Test Vision
Though many animals have two eyes, not all of them use both eyes together to tell how far away something is, like humans do. The left eye and the right eye see things slightly differently. Humans use this difference to figure out how far away something is.
3-D movies work by showing different images to the right and left eye and fooling the brain into thinking some things are closer and others are farther, when really, they're all being shown on a flat screen.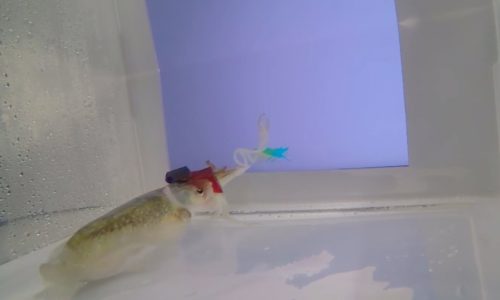 Many scientists believed that cuttlefish, like octopuses, couldn't see in 3-D. But a recent experiment shows that this isn't true. Scientists in Woods Hole, Massachusetts put 3-D glasses onto cuttlefish and then showed them 3-D movies of a shrimp moving around.
By changing how far away the shrimp in the movie appeared, the scientists could make the cuttlefish move closer to the screen or farther away, proving that the animals use both eyes to calculate distance.