July has been a busy month in space and an especially busy month for missions to Mars. Here's a look at the recent launches by NASA and China, as well as the story of two teenage girls from India who discovered an asteroid.
More Missions to Mars: NASA and China Blast Off
NASA
Early yesterday morning, a rocket carrying NASA's most recent rover, named Perseverance, took off on its way toward Mars. Perseverance has several goals on Mars, but its main mission is to look for signs of ancient life.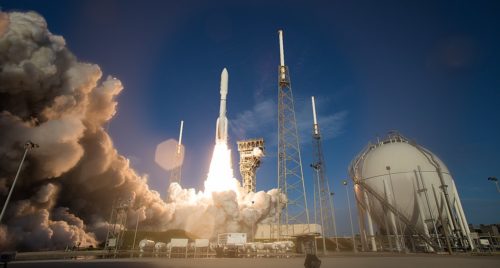 On Feb. 18, 2021, the rover is expected to land in an area which NASA believes may have once had life. Perseverance will be hunting for samples of Mars rocks worth bringing back to Earth to study. A future trip to Mars will be needed to bring the samples back.
Perseverance will also be testing new devices. These include a device designed to create oxygen from the atmosphere on Mars, and a device like a helicopter – the first flying machine on another planet.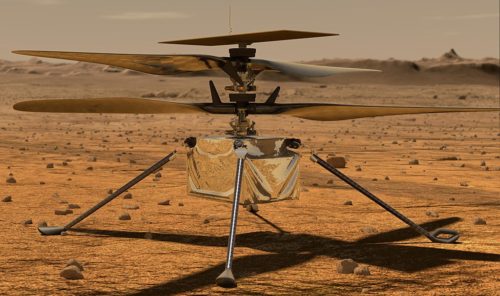 This was the third Mars launch this month, following one by the United Arab Emirates and one by China (see below). Because of the position of the planets, right now is the best time to travel between Earth and Mars, using as little fuel as possible.
China
China's mission to Mars, named Tianwen-1, launched on July 23. The mission is complicated, and includes both a rover and an orbiter, which will remain in orbit above the Red Planet.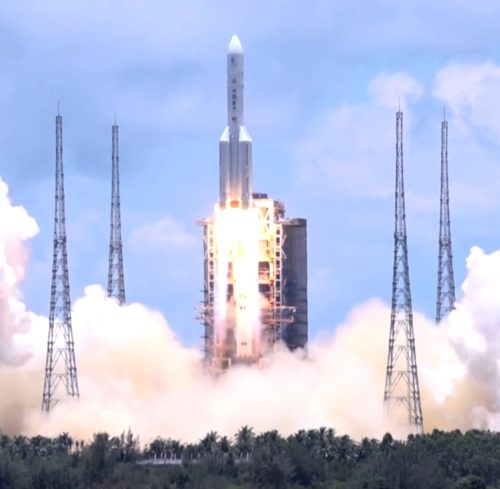 China's last attempt at a Mars mission ended in failure in 2011. Since that time, China has gained more experience, including the challenging task of landing its Chang'e 4 rover on the far side of the moon. Still, landing a rover on Mars is known for being difficult. So far, only the US has done it successfully.
Many of the details about China's mission to Mars have been kept secret – including the name of its rover. But it is known that the Tianwen-1 will orbit Mars for several months after arriving. It will be searching a wide open area called Utopia Planitia for a good landing spot for the rover.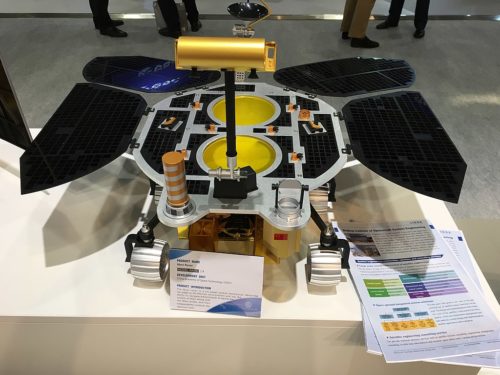 NASA has identified Utopia Planitia as an area where there might once have been underground ice. After landing, China's rover is expected to be looking for water underground, as well as for any signs of life from long ago.
Teenage Girls in India Discover New Asteroid
Two teenage girls in Surat, India have something to show for the time they spent in lockdown this year – they've discovered an asteroid.
Vaidehi Vekariya and Radhika Lakhani, both 14 and in Grade 10, took part in a two-month program called "All India Asteroid Search Campaign".
The program is run by SPACE India along with IASC (International Astronomical Search Collaboration). IASC is a NASA project which aims to get ordinary citizens involved in space science.
😕
This tweet has not been loaded because of your cookie choices. To view the content, you can accept 'Non-necessary' cookies.
The girls found the asteroid by carefully studying images from a telescope in Hawaii. In all, they found about 20 objects which they thought might be asteroids.
NASA has confirmed that one of those objects was an unknown asteroid, which now has the temporary name of HLV2514. The orbit of the asteroid is expected to cross Earth's orbit in about a million years. Once NASA confirms the orbit, the asteroid will be given a new name.
Vaidehi says, "This was a dream. I want to become an astronaut."