Bamako, Mali —(Map)
On Tuesday, soldiers in Mali marched on Bamako, the country's capital. They captured the country's leaders. Mali's president later appeared on TV, announcing that he was stepping down. The soldiers in charge say they plan to hold new elections.
Ibrahim Boubacar Keita was elected president of Mali, a large country in northwest Africa, in 2013. Though he was re-elected In 2018, he has become less and less popular.
Recently, the country has had many large protests over Mr. Keita's leadership. One rally ended with at least 11 people dead, after police shot at the protesters.
People have been unhappy with the way the country has been run, and there are complaints of corruption in the government. Mr. Keita made changes in response to the protests, but the protests continued.
Still, Tuesday's coup came as a surprise. It began as a mutiny on Tuesday morning, as soldiers entered a military base in Kati and began arresting officers. Soon, trucks with armed soldiers left the base, headed toward the capital.
By Tuesday evening, President Keita and his prime minister, Boubou Cissé, had been arrested and taken to the military base in Kati. Several other members of the government were also arrested.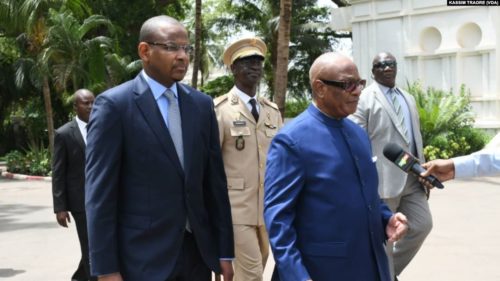 Around midnight on Tuesday, Mr. Keita appeared on national TV. He announced that he was stepping down and dissolving (ending) the current Parliament. "I want no blood to be spilled to keep me in power," he said.
On Wednesday, the soldiers who led the coup appeared on TV. They said they planned to hold new elections in Mali after a "reasonable time". The soldiers said that for now they have stopped all travel into and out of the country.
The United Nations, the African Union, and many other groups and countries have condemned the coup, saying that the arrested politicians should be released. Many people are very concerned that the coup could affect how stable the area is.
One of the biggest concerns in Mali has been the violent Islamic groups in the country's north. The northern part of Mali goes into the Sahara Desert. Just south of the desert is a large region known as the Sahel.
The Sahel region is hard to control. Since 2012, many different groups – some linked to terrorist groups – have set up bases in these areas. The groups have violently taken control of some areas, and have often attacked Mali's citizens.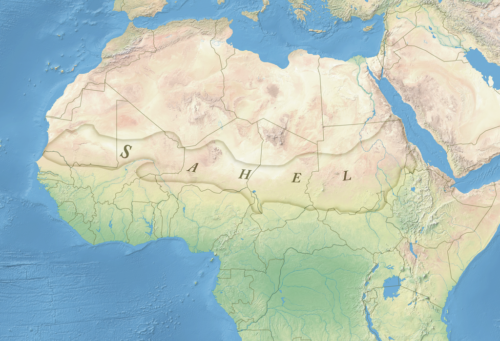 Many people felt like Mr. Keita and his government didn't do enough to control these groups. The recent protests against the government grew out of many of these concerns.
Part of the worry now is that the coup in Mali may give the Islamic groups in the north a chance to increase their power.
Some countries are also concerned about their citizens or soldiers. There are 5,000 French soldiers in Mali, sent there to help fight the armed Islamic groups in the north.