Minneapolis, Minnesota —(Map)
Note: This article describes violence, and a pattern of unfairness from police. It raises questions that don't have easy answers. If it brings up questions or worries for you, be sure to discuss them with an adult you trust.
Last summer, the US faced huge nationwide protests over police violence against people of color. Now, nearly a year after the event that triggered those protests, similar problems continue to happen.
The US has long had a problem with police violence against people who aren't white. But when a Black man called George Floyd died after a police officer kneeled on his neck last May, it drew attention from around the world.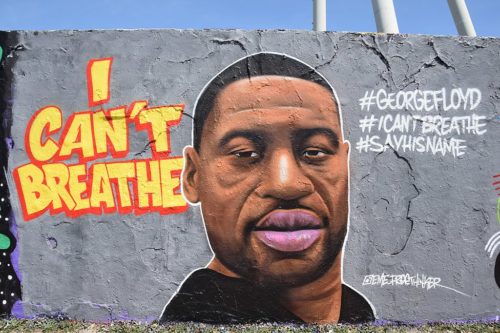 Mr. Floyd died in Minneapolis, Minnesota, but there were months of protests in cities across the US and in many other countries worldwide. New rules and laws were made. Cities across the US looked carefully at their police systems. Many changed the way their police departments were run or how money for police departments was spent.
Concern over police treatment of people of color isn't new. America has a long history of treating non-white people unfairly, going back to times when slavery was legal. Though US laws now offer everyone equal rights, in real life, people often have different experiences based on the color of their skin. Police are far more likely to stop, question, or arrest people of color, especially Black men.
On March 29, the trial began for Derek Chauvin, the police officer charged with killing Mr. Floyd. The trial is being carried live on TV. It's rare for police officers to face charges for hurting or killing someone.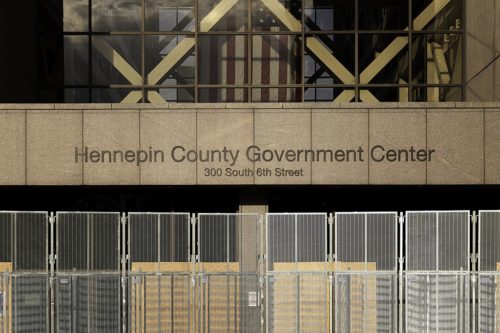 People across the US are watching Mr. Chauvin's trial carefully. They're curious to see whether the US system of justice will hold Mr. Chauvin responsible for Mr. Floyd's death.
The trial is an emotional event for many Americans. As witnesses speak to the court about what happened, much of the country is remembering in detail what happened to Mr. Floyd back then.
But the attention that Mr. Floyd's killing has gotten doesn't seem to have changed the pattern of police using violence against people of color. Recently, more cases of violent police actions have been making the news.
😕
This image has not been loaded because of your cookie choices. To view the content, you can accept 'Non-necessary' cookies.
Last week, Caron Nazario, a Black officer in the US Army, sued two police officers in Virginia who pulled him over last December.
Lieutenant Nazario, who was wearing his uniform at the time, followed most of the instructions the police officers gave. But he said he didn't want to get out of his car because the police officers were pointing their guns at him.
When he refused to get out of the car, one of the police officers sprayed him in the face with pepper spray. Pepper spray can cause a burning pain and temporary blindness. The police officer who sprayed him has been fired.
😕
This image has not been loaded because of your cookie choices. To view the content, you can accept 'Non-necessary' cookies.
Last Sunday, another black man, Daunte Wright, was shot and killed by a police officer in Brooklyn Center, Minnesota, near Minneapolis. It appears that the officer fired her gun by accident. She meant to draw a weapon called a Taser, which would have given Mr. Wright a severe shock.
The killing of Mr. Wright has drawn hundreds of protesters to the streets of Minneapolis. There have been some violent conflicts between protesters and police. The officer who shot Mr. Wright, and Brooklyn Center's chief of police have stepped down.
These are only two recent events, but there have been many other similar cases. None of the events are exactly the same, but they all form part of a long-standing pattern of police violence against people of color. No matter how Mr. Chauvin's trial ends, the larger challenge of ending this pattern will remain.
😕
This map has not been loaded because of your cookie choices. To view the content, you can accept 'Non-necessary' cookies.