Ethiopia Forced From Tigray Capital, Declares Ceasefire
Last November, Ethiopia's government launched a military attack on Tigray, the country's most northern state. The government claimed the attack was in response to Tigray's army attacking an Ethiopian army base. Ethiopia's prime minister, Abiy Ahmed, said the fighting would be over quickly and wouldn't grow into a larger conflict.
Ethiopia and Tigray
Ethiopia is made up of many different "ethnic groups" – people with different histories and backgrounds. The people in Tigray are mainly from the Tigray ethnic group. They used to be heavily involved in Ethiopia's national government. But since Ethiopian Prime Minister Abiy Ahmed took over in 2018, Tigray people haven't had much control in national politics.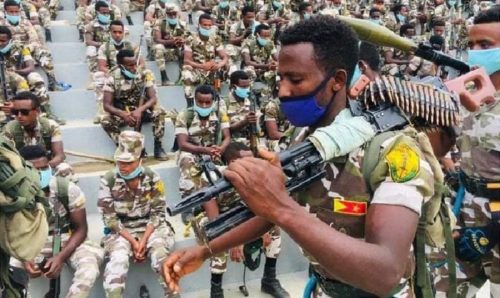 Over the last eight months, there's been a brutal war in Tigray. Soldiers from Ethiopia and nearby Eritrea have been fighting against the rebels of the Tigray Defense Force (TDF). Thousands of people have been killed. There are reports of horrible violence by soldiers from all sides.
On Monday, TDF soldiers took control of Tigray's capital, Mekelle, and the Ethiopian army pulled out.
Later, Ethiopia declared a ceasefire, saying that it would stop fighting during the farming season, which lasts until September. The Tigray area is facing the worst food shortage in the world right now because of the war.
😕
This image has not been loaded because of your cookie choices. To view the content, you can accept 'Non-necessary' cookies.
So far, TDF leaders say they're not interested in joining Ethiopia's ceasefire. They say they'll keep fighting to force their "enemies" from Tigray.
Sweden Looking for a New Prime Minister
Last week, Sweden's prime minister, Stefan Löfven, lost a "no-confidence" vote in the country's parliament. Mr. Löfven has been prime minister since 2014. He could have called an election, but he chose instead to step down and let the country's parliament try to find a new leader. Mr. Löfven said, "A snap election is not what is best for Sweden."
As Sweden's speaker of parliament, Andreas Norlén decides who will get the chance to try to form a government. On Tuesday, Mr. Norlén gave Ulf Kristersson a chance to try to get support from enough members of parliament to become the country's next prime minister.
😕
This image has not been loaded because of your cookie choices. To view the content, you can accept 'Non-necessary' cookies.
Mr. Kristersson leads the Moderate party – the largest party in the group that forced Mr. Löfven out. A vote will be held next week to see if Mr. Kristersson has enough support. If not, the process will start over.
After Sweden's 2018 election, it took parliament four months to find a prime minister. Mr. Norlén says the process can't take that long this time. If parliament can't agree on a new prime minister in four tries, there will be a snap election.
😕
This image has not been loaded because of your cookie choices. To view the content, you can accept 'Non-necessary' cookies.
Flintstone House Allowed to Keep Dinosaurs
The Flintstones is a TV cartoon that started in the 1960s. It was set in an imaginary time when both humans and dinosaurs were alive. (That never happened.) The people in the Flintstones lived in funny-shaped stone houses.
Florence Fang owns an unusual house based on the Flintstones show. In 2017, Ms. Fang added several large metal dinosaurs near the house, as well as models of characters from the Flintstones.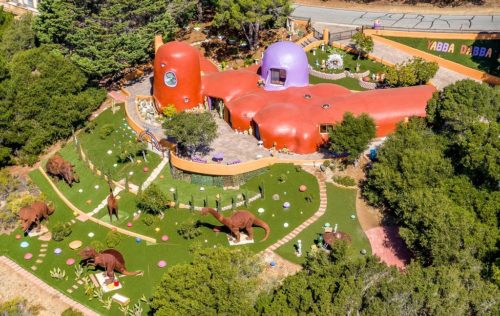 The government in the town of Hillsborough, California, where the house is located, wasn't happy. It claimed Ms. Fang didn't have permission to add the dinosaurs. Hillsborough sued Ms. Fang, and she sued them back.
Now, the two sides have settled their suits. Ms. Fang will be allowed to keep her dinosaurs. Under the agreement, Ms. Fang will ask the town for permission for her designs and the town will approve them. The town will also pay Ms. Fang $125,000 to cover her costs for lawyers.