New President in Zambia
Businessman Hakainde Hichilema was elected the president of Zambia on Monday. He'll replace president Edgar Lungu, who led the country for six years.
Many people weren't sure the election would be fair. Mr. Lungu took many steps to make it more difficult for Mr. Hichilema to run. But Mr. Hichilema won by more than a million votes, making him the clear winner.
Zambia's voters seemed to be tired of the way Mr. Lungu was running the country. The situation for businesses has become difficult, and many people don't have jobs. Young people looking for work played a big part in Mr. Hichilema's victory.
Malaysia's Prime Minister Steps Down
Malaysia's prime minister, Muhyiddin Yassin, resigned on Monday, along with his entire cabinet. No Malaysian government has lasted such a short time before.
Mr. Muhyiddin came to power in March, 2020, but has struggled to lead the country's fight against the coronavirus. For a country its size, Malaysia has had more coronavirus cases and deaths than any other country in southeast Asia. Currently, the country is facing about 20,000 new cases of the virus every day.
Mr. Muhyiddin will remain as prime minister until he is replaced. But Malaysia's king says no elections will be held while the pandemic is still going on. Instead, the king is expected to choose the next prime minister, and give that person a chance to form a government.
New Zealand Locks Down to Avoid Delta Variant
New Zealand went into a nationwide lockdown on Tuesday after discovering a single new case of the coronavirus (Delta variant). That may seem extreme to people in countries with higher numbers of the virus, but New Zealand's situation is special.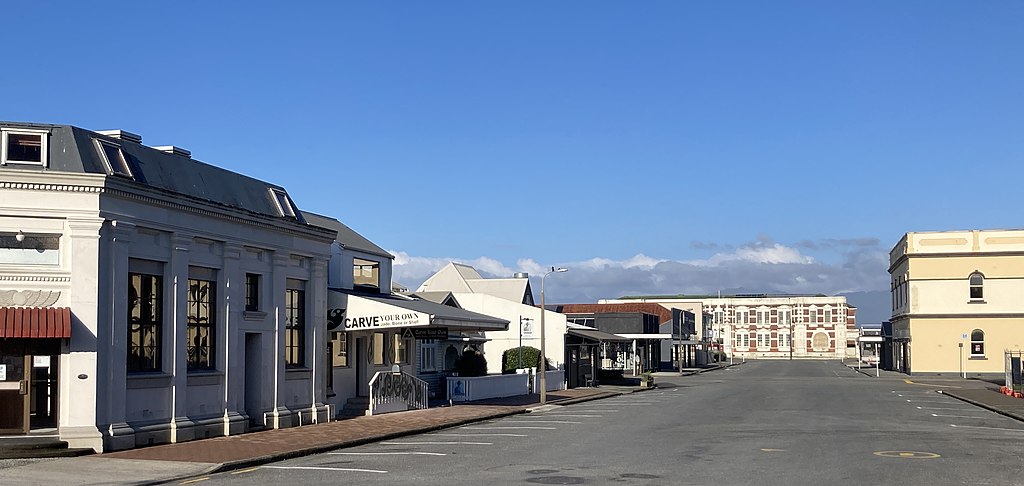 The country had a strict lockdown early in the pandemic and got rid of the coronavirus completely in just a few months. Since then, the country's people have lived a fairly normal life – much like life before the coronavirus.
Nearby Australia also did a good job of controlling the coronavirus. Though it didn't get rid of the virus, Australia has had fewer cases than any single US state except Vermont. But now that the Delta variant of the virus has arrived, the coronavirus is spreading rapidly, and the number of cases is rising quickly.
The new lockdown is meant to keep the same thing from happening in New Zealand, though the number of new cases has already grown to 31. Prime Minister Jacinda Ardern said, "Going hard and early has worked for us before." Most people in New Zealand, including opposition politicians, support the lockdown.
Australian Woman Finds Python in Supermarket
On Monday, a woman shopping in a supermarket in Sydney, Australia got a big surprise. As she passed the spice shelf in the Woolworth's store, Helaina Alati spotted a 10-foot (3-meter) python poking its head out.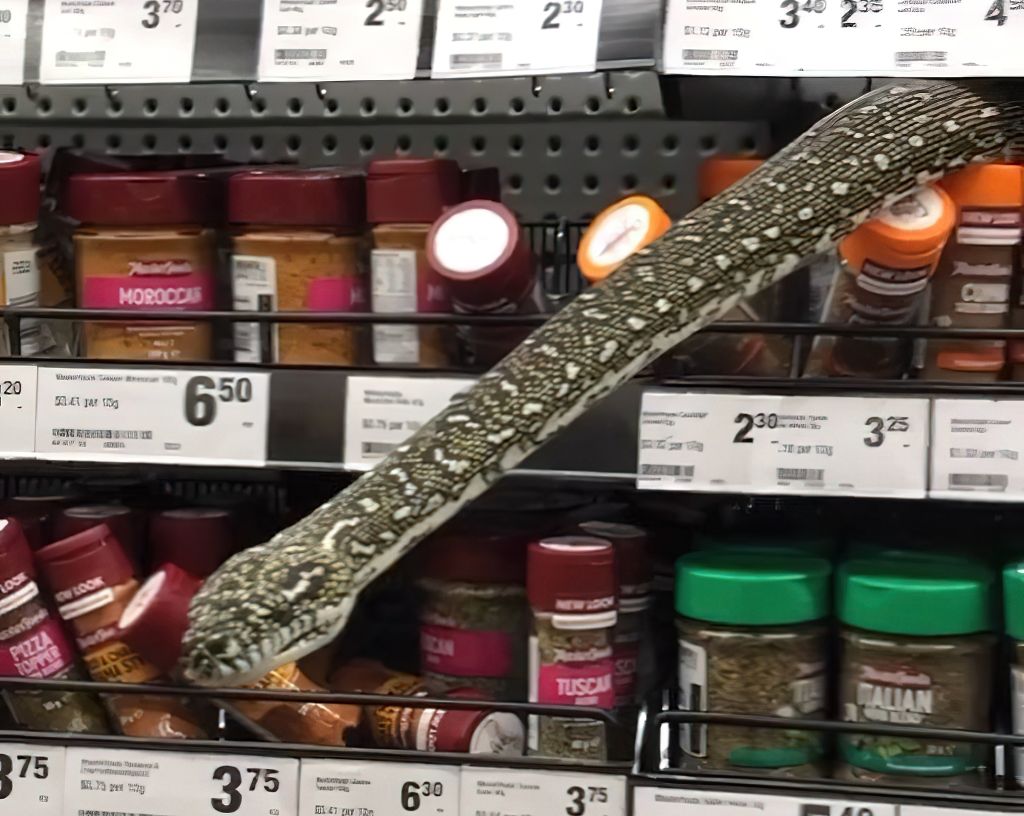 Luckily, Ms. Alati is a trained snake handler. She saw that it was a diamond python, and knew that it wasn't venomous. While store workers blocked off the area, Ms. Alati rushed to her home to get special equipment for trapping the snake.
When she returned, she was able to quickly get the python into a special "snake bag". She released the python into the woods.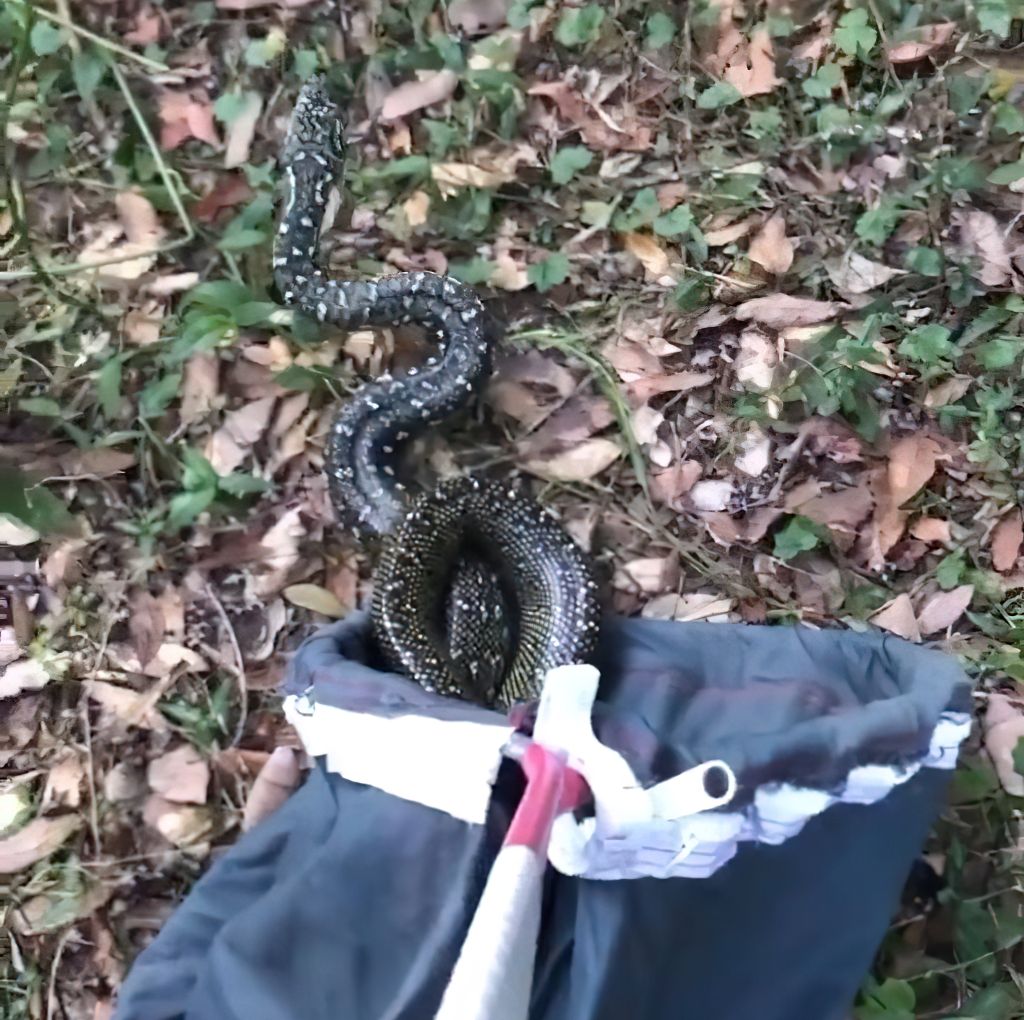 ---
Did You Know…?
Mr. Hichilema has been running for president of Zambia since 2006. He lost the first five times he ran, but finally won on the sixth.