This article is an update to the story: Mahathir Shocks Malaysia by Stepping Down.
Last Saturday, Malaysia's king chose Muhyiddin Yassin as the country's new prime minister, surprising Malaysians and bringing an end to a week of confusion over who would lead the country.
The news came as a shock to Mr. Mahathir, who joined with Mr. Muhyiddin starting in 2016 to create the political party Bersatu, which helped remove the old government in 2018.
It was Mr. Muhyiddin who triggered the current situation by pulling Bersatu out of the Pakatan Harapan coalition.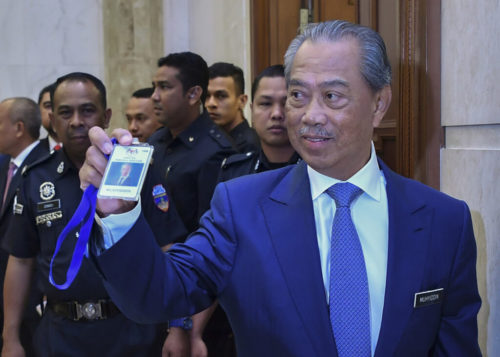 Malaysia's king, Sultan Muhammad V, had the responsibility of picking the person with the best chance of forming a stable government. Mr. Muhyiddin says that he has the support of over half of the members of Parliament.
But Mr. Mahathir also said that he had the backing of 114 members of Parliament – well over half of the 222 members.
Mr. Mahathir says he has written a letter to the king, asking him to change his mind. He is also calling for an emergency meeting in parliament. Mr. Mahathir is worried that some of his supporters may change their minds if they are offered positions in the new government.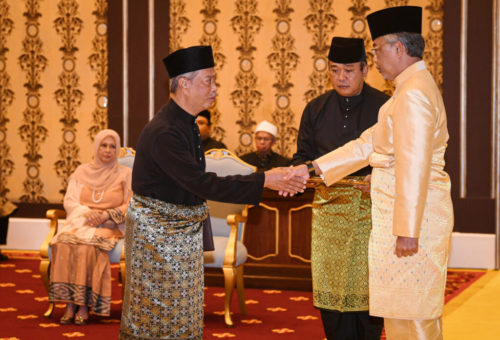 Mr. Muhyiddin was sworn in by the king on Sunday and began working as prime minister on Monday.
The coalition of political parties supporting Mr. Muhyiddin includes the UMNO – a political party involved in a huge corruption problem which cost Malaysia billions of dollars.
Mr. Mahathir called it "strange" for the UMNO to help form the government, when it was Mr. Mahathir's political group which won the last election. "This is the losers that will form the government," he said.
Some people worry that the new government may not treat Malaysians from Chinese or Indian backgrounds fairly. Mr. Muhyiddin doesn't agree. "I am a prime minister for all Malaysians," he said.